 The #datapocalypse is upon us.
_________
1 in 3 people suffer from data loss every year. This phenomenon is known as the #datapocalypse. We created an awareness campaign that documents this epidemic with exaggerated personal stories of data loss. However trivial your memories are, they deserve to be backed up somewhere safe, like a WD hard drive.
Client: Western Digital Role: Creative Direction Agency: R/GA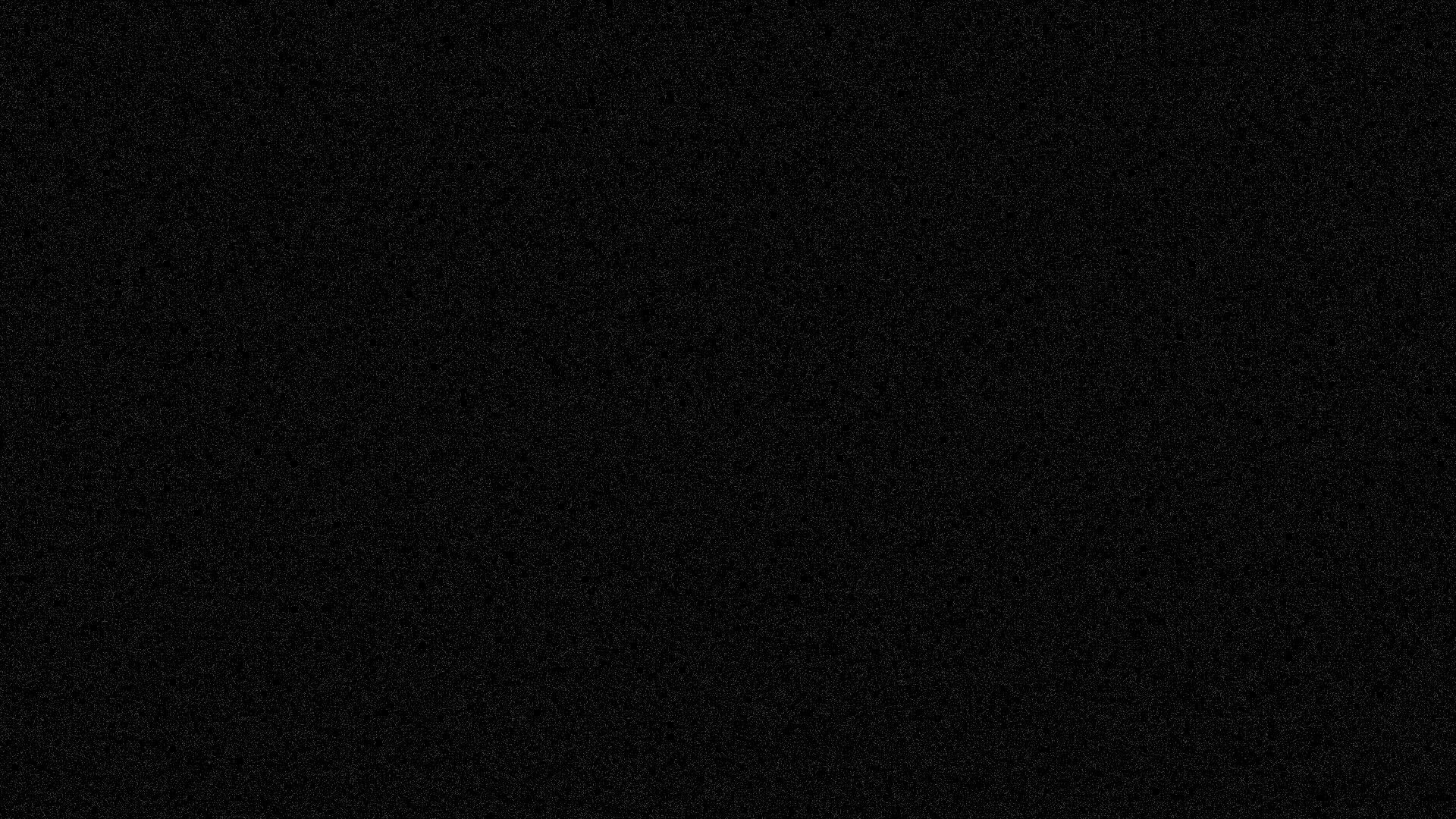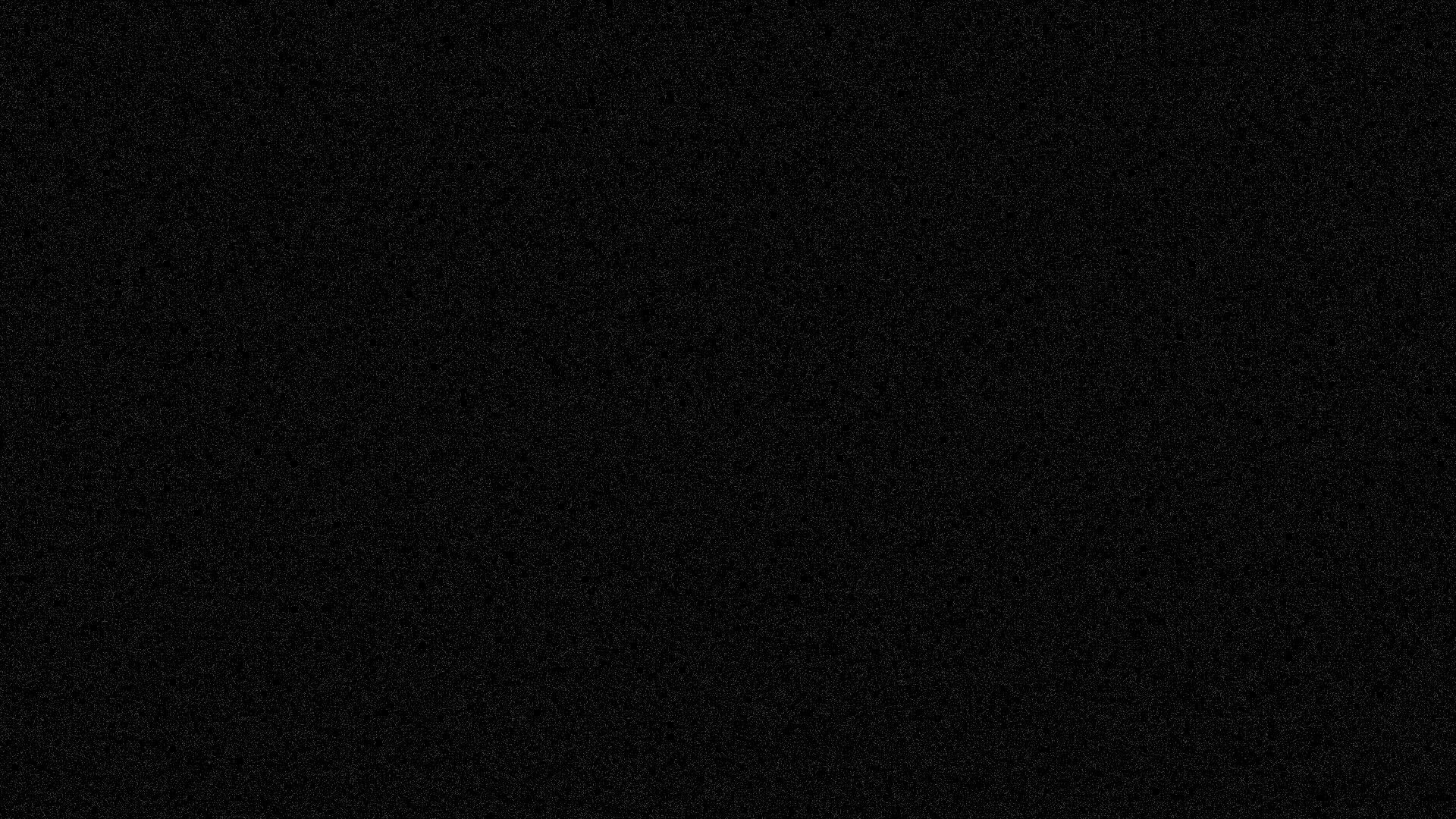 Don't let it happen to you.
_________
In addition to the promoted videos, we responded to people on social channels who have posted about data loss
or a narrowly-missed #datapocalypse with quick response tips about backup.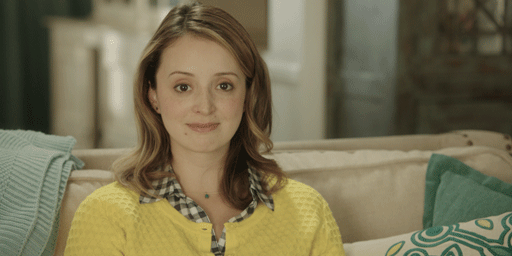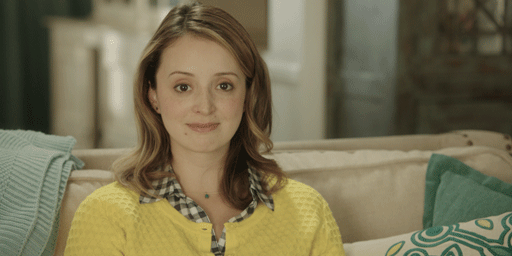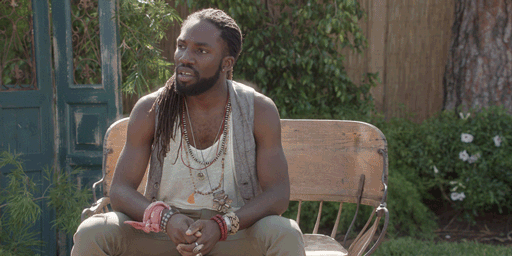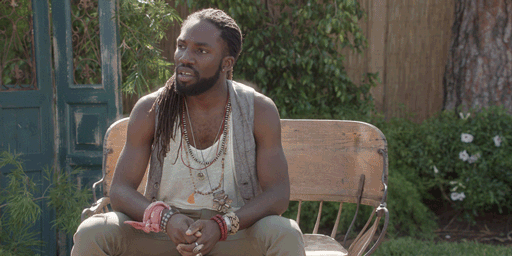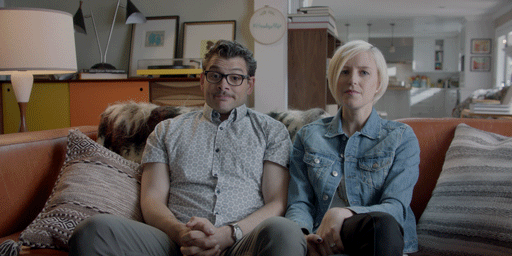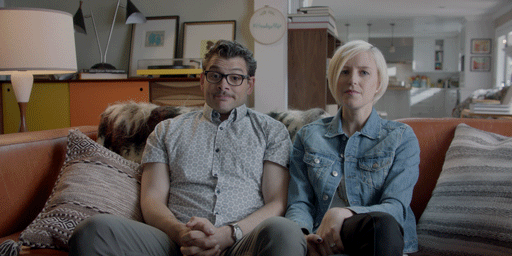 Get prepared. Back up.
_________
The videos drove audiences to a mobile-optimized landing page where visitors can learn their likelihood of survival
by taking a quiz which recommends the ideal WD product to help them survive the #datapocalypse.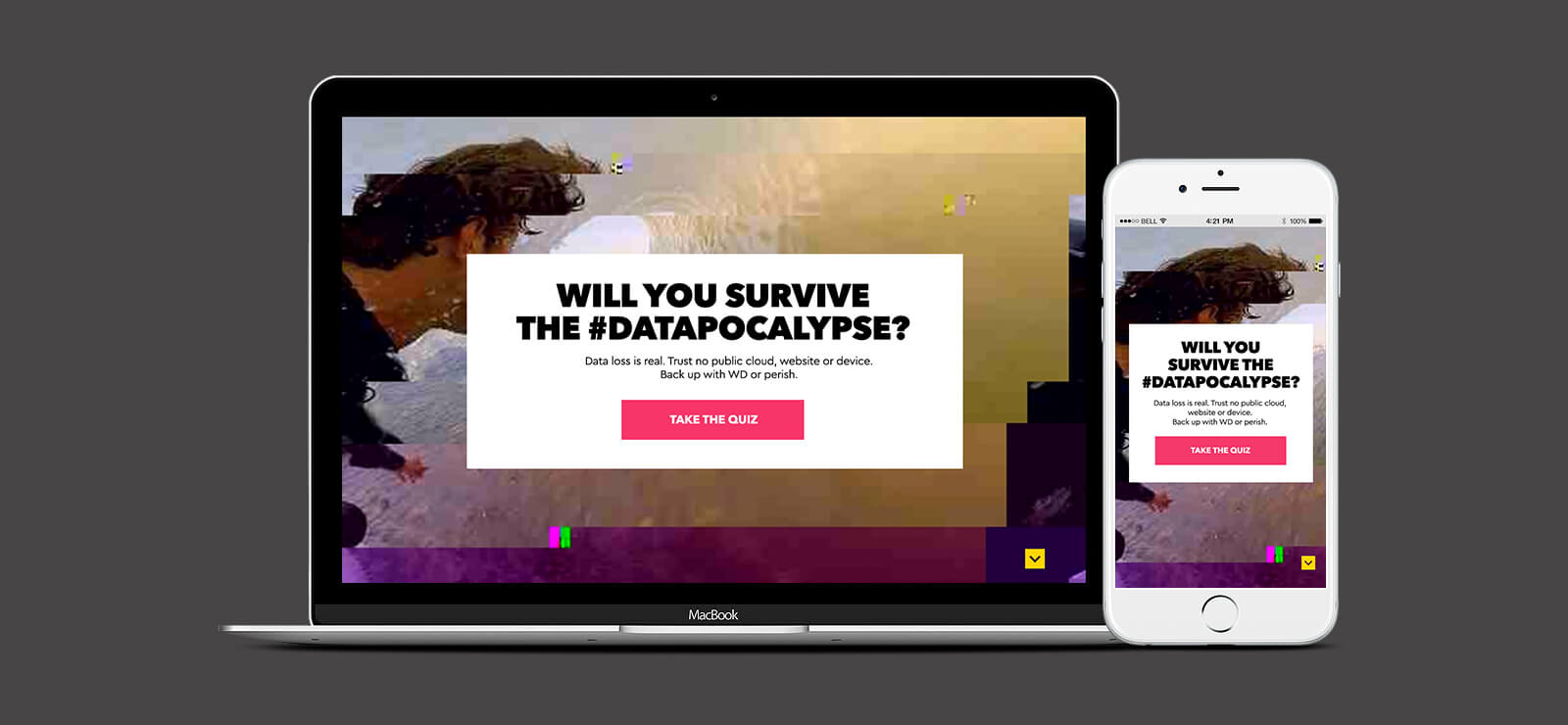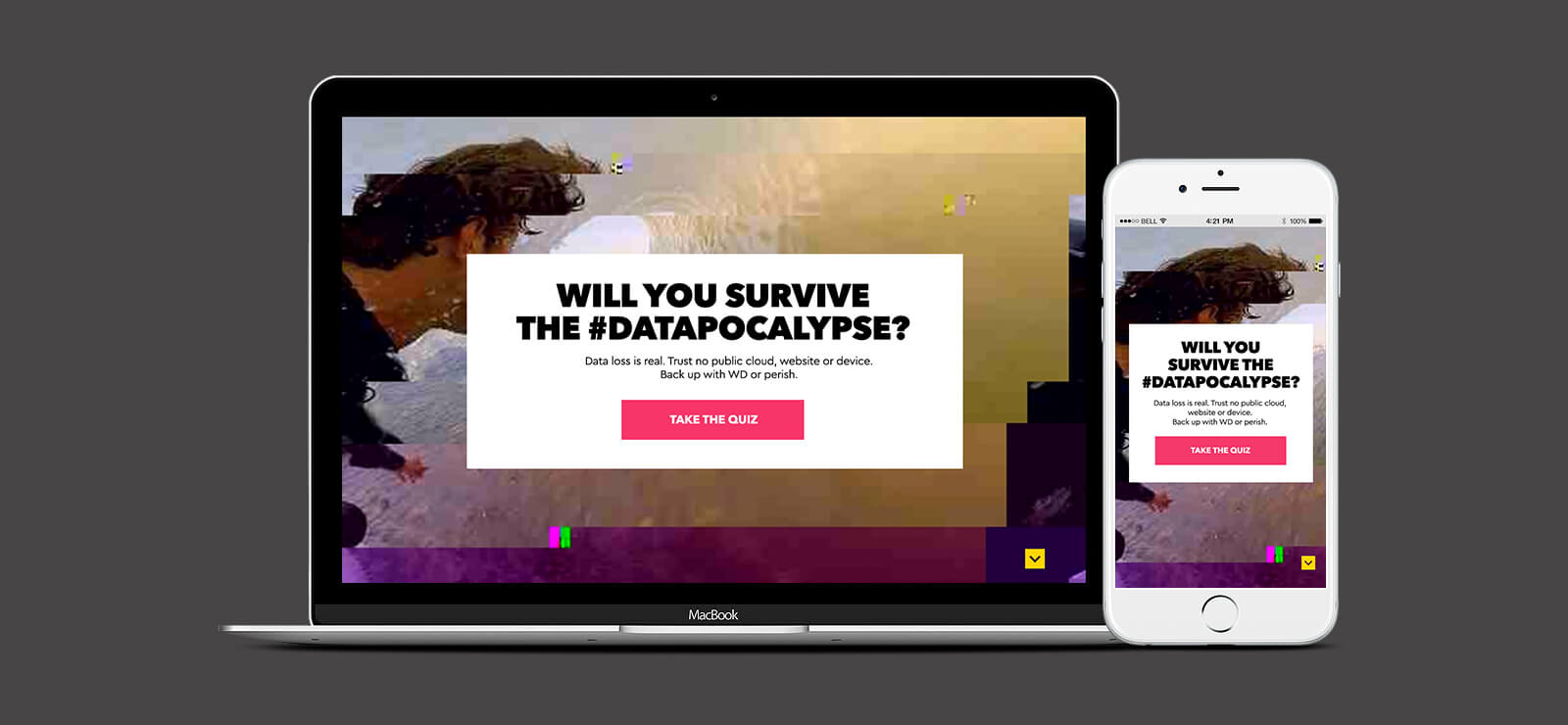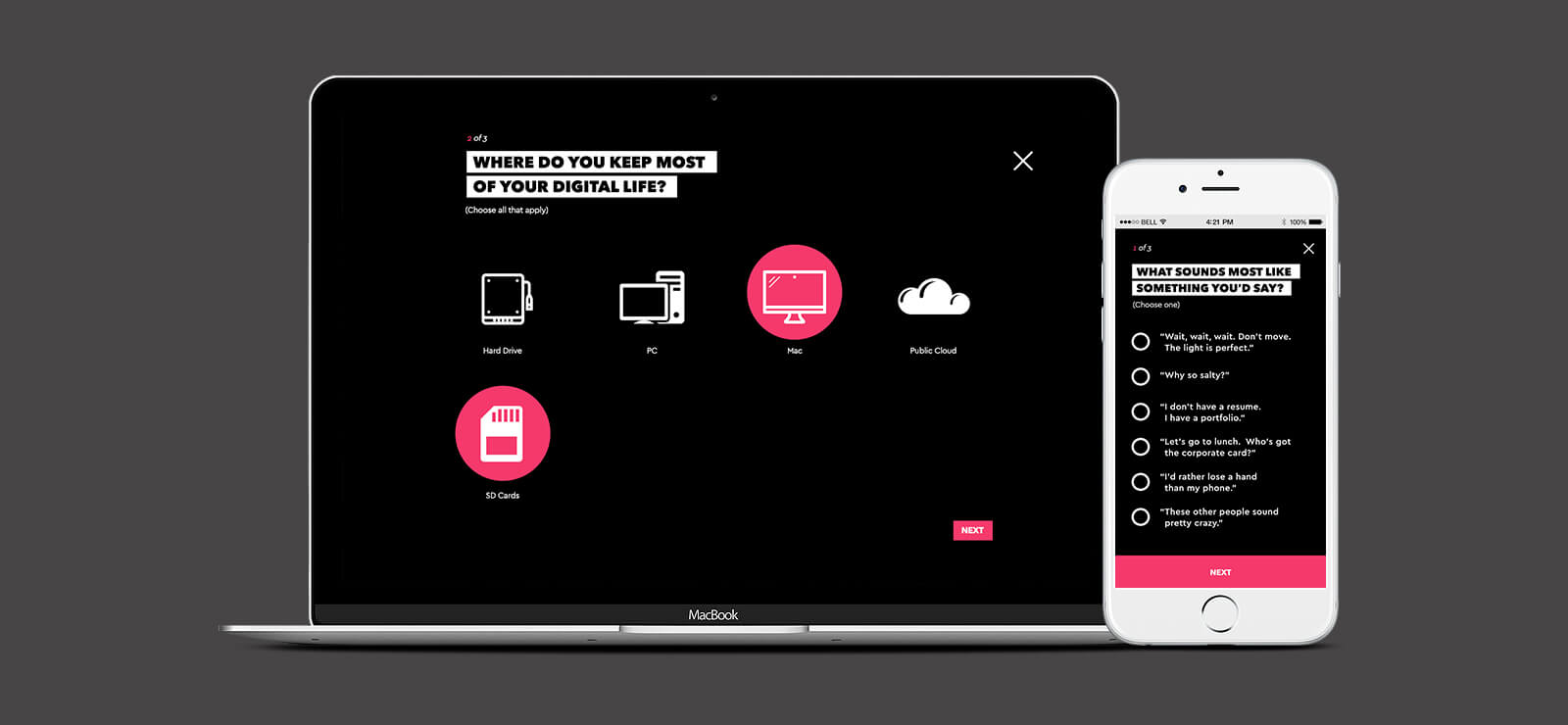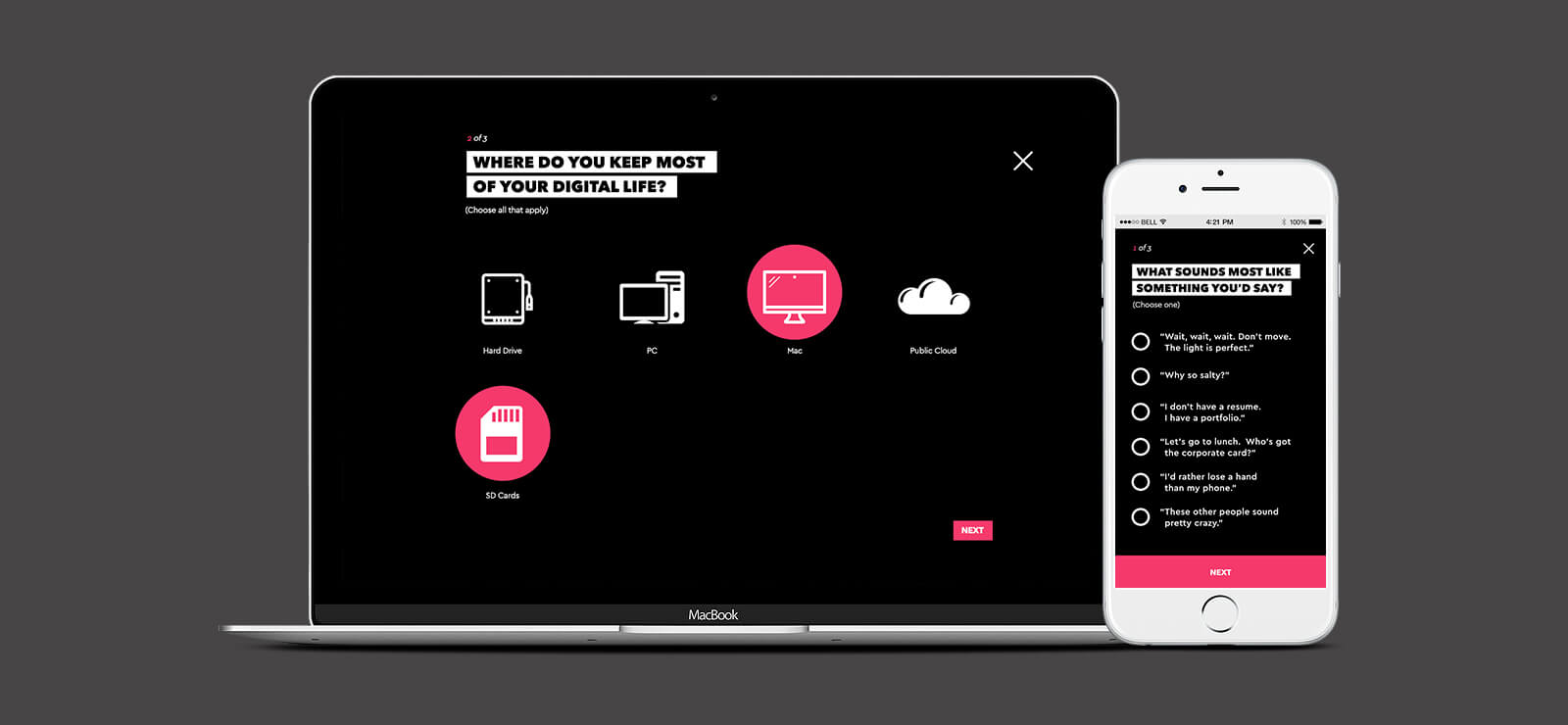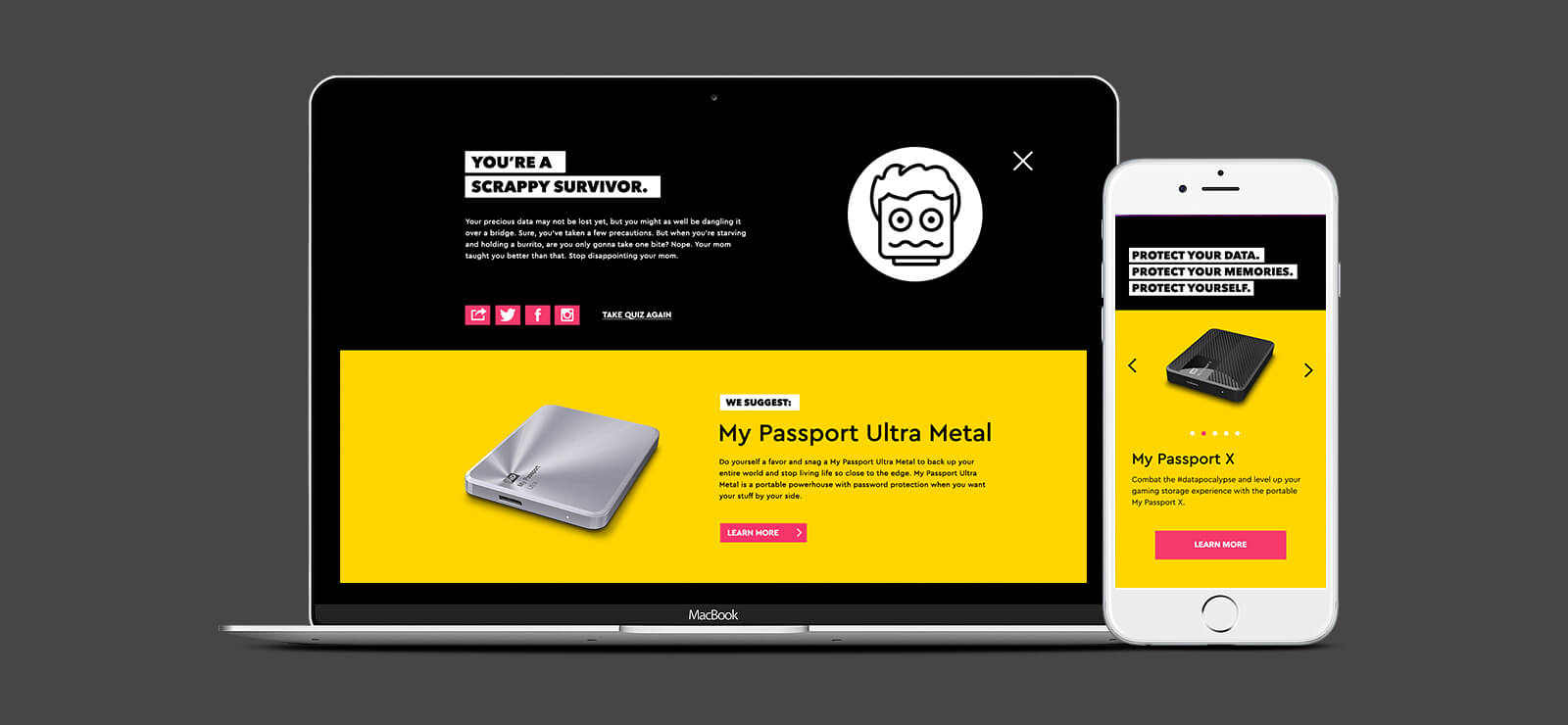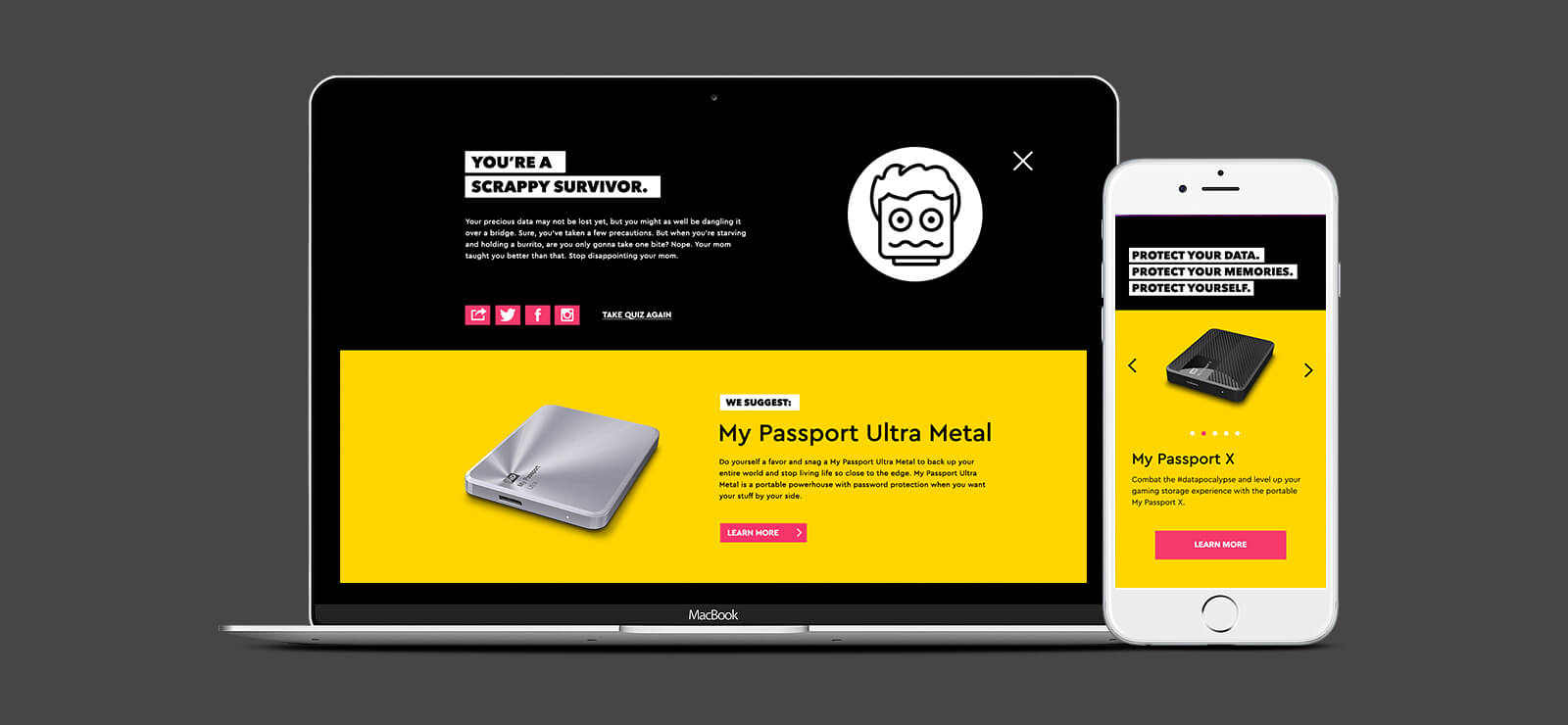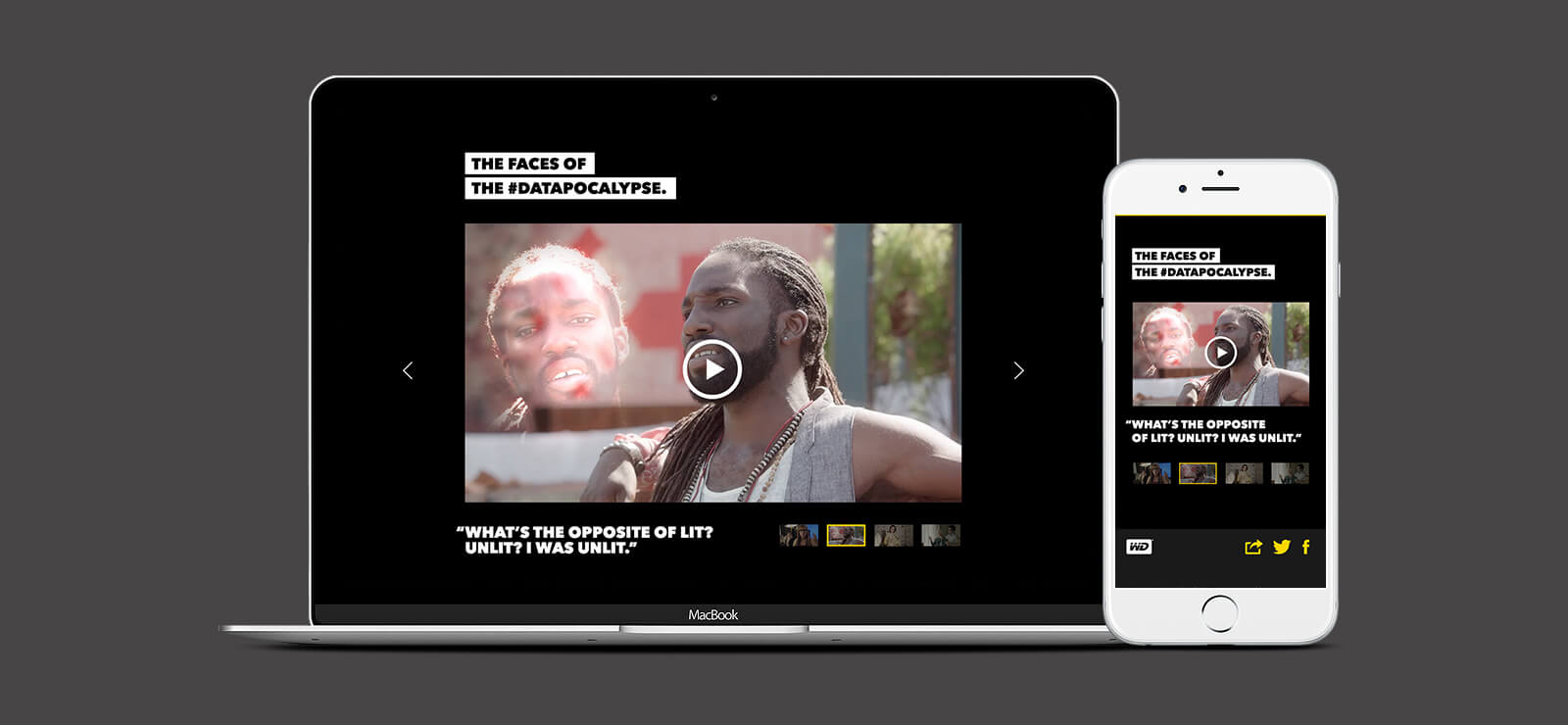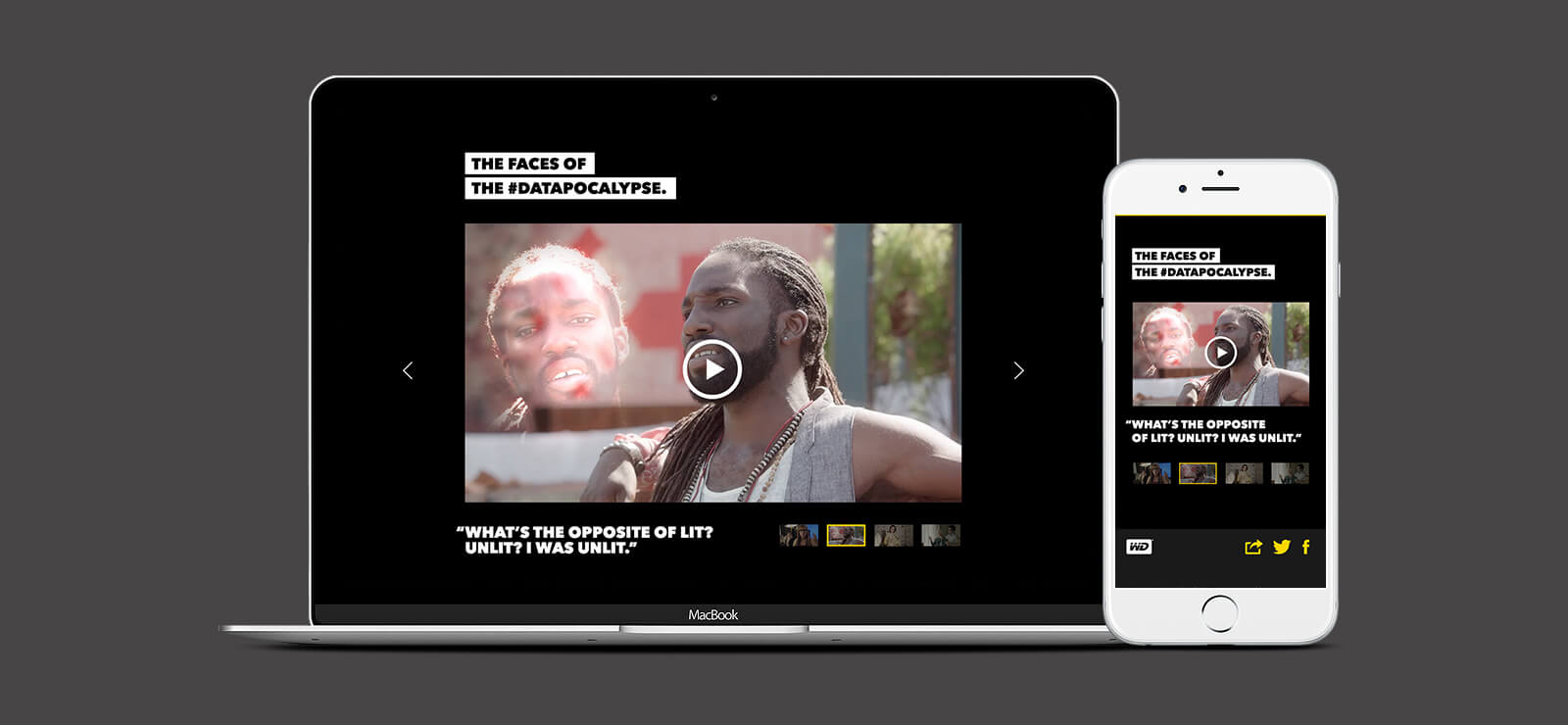 All you need to survive.
_________
We sent special-edition survival kits to influencers in the gaming, parenting and photography communities, inviting them to promote a sweepstakes giveaway. Inside is everything one would need to survive the #datapocalypse - a WD hard drive.