 Disney Playmation Marvel's Avengers
_________
To launch Disney's first line of Playmation products, we wanted to get kids excited about the story behind the toys. All marketing communication was presented as an extension of the play experience, told completely in-narrative. AvengersLabs has developed gear that gives kids the powers of the Avengers, to help stop the super villain Ultron from destroying the earth. Pre-order and test the gear, recruit your friends and save the world, alongside earth's mightiest heroes.
Client: Disney          Role: Design          Agency: TBWA/Chiat/Day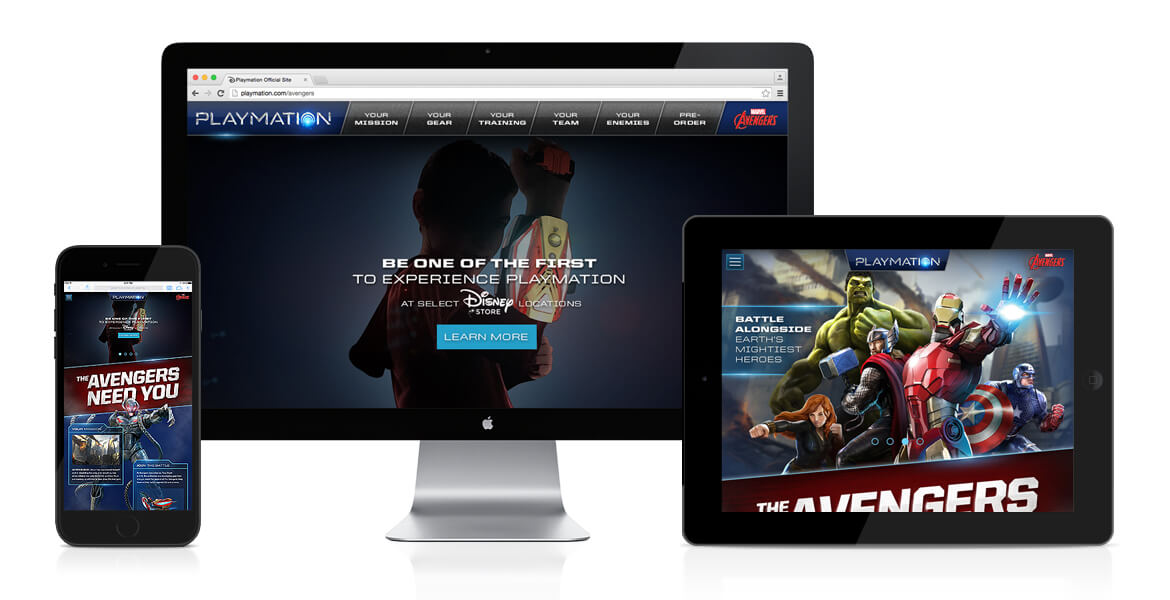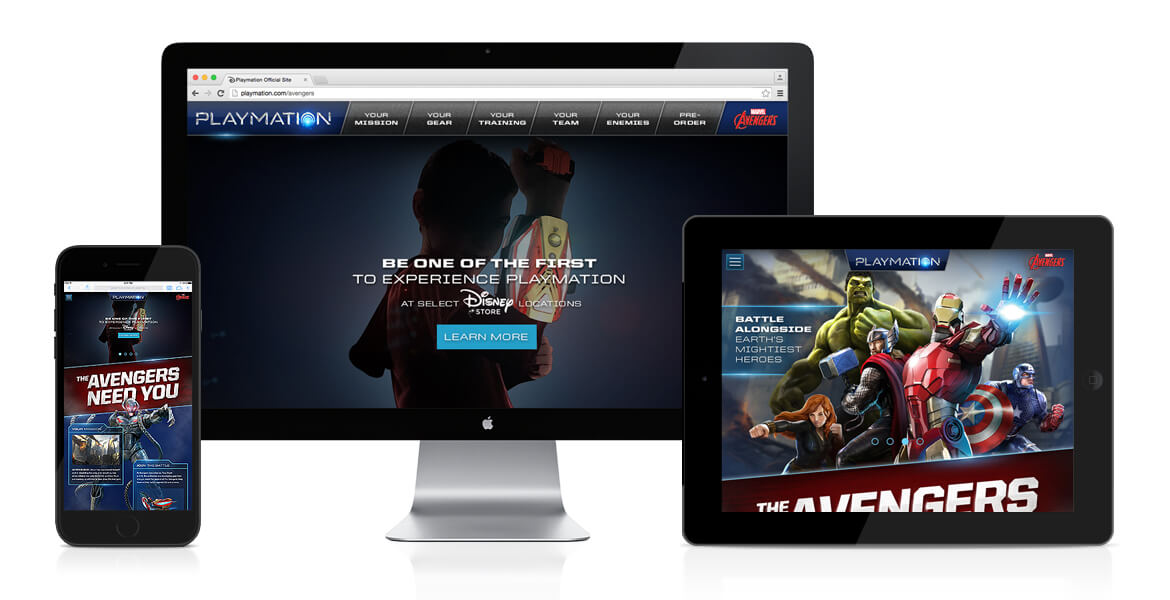 Avengers Website
_________
Thinking tablet first, we launched a secondary site - Playmation.com/Avengers, which compliments the app component of the Playmation experience. Using the vernacular and aesthetic of the Avengers world, we released a recruitment style campaign to get kids to join the fight against Ultron, test out Playmation gear at nearby Disney stores and ultimately drive pre-orders.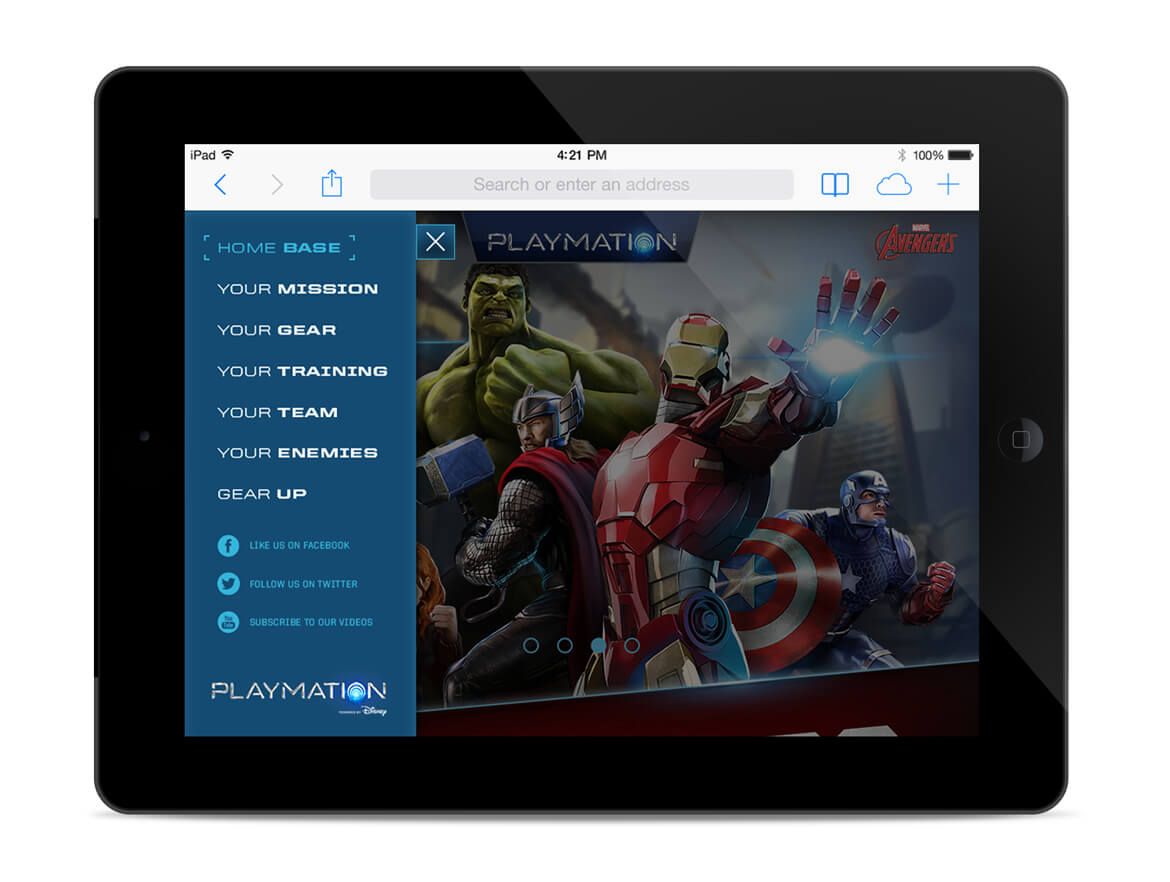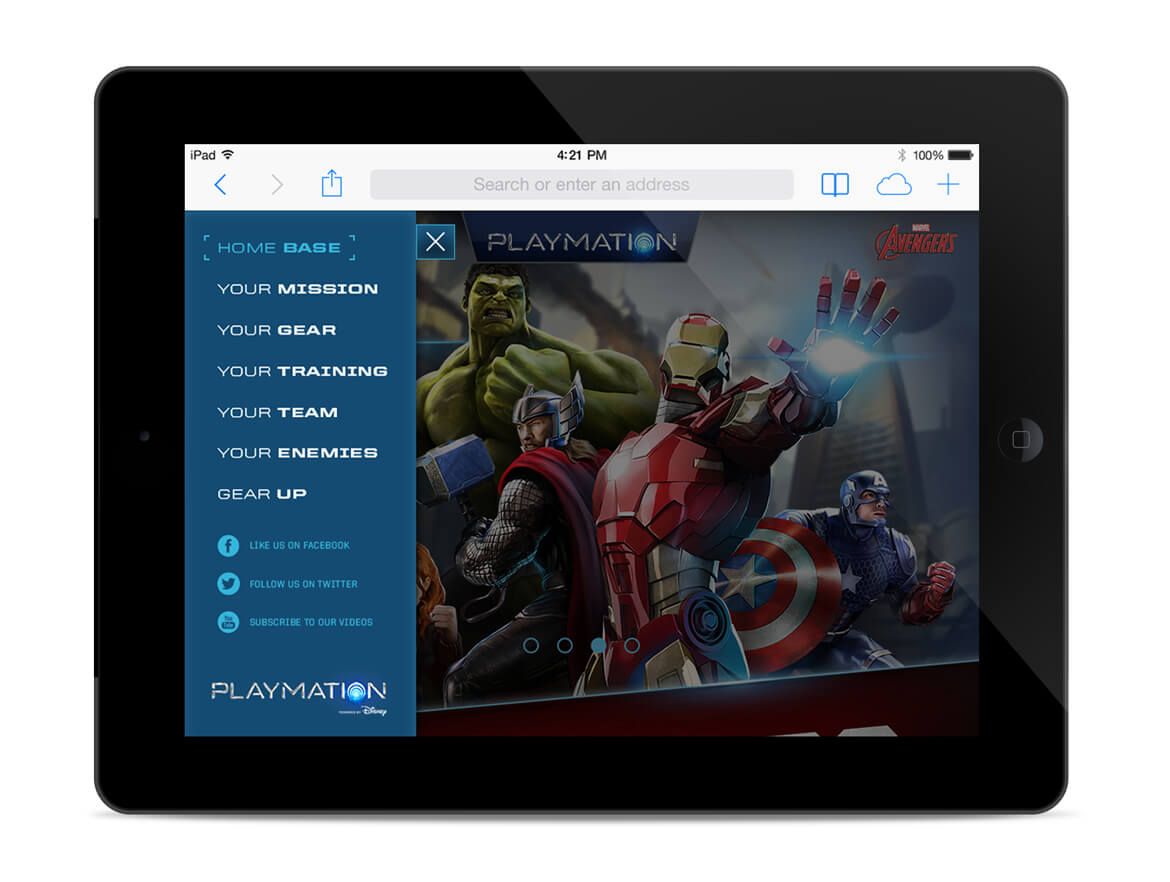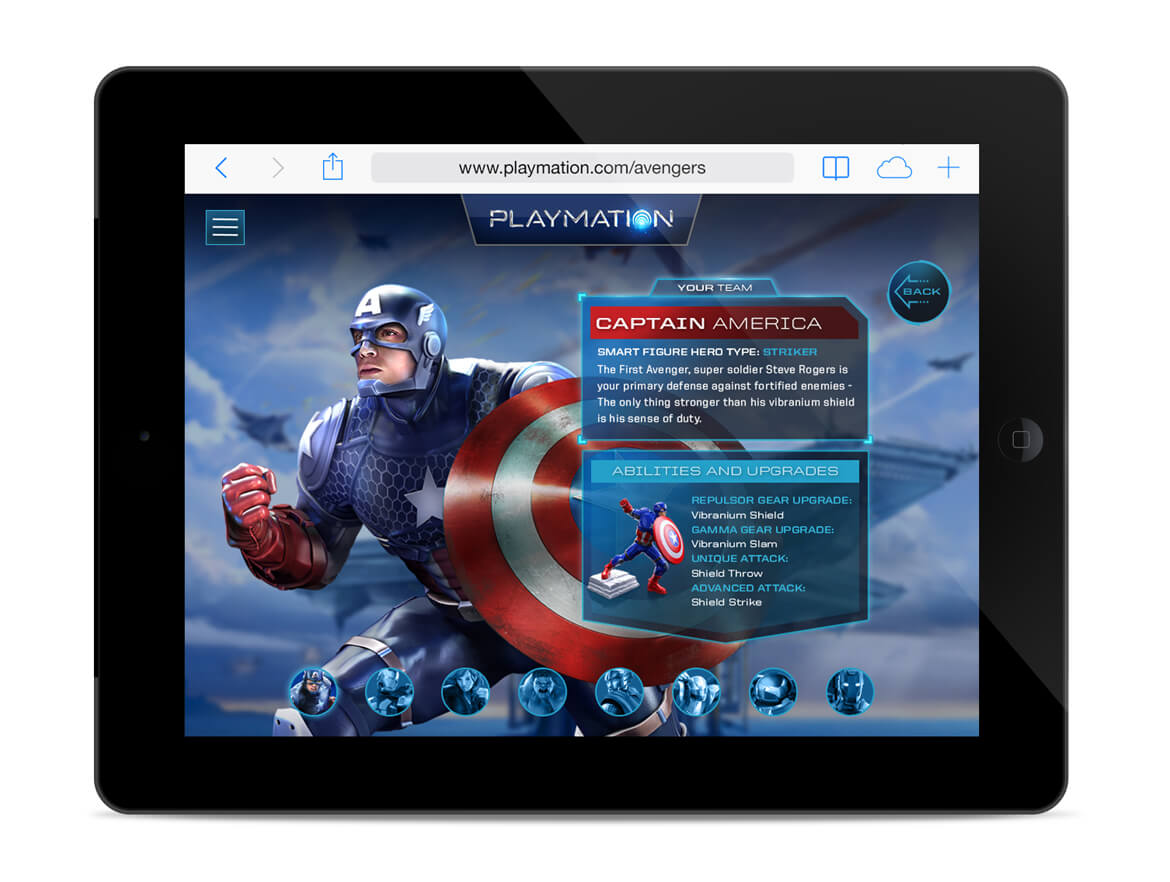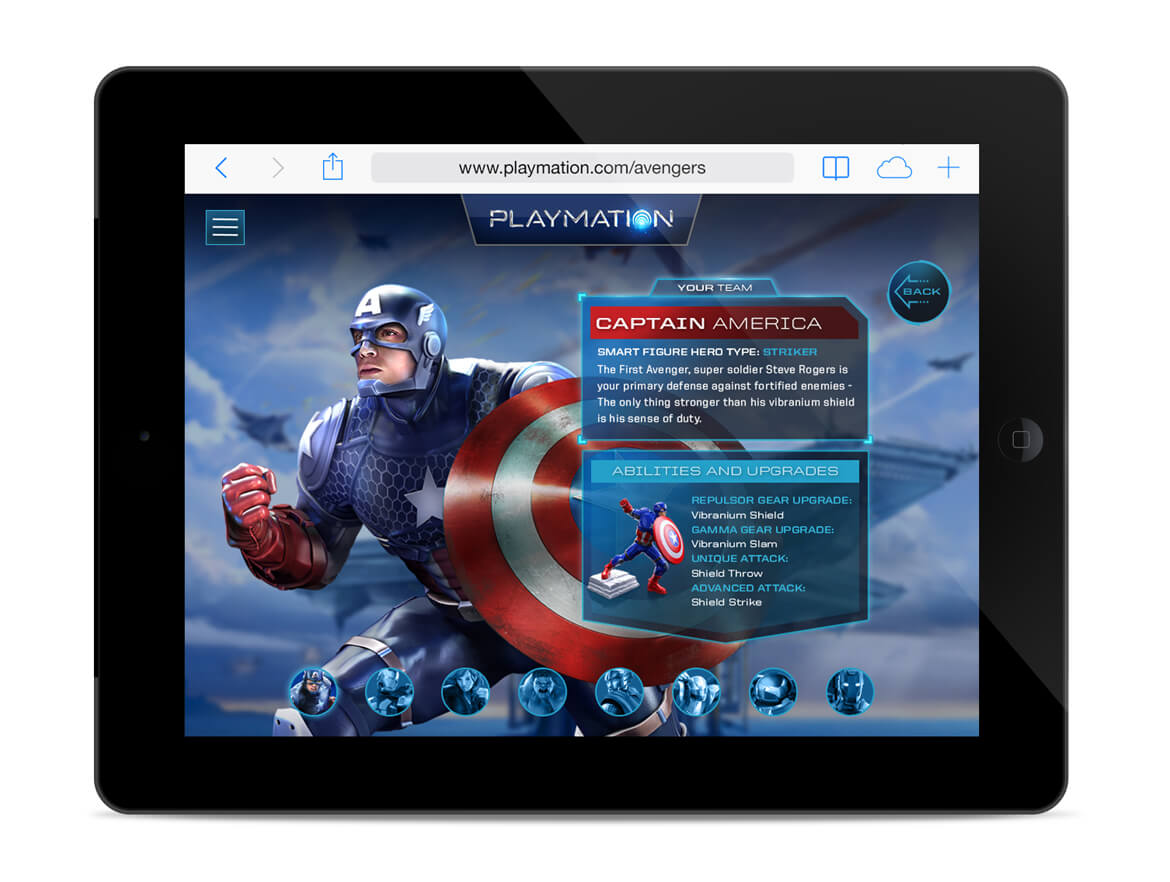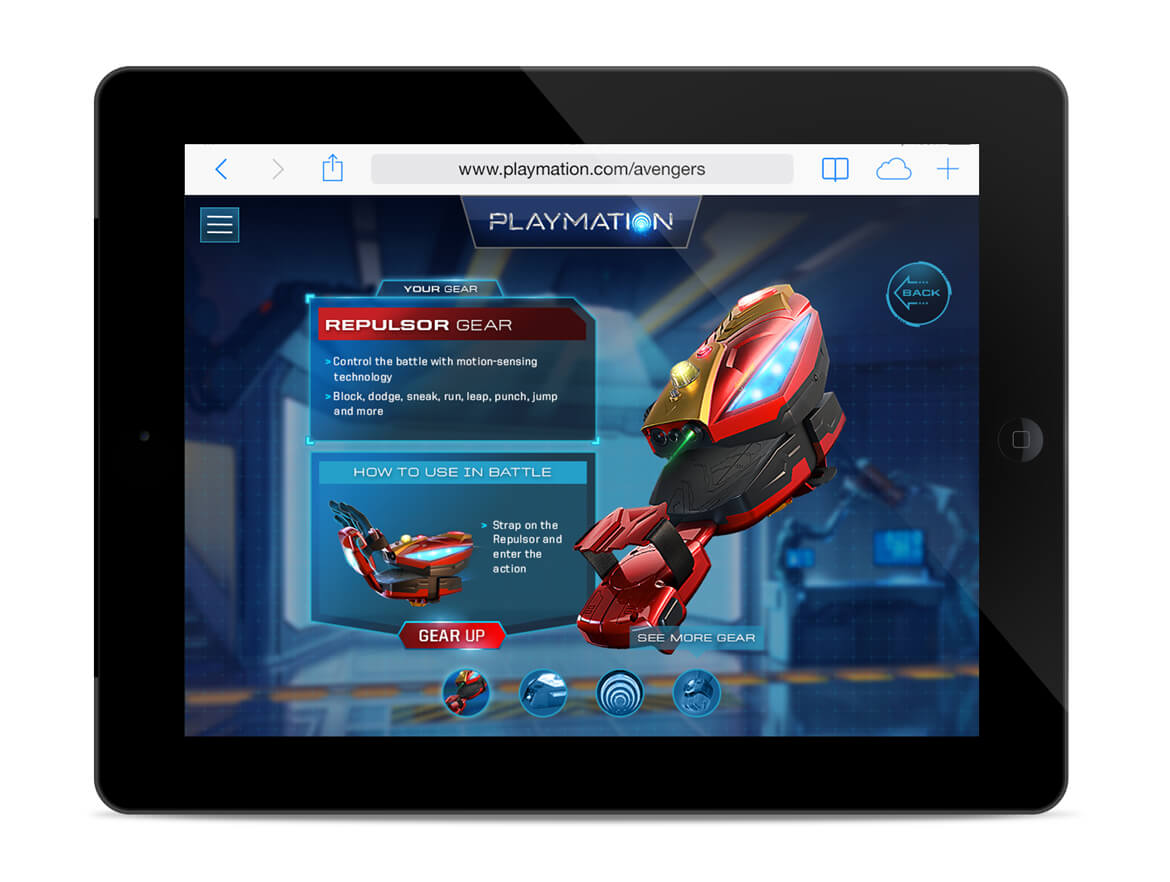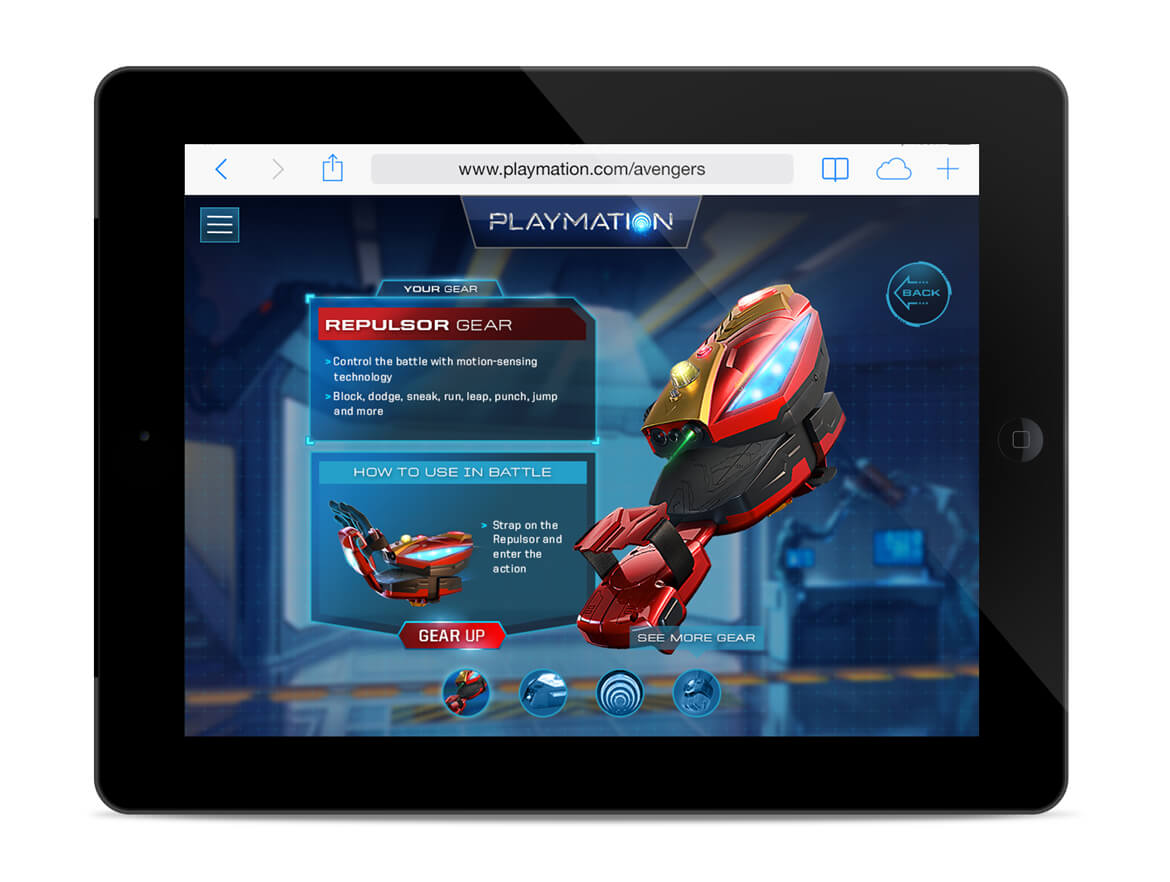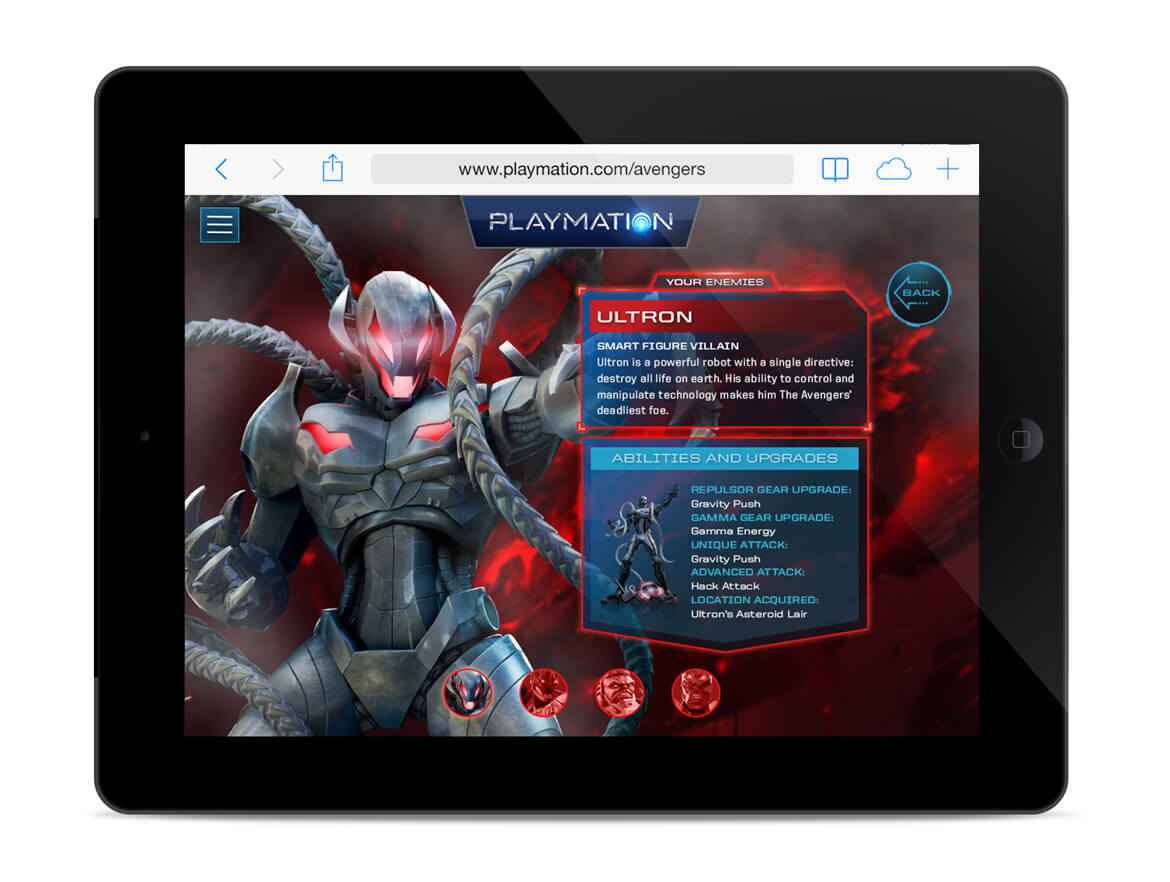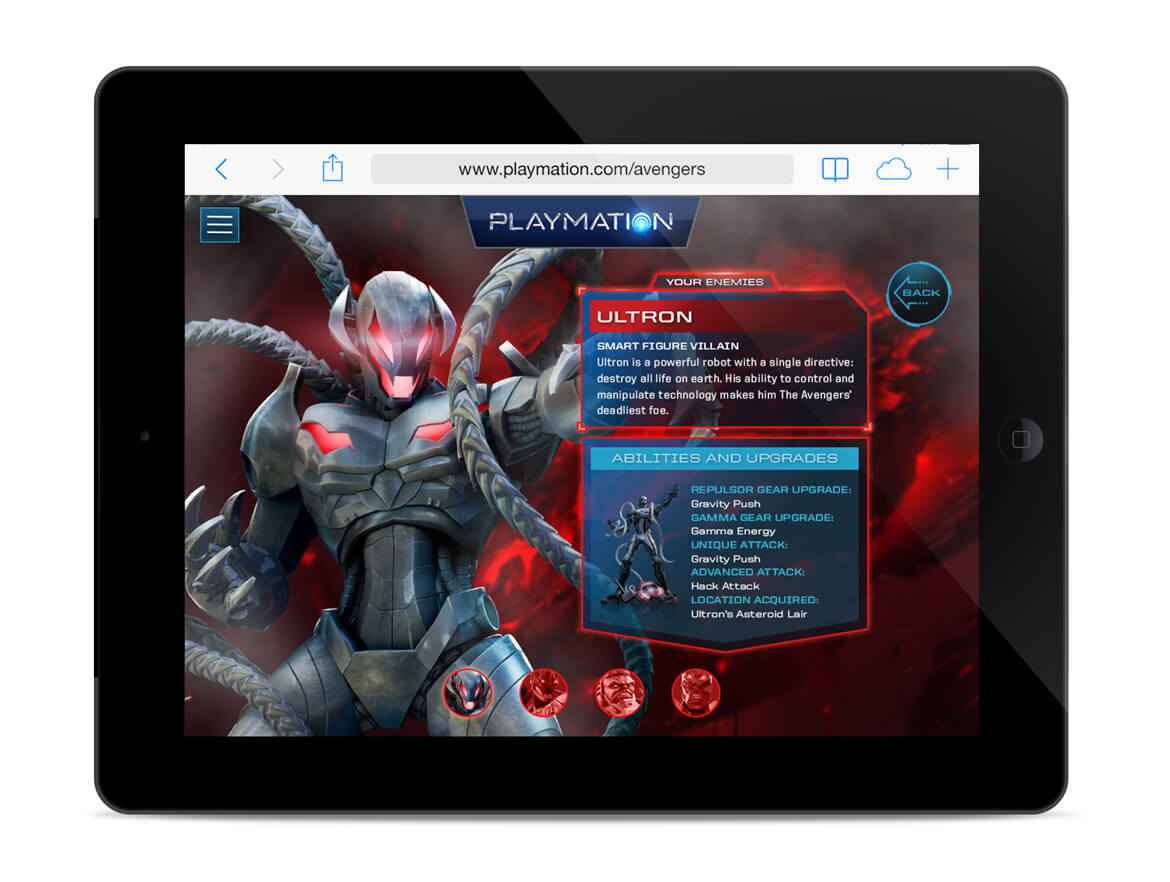 Avengers Key Visuals
_________
Following our recruiment narrative, we matched super hero character artwork with corresponding product art used by the kids. These visuals were used in retail, at Disney stores and parks, in comic books and other relevant touch points to spread the sense of urgency to our young recruits. The spot played outside the Disney Store in Times Square, NYC for a staged event to simulate an Ultron attack.