 thetruth.com

_________
In 2003, the teen smoking rate was 23%. In 2014, that number was down to 9%. The Truth anti-smoking campaign is a non-profit group that aims to decrease that percentage to 0. The "X" became the iconic symbol to represent this movement along with #FINISHIT. The brand was known for doing provocative and disruptive work in the past but had lost its relevance with today's audience. Our goal was to refresh their digital presence with a website redesign in conjunction with 72andSunny's launch video that aired during the MTV Video Music Awards. I created data visualizations and website explorations on this project.
Client: The Truth          Role: Design          Agency: B-Reel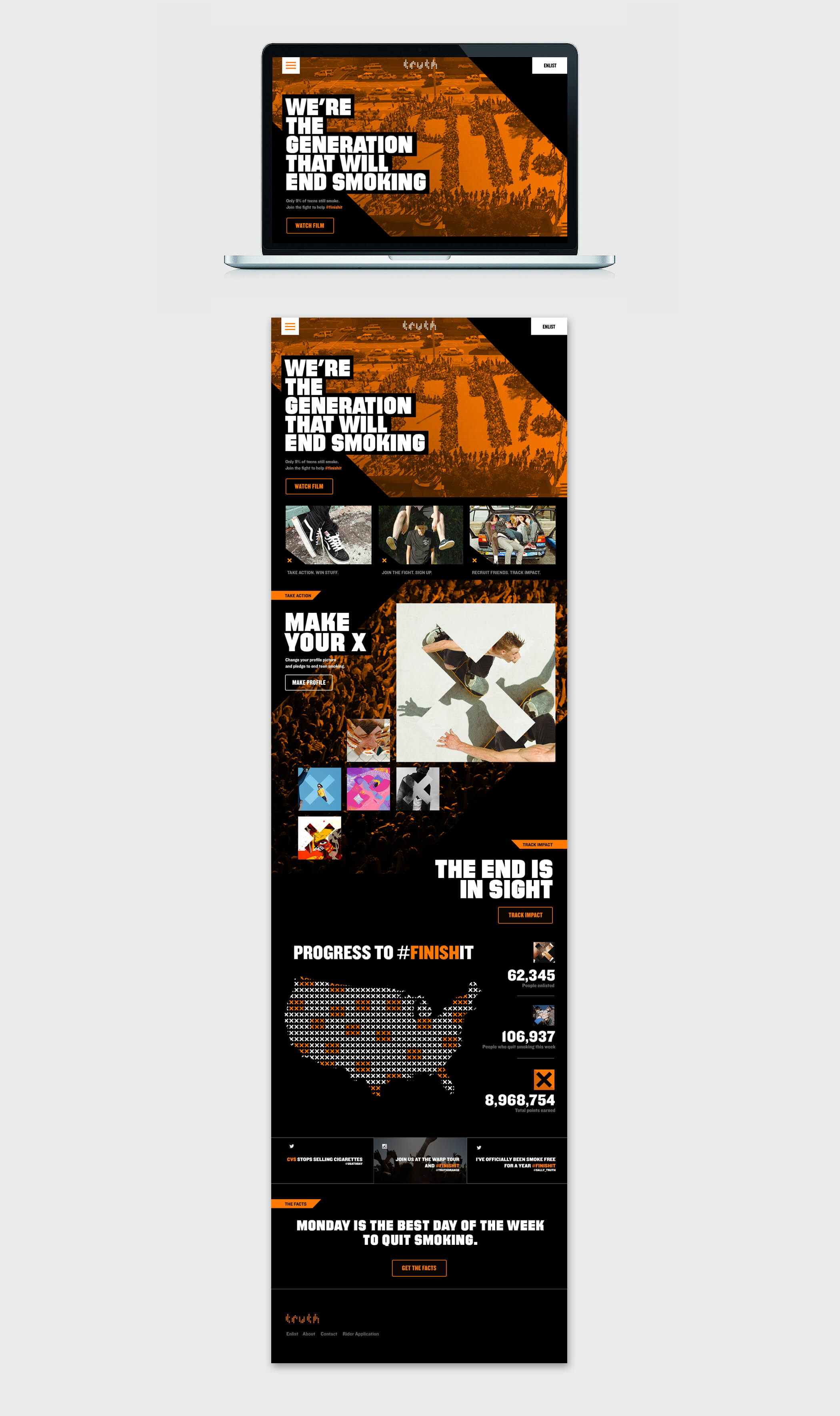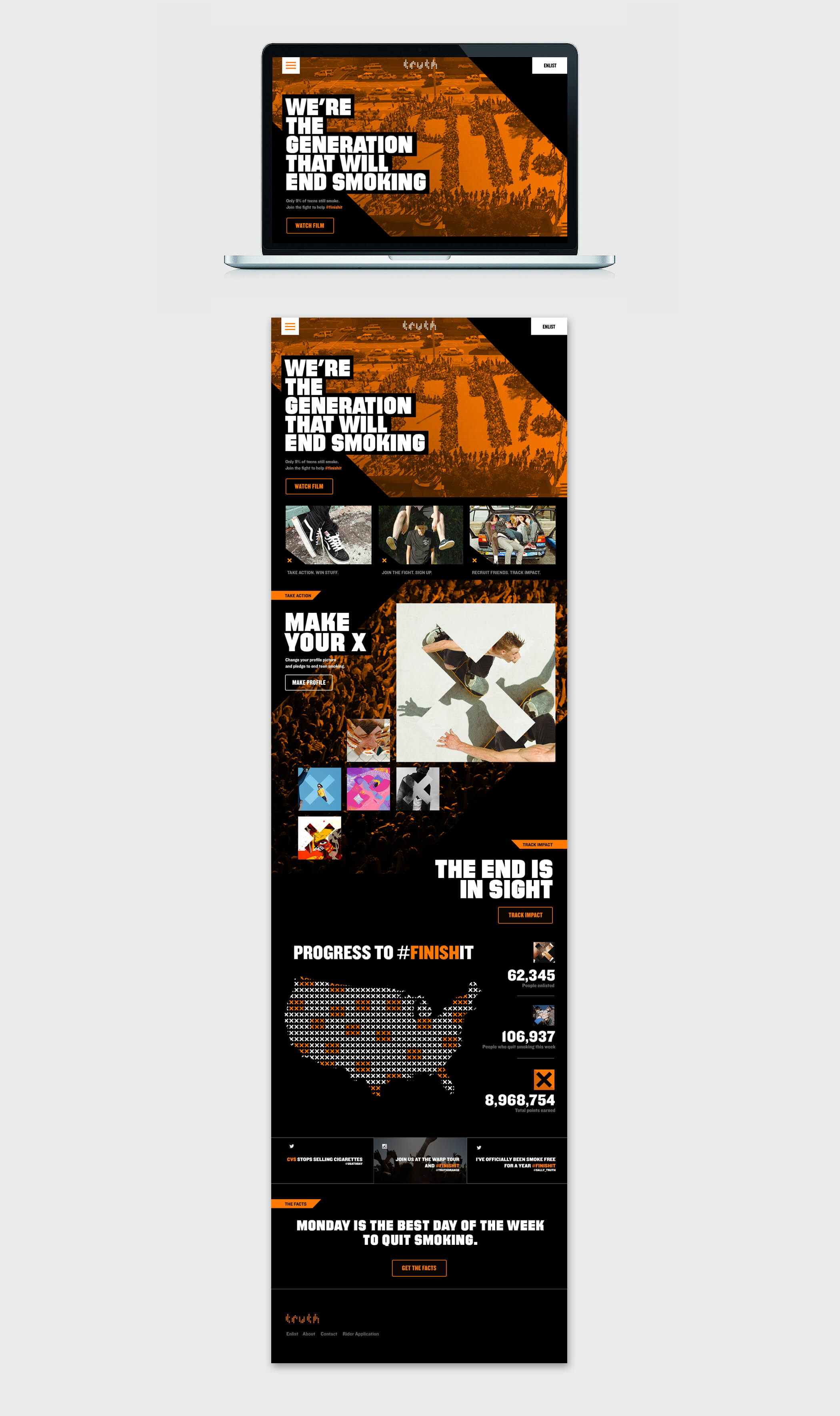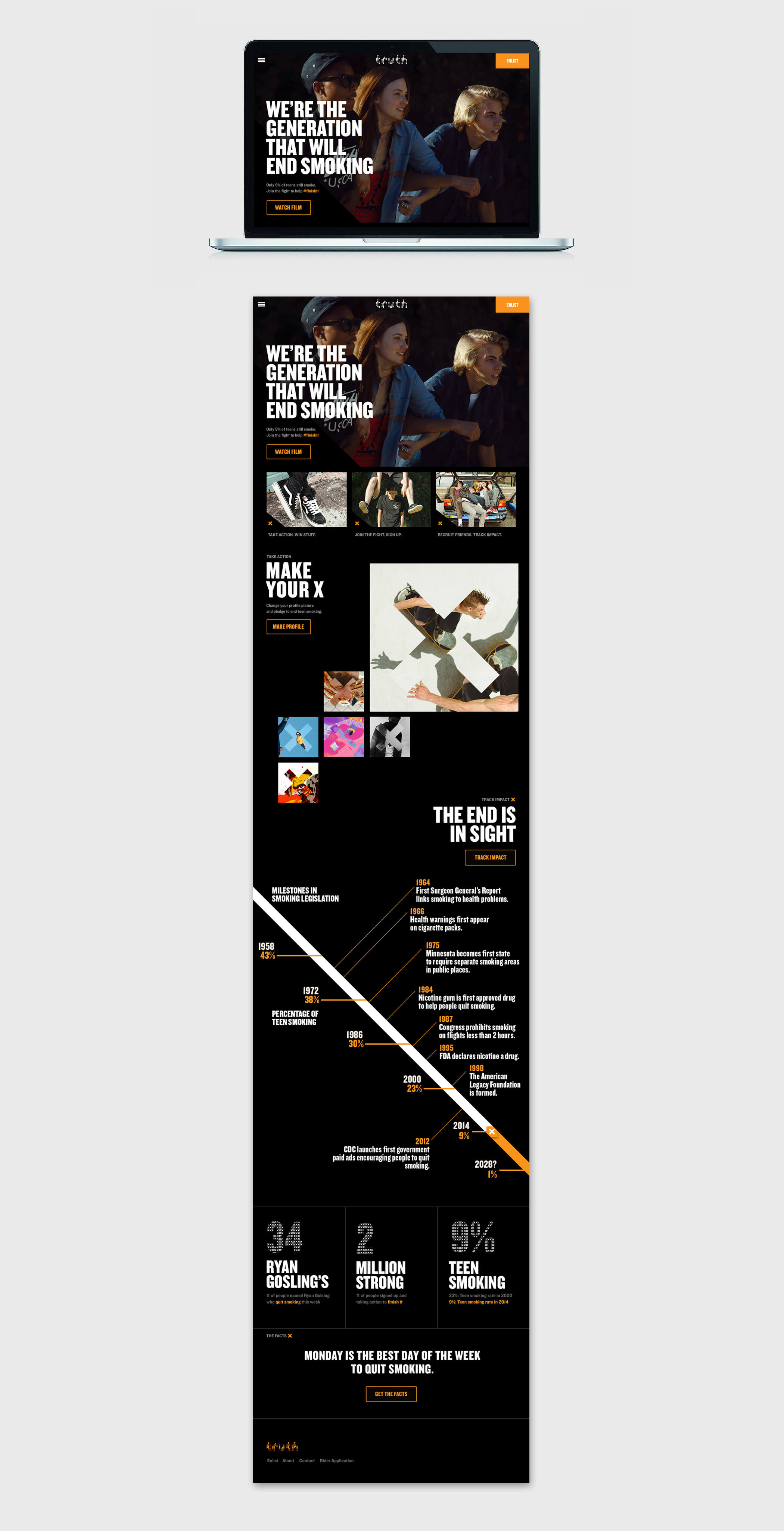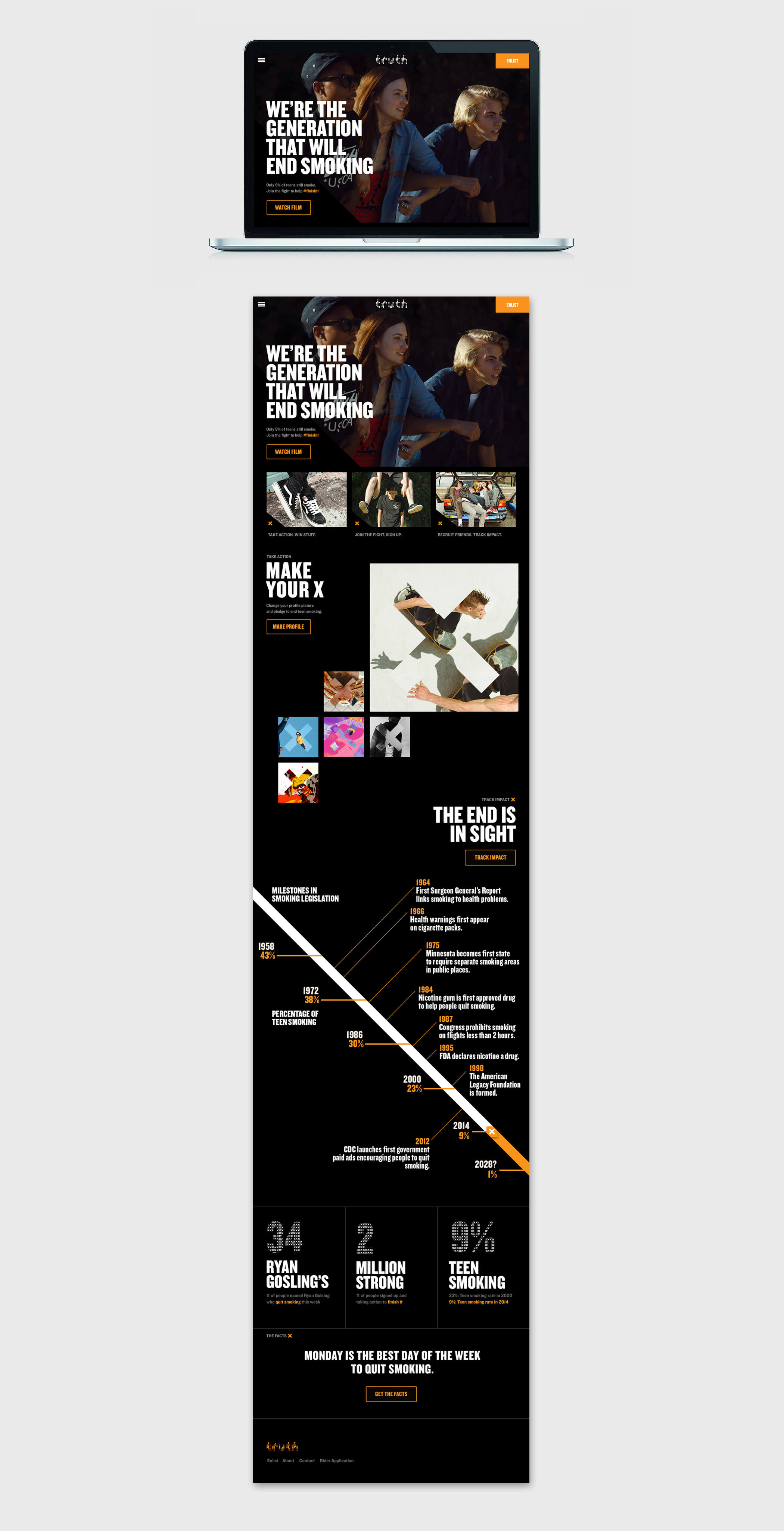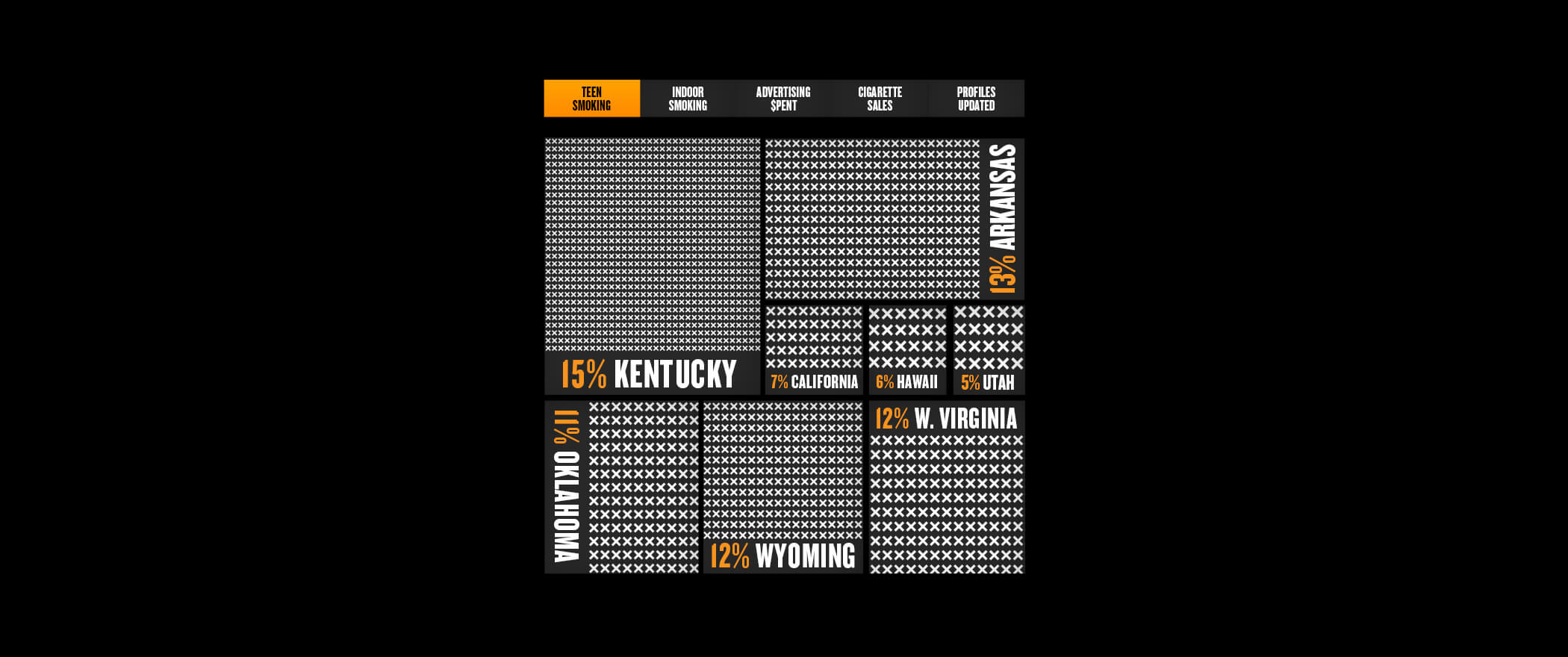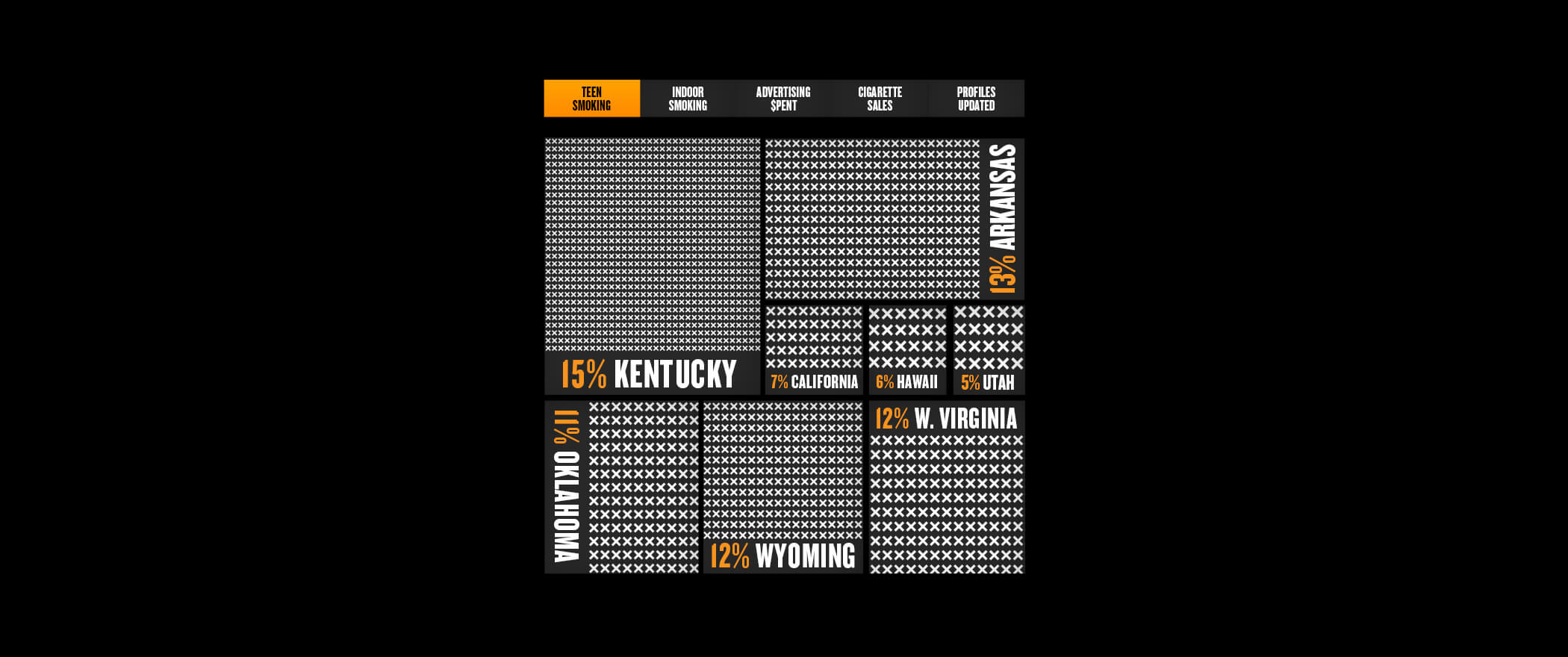 The Facts
_________
Exploration on animated tickers and timelines that dynamically rotate through facts on big tobacco and display straight forward information in an interesting and interactive way.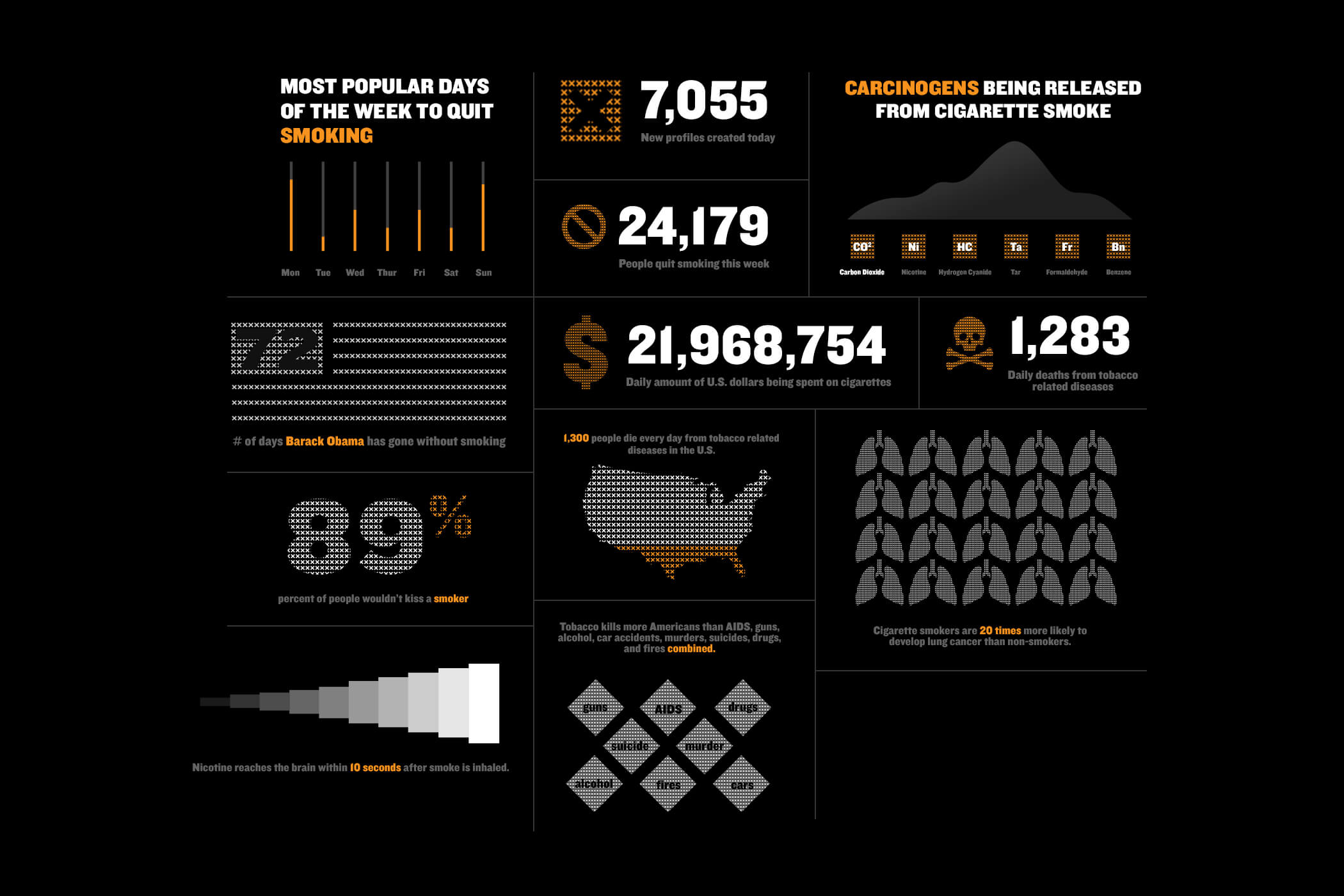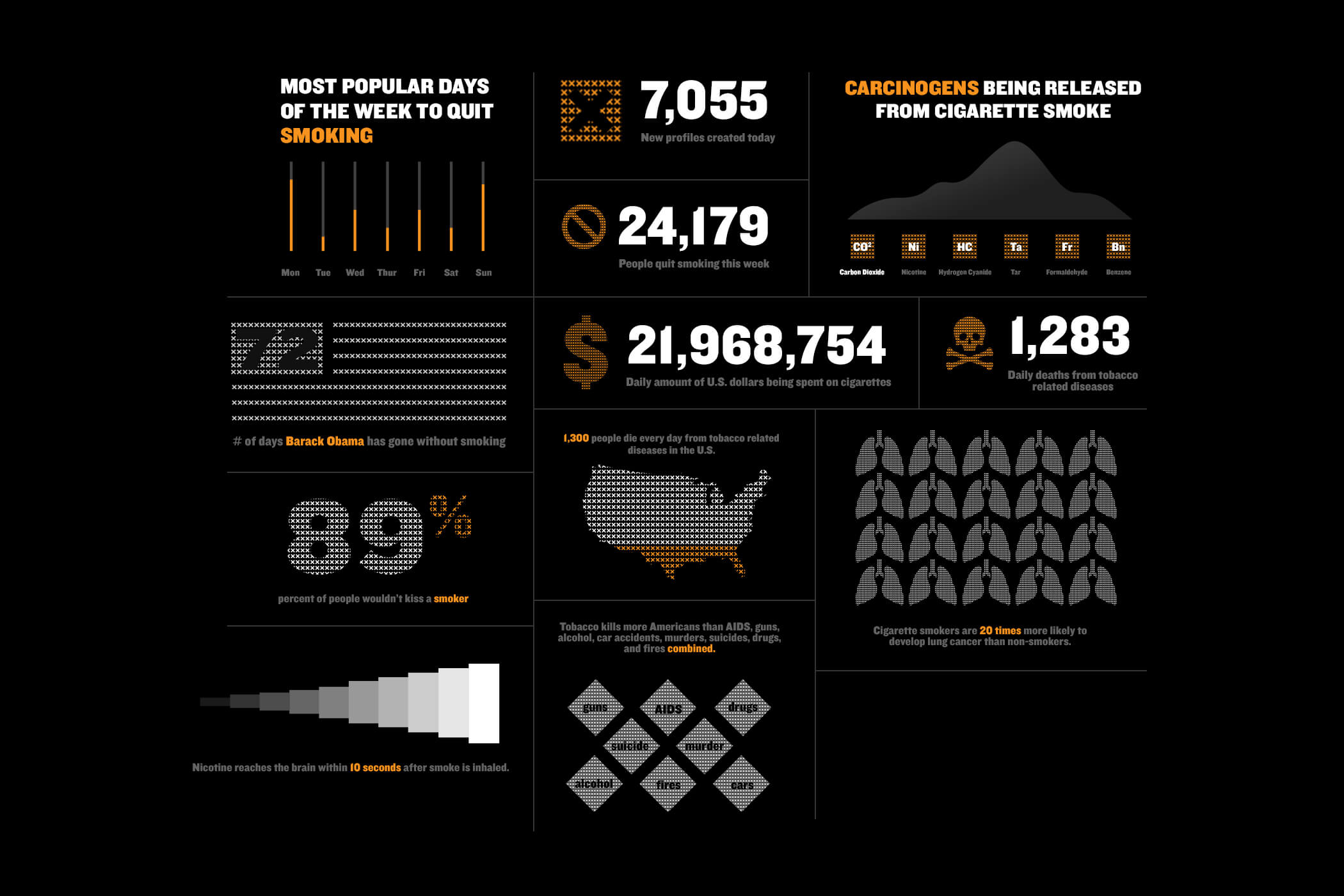 User Dashboard
_________
To make users feel involved and be able to see their part in the #FINISHIT movement, we explored interactive dashboards that display current activity throughout the anti-smoking community. Users could swap between their profile or explore the aggregated data from social media channels in real time.