 Be The 1
_________
The 2021 NBA playoffs were Trae Young's coming out party, minting his status as an NBA superstar. It was the perfect moment to introduce his brand to the world. Luckily his breakout performance coincided with the release of his very first signature shoe with adidas. We launched his first campaign during the 2021-2022 season. With a little help from Atlanta's finest voice, Quavo.
Directed by Anthony Mandler
Created with Keith Cartwright, Andrew Loevenguth, Ben Bliss, Nat Bricker, Mariya Munsey
Client: adidas Role: Creative Direction Agency: Cartwright
Little Black Book Adweek Hypebeast Sneakernews Nice Kicks SLAM Sole Collector Bleacher Report Sports Illustrated Reddit
Social Teasers
_________
At every competitive level, Trae Young was the 1 who stood apart. The 1 who proved different
is what dominates. Of the millions of hoopers out there, he rose because he saw possibility in the impossible chance of becoming an elite player, making himself the 1 in whatever-the-odds, and inspiring the next generation to be the ones who do everything different.
Key Visual Photography
_________
Trae and Atlanta are incomparable. The campaign photography brings their uniqueness to life. Each key visual features multiple Traes in different poses and signature gear that highlight different dimensions of his personality, establishing Trae's connection to the cultural fabric of the City. We see him in iconic Atlanta spots including State Farm Arena, The Varsity Diner, and the outdoor Central Park Courts where he inspires the next generation. We also created extensive visual guidelines to spread the campaign launch across adidas' global markets, inclusing a custom wordmark for the first signature shoe.
Shot by Anthony Mandler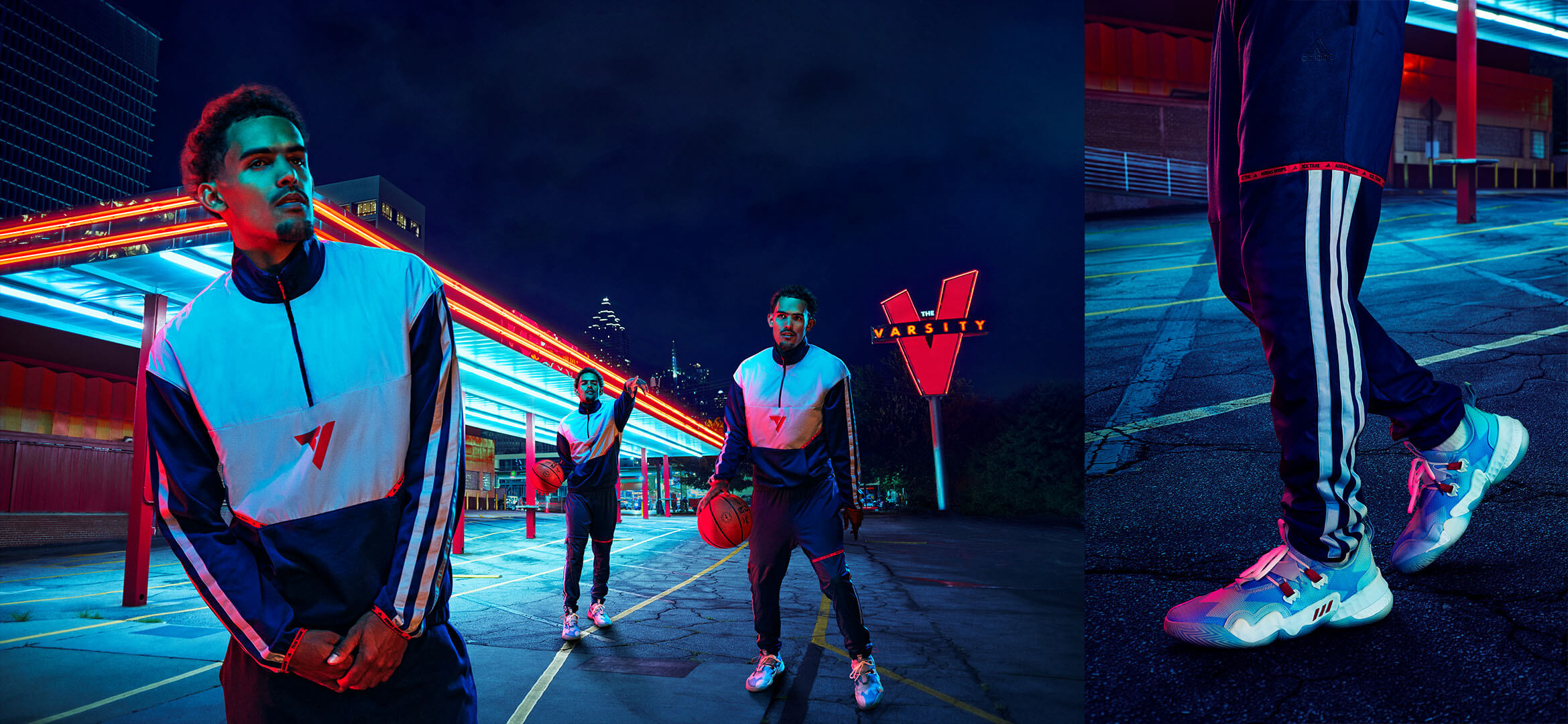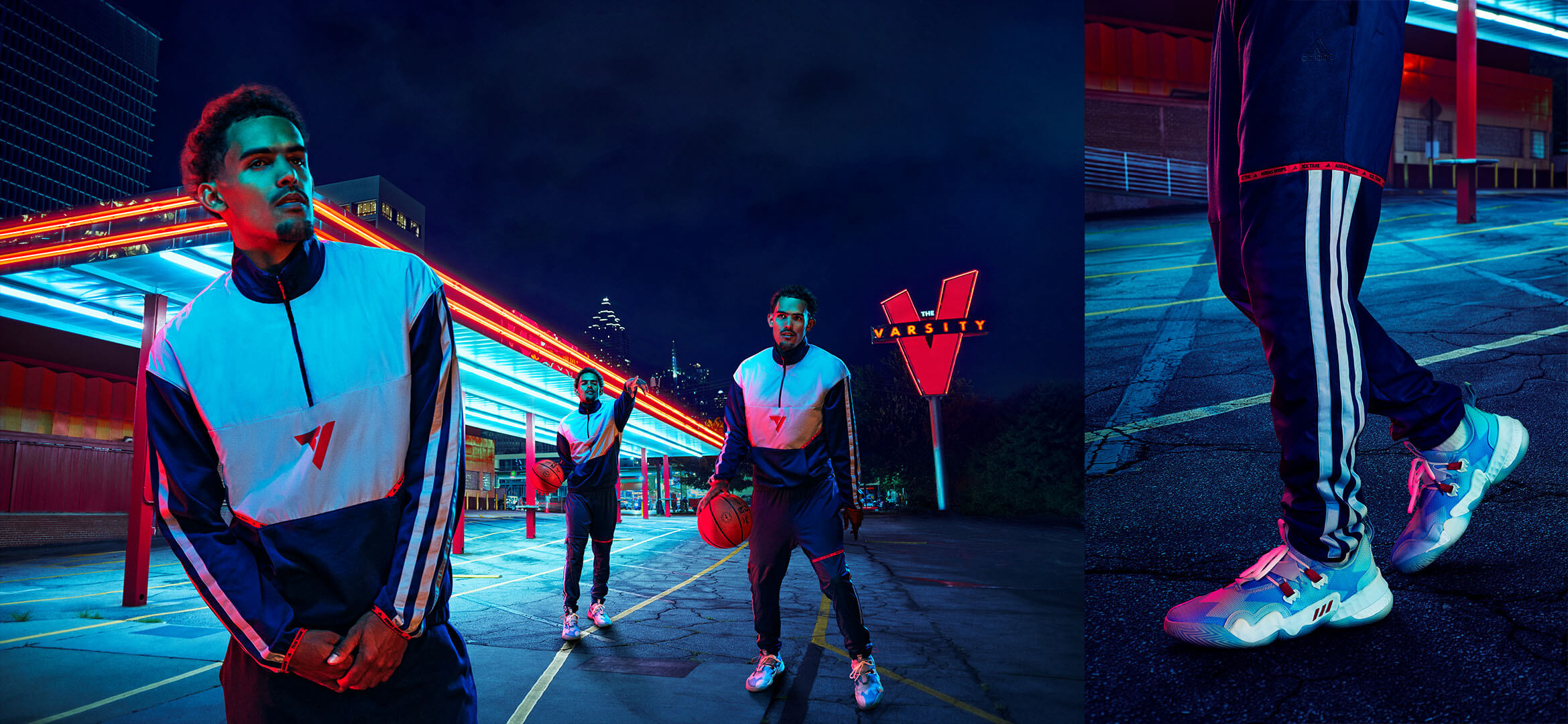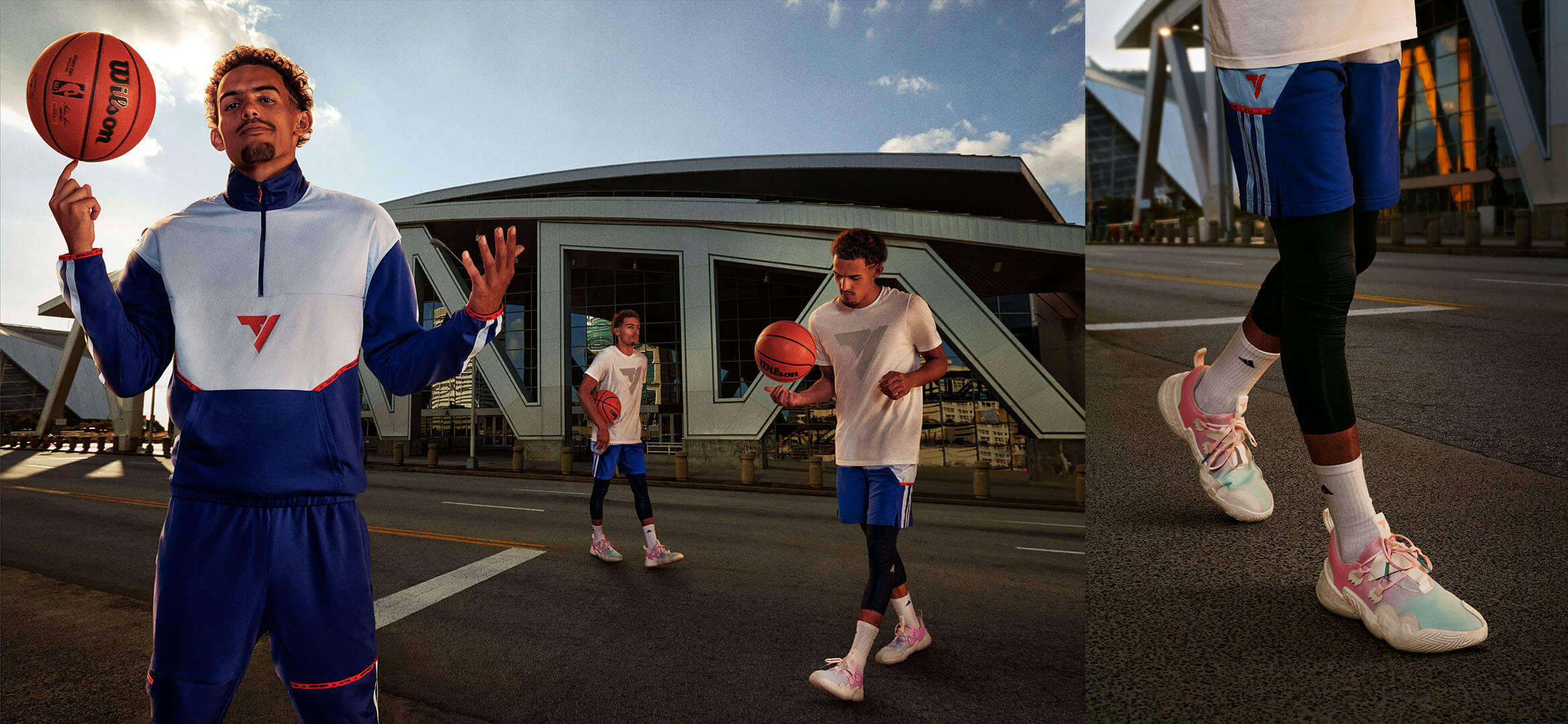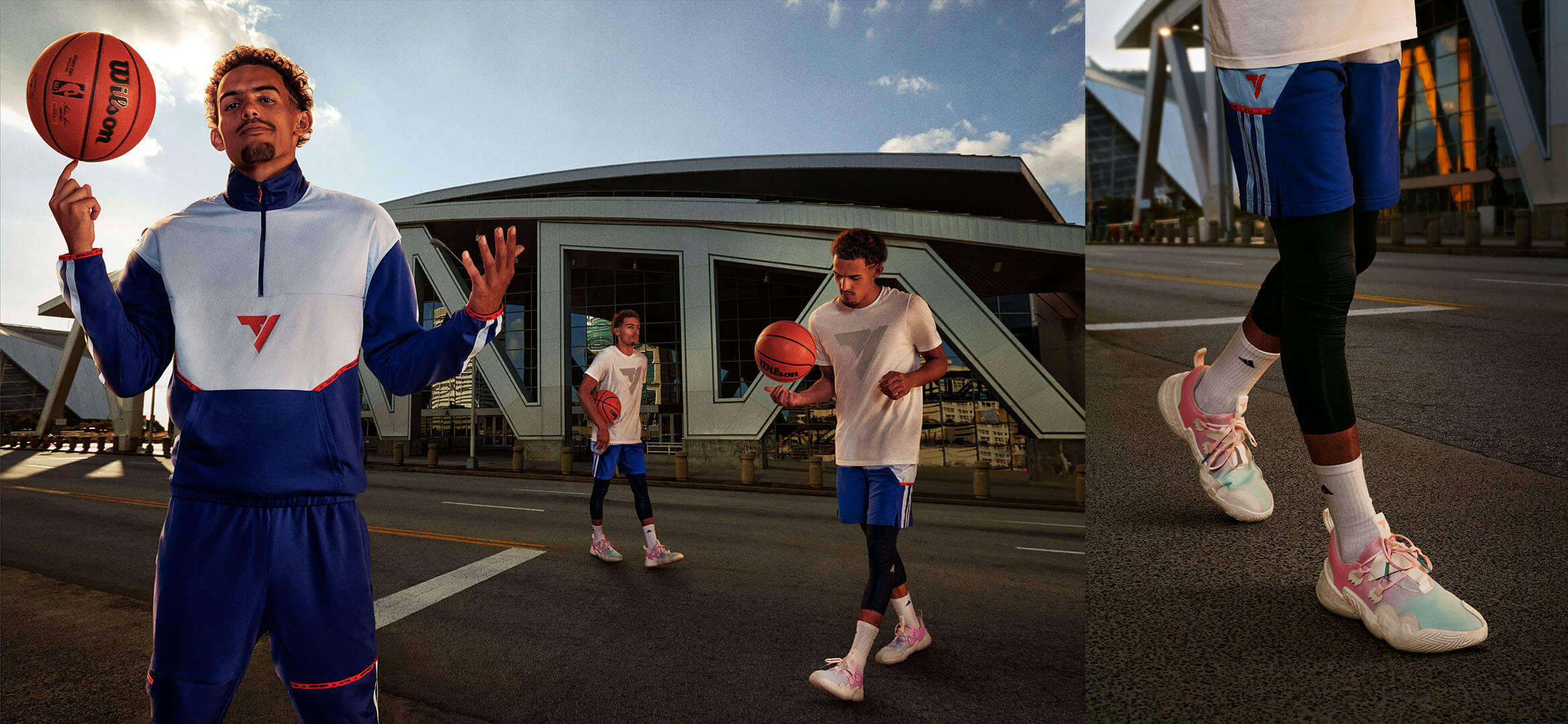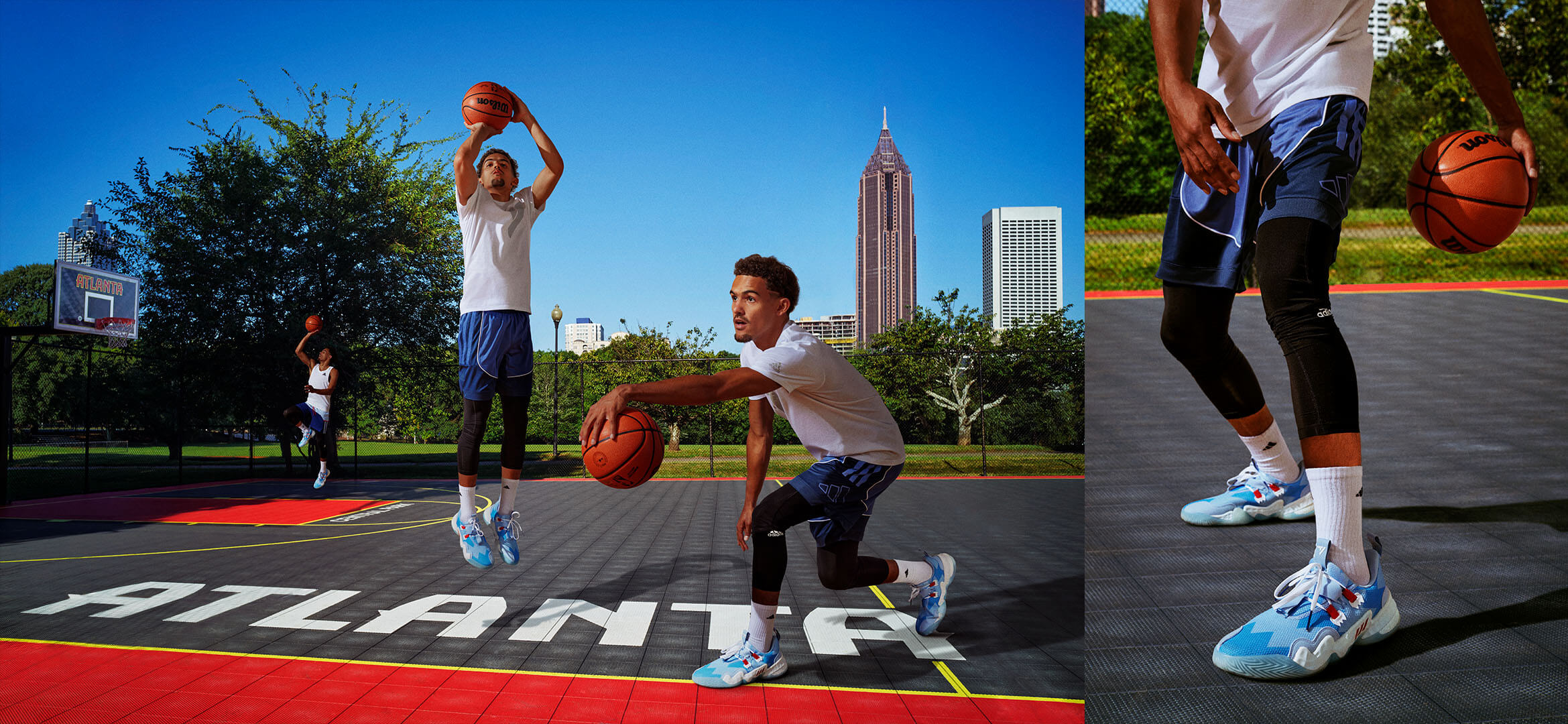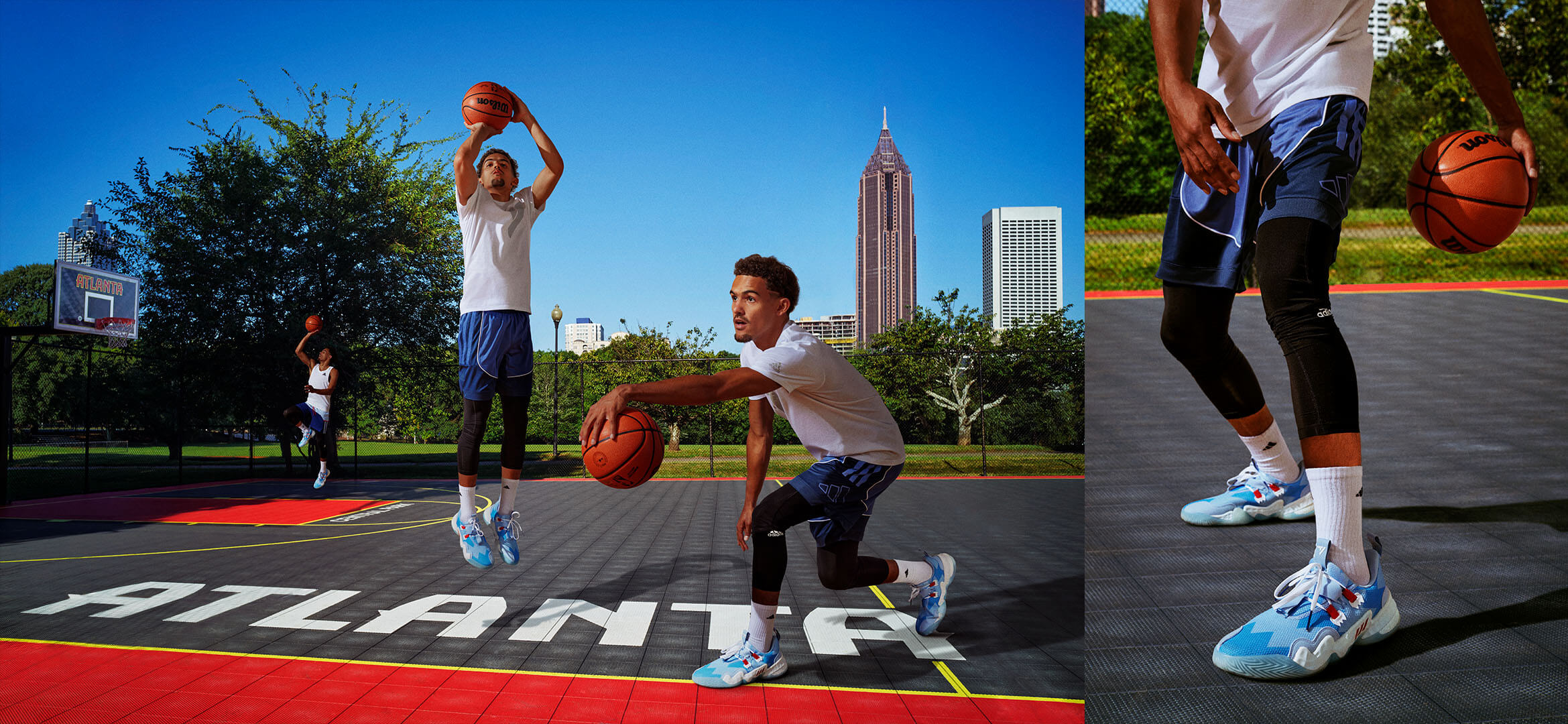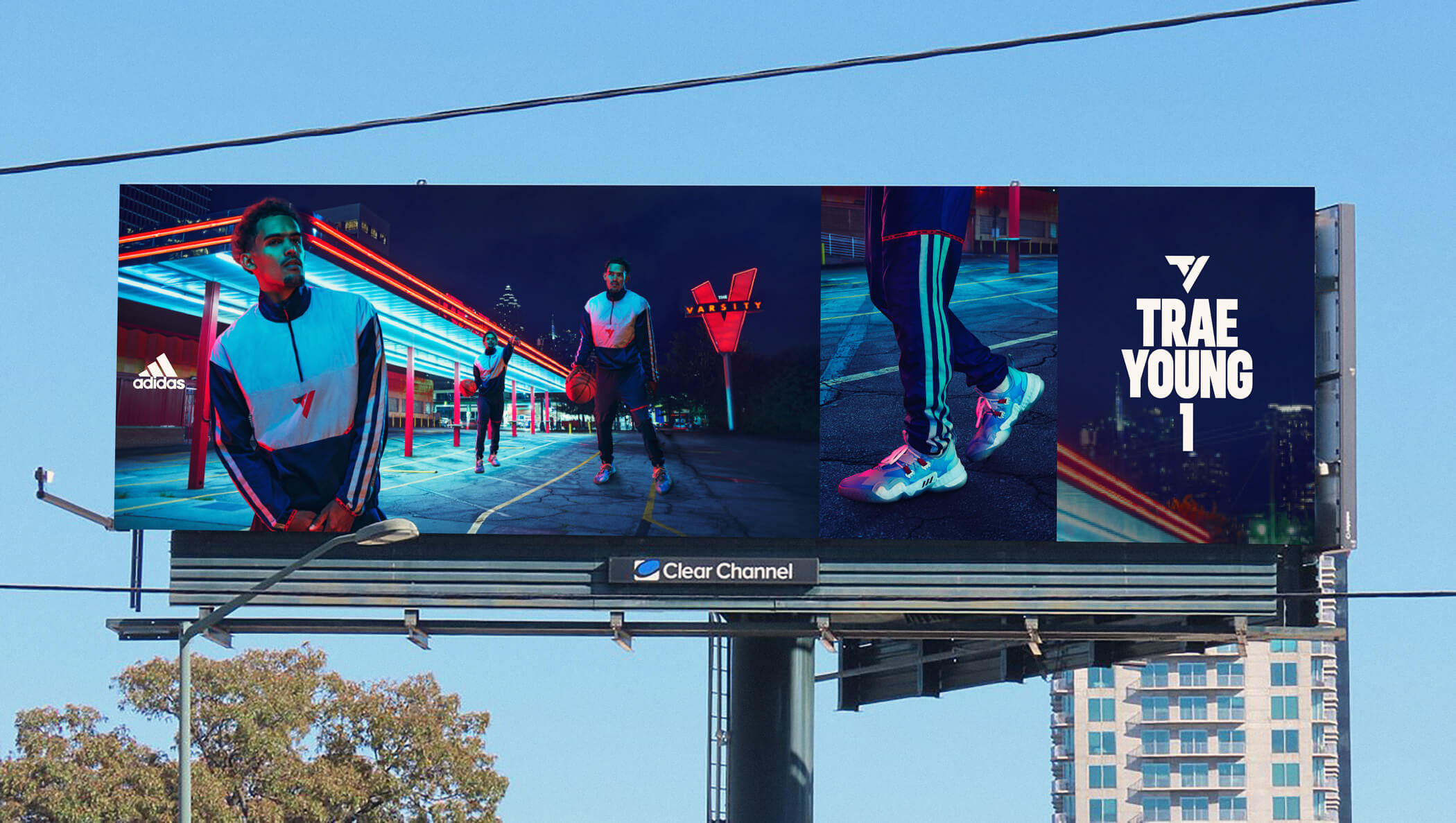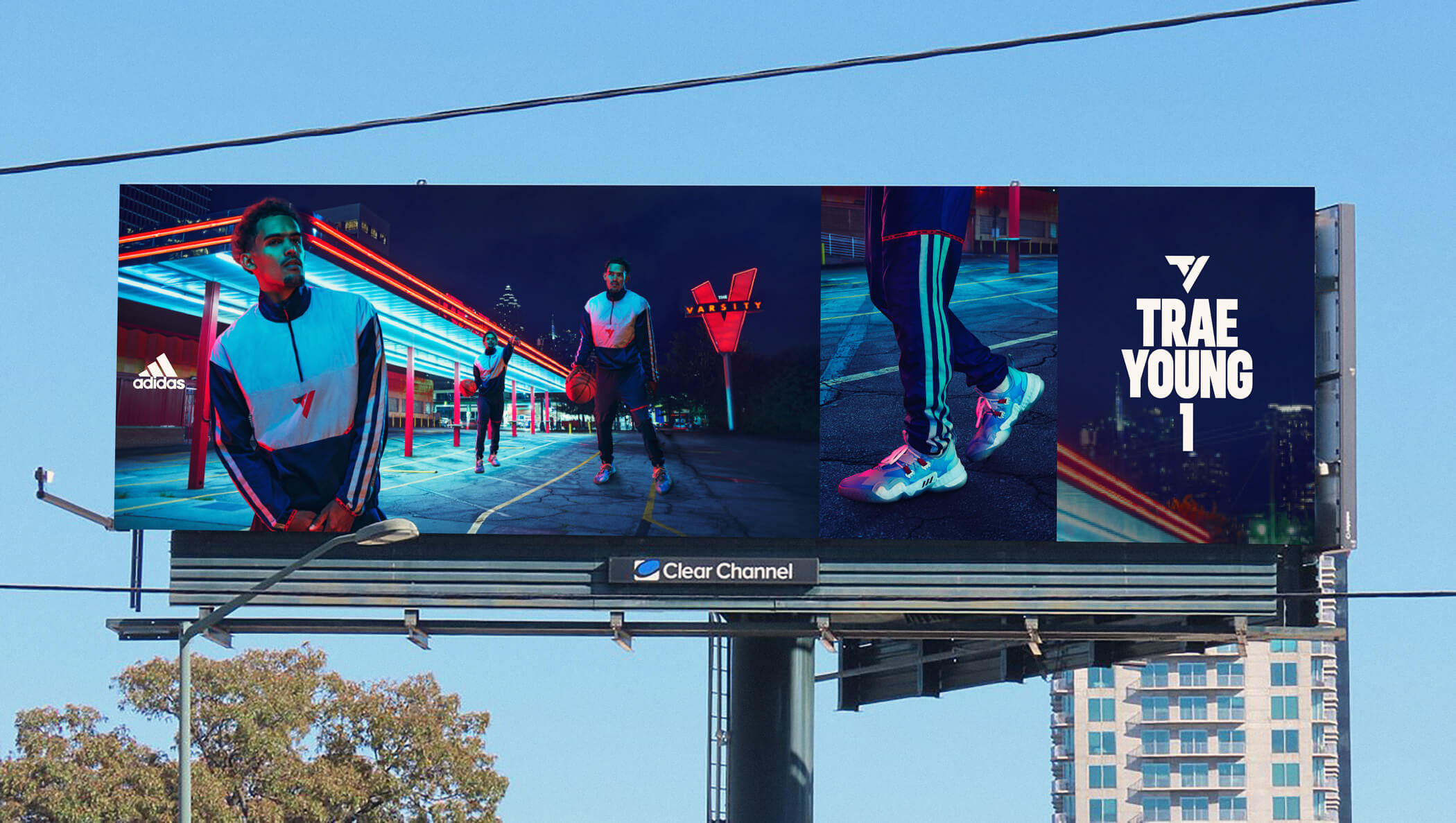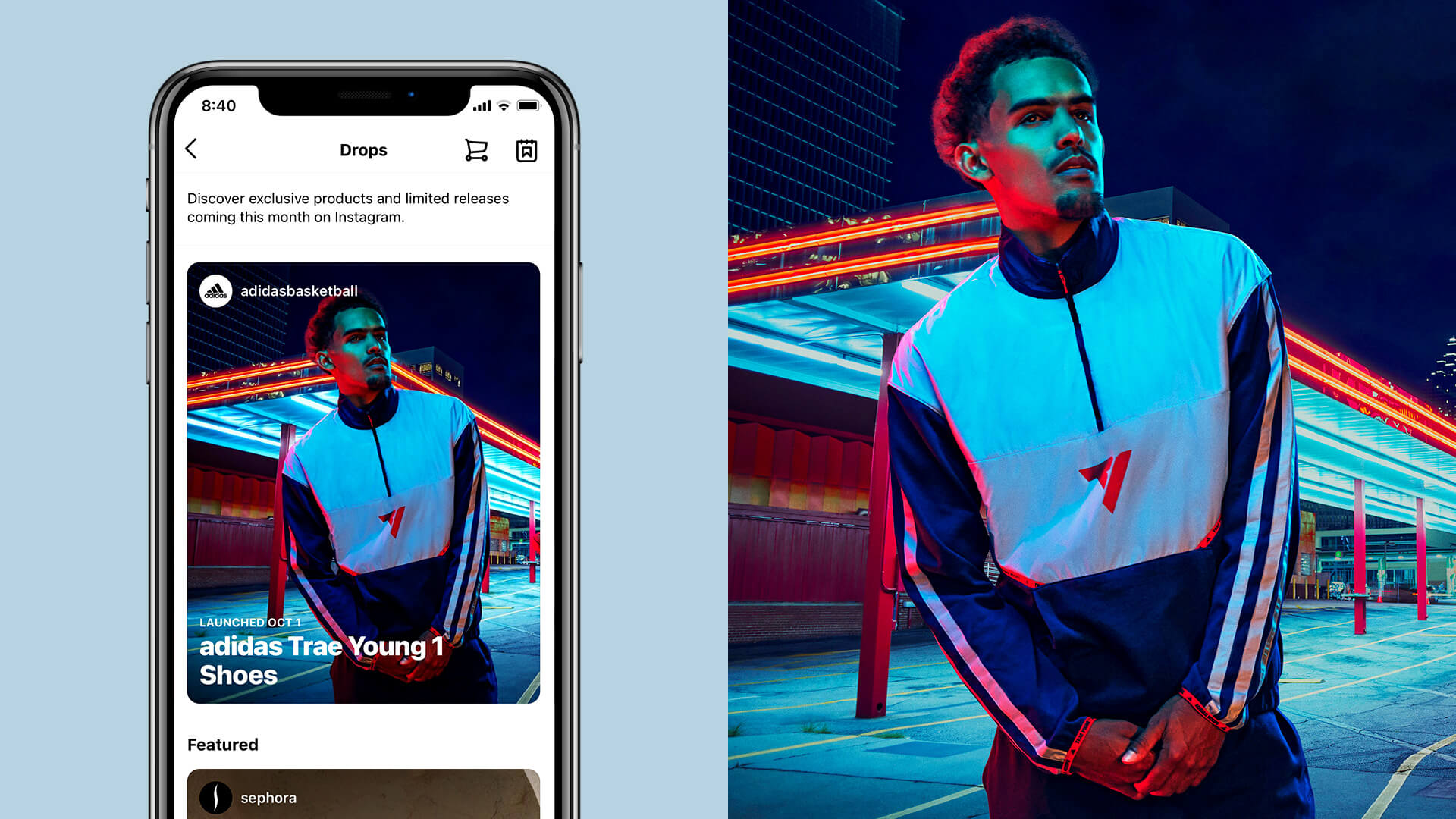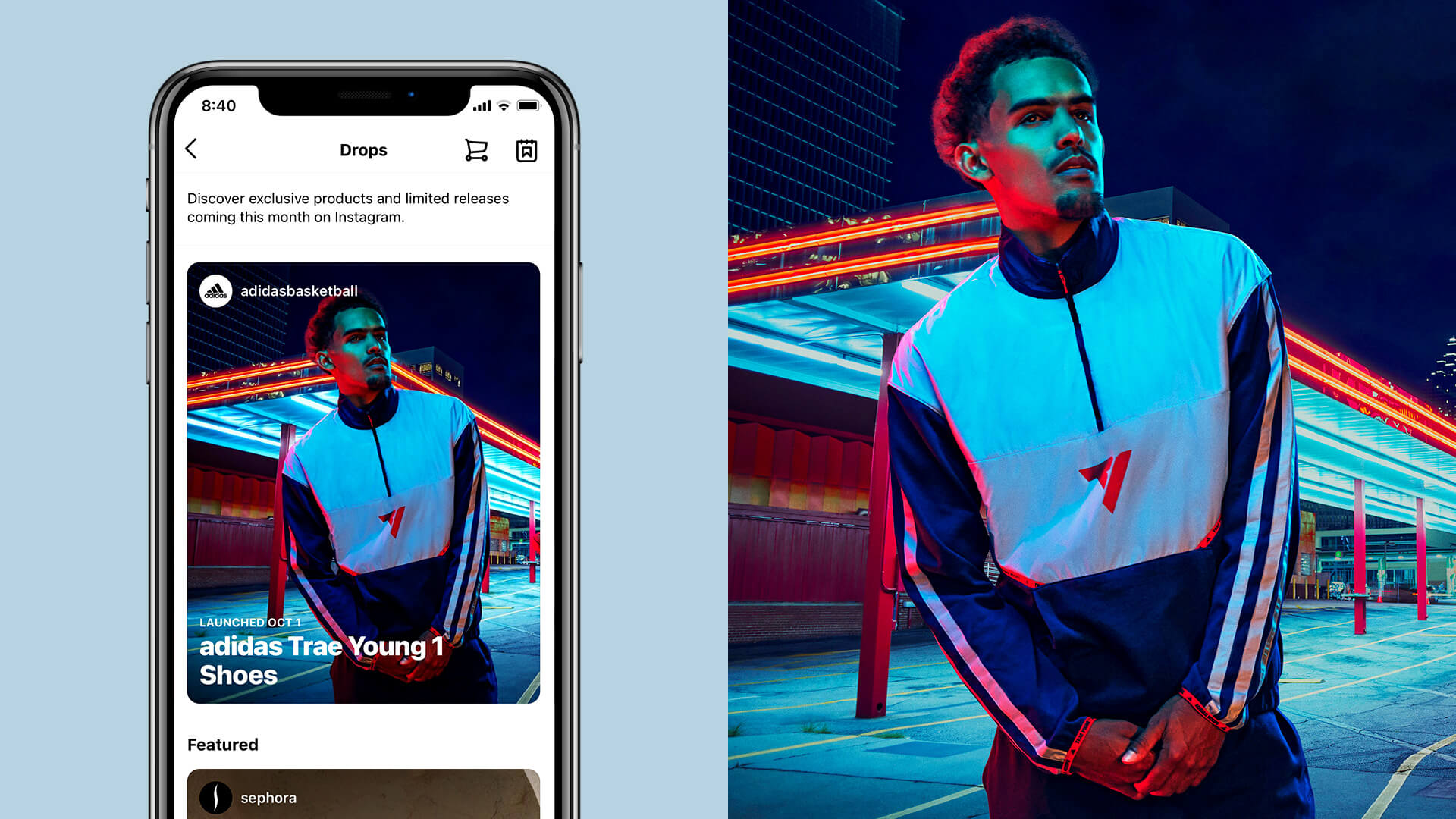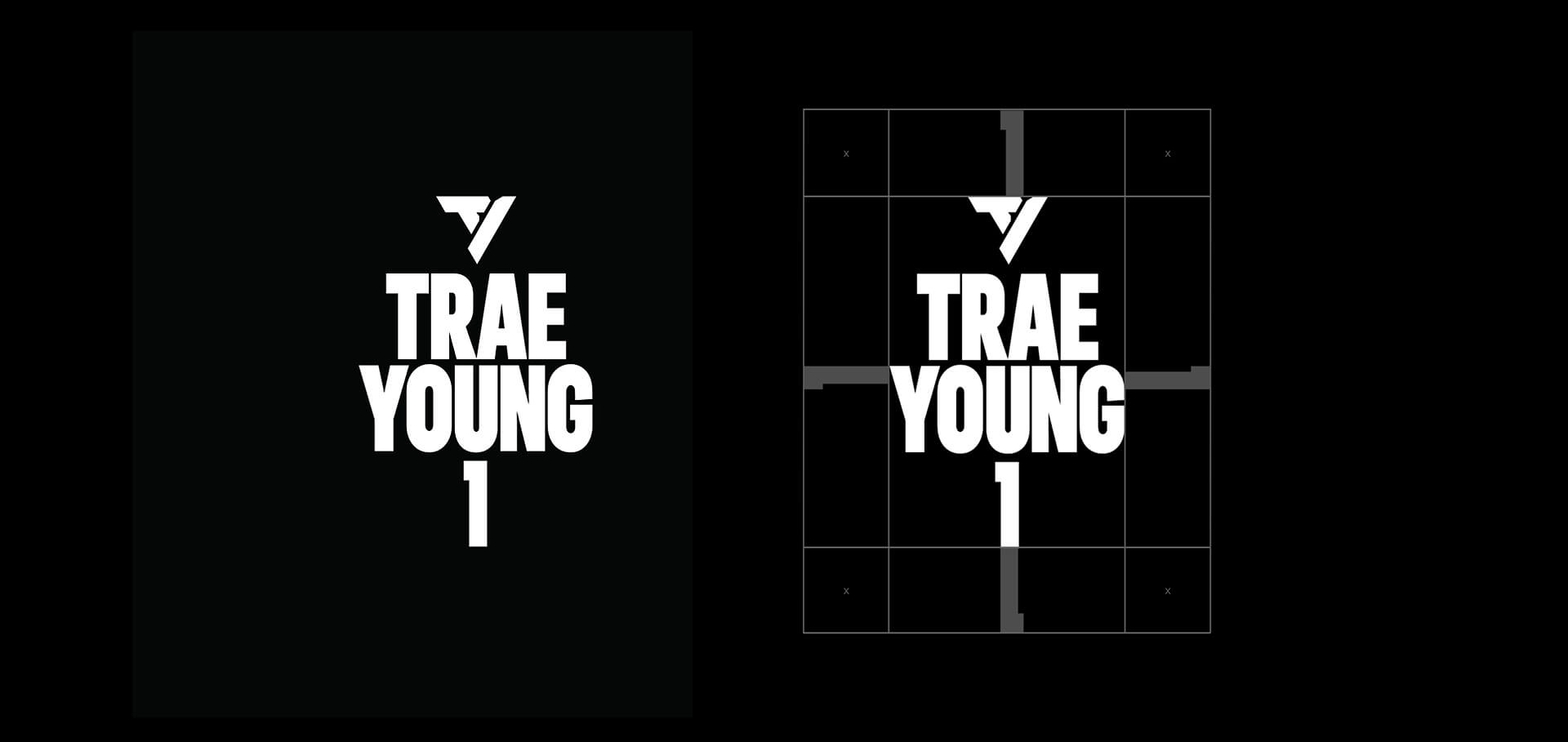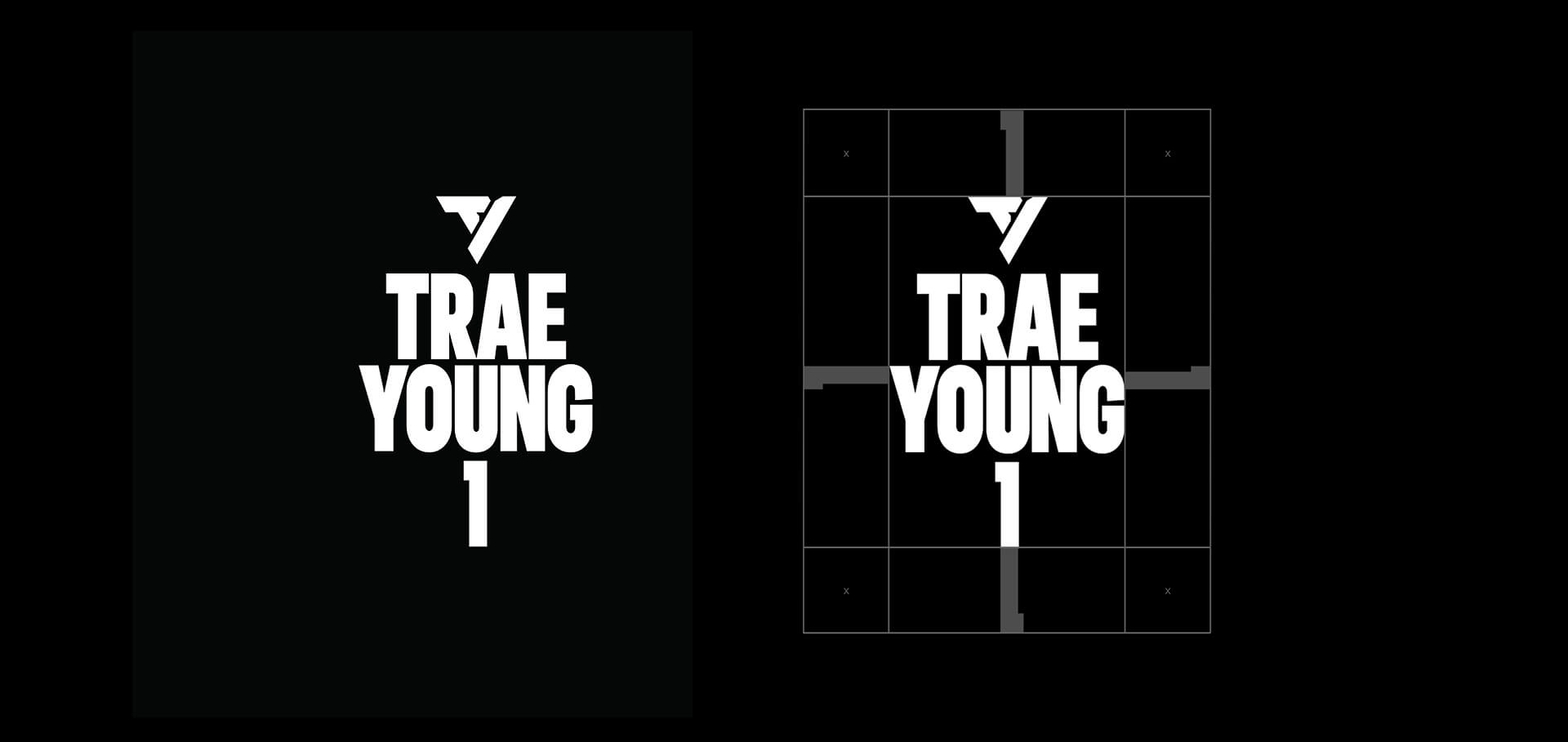 Supplemental Photography
_________
Additional content captured on set for supplemental use in digital, social and PR outlets announcing new colorways.
Shot by Shaun Mendiola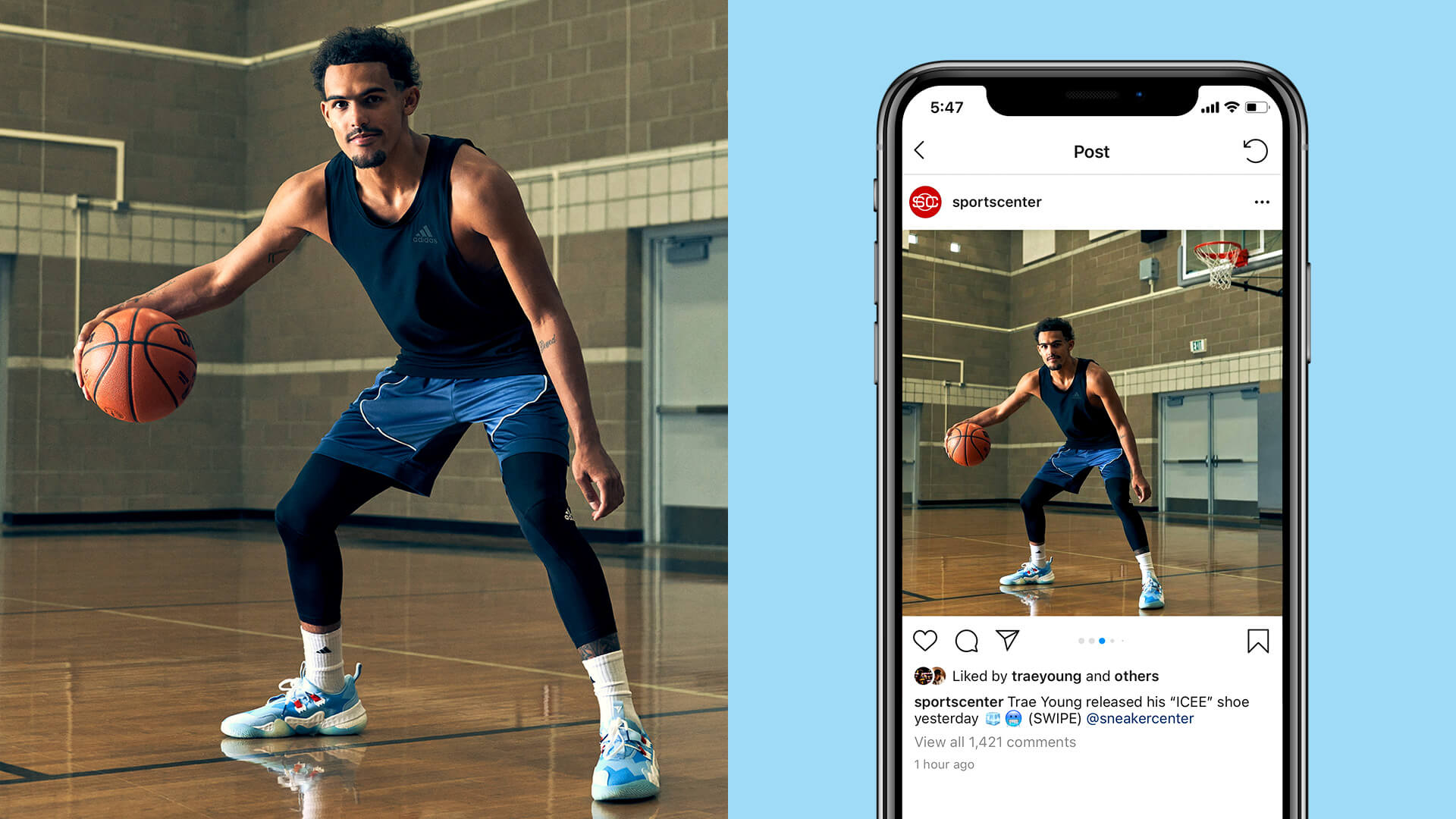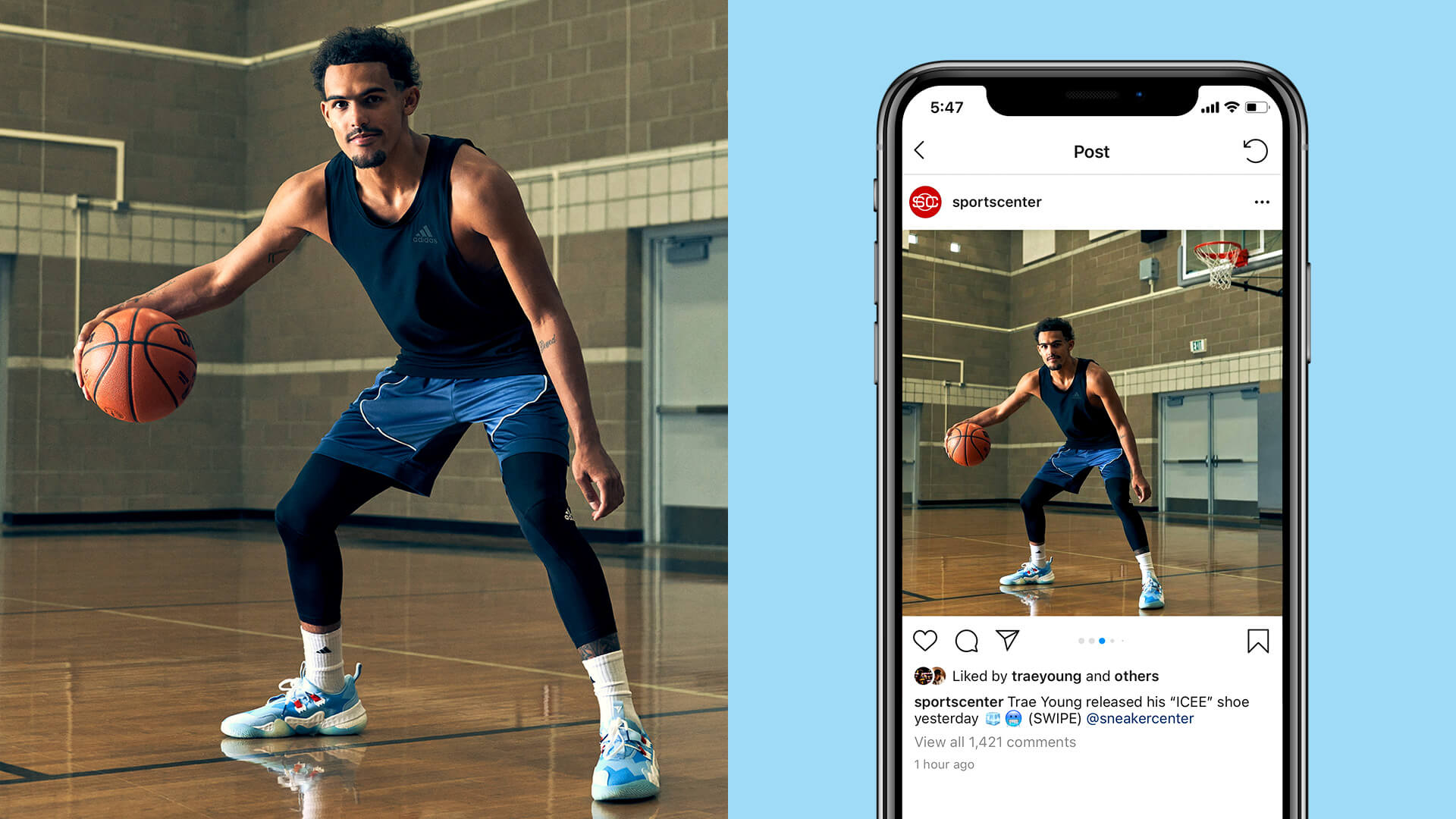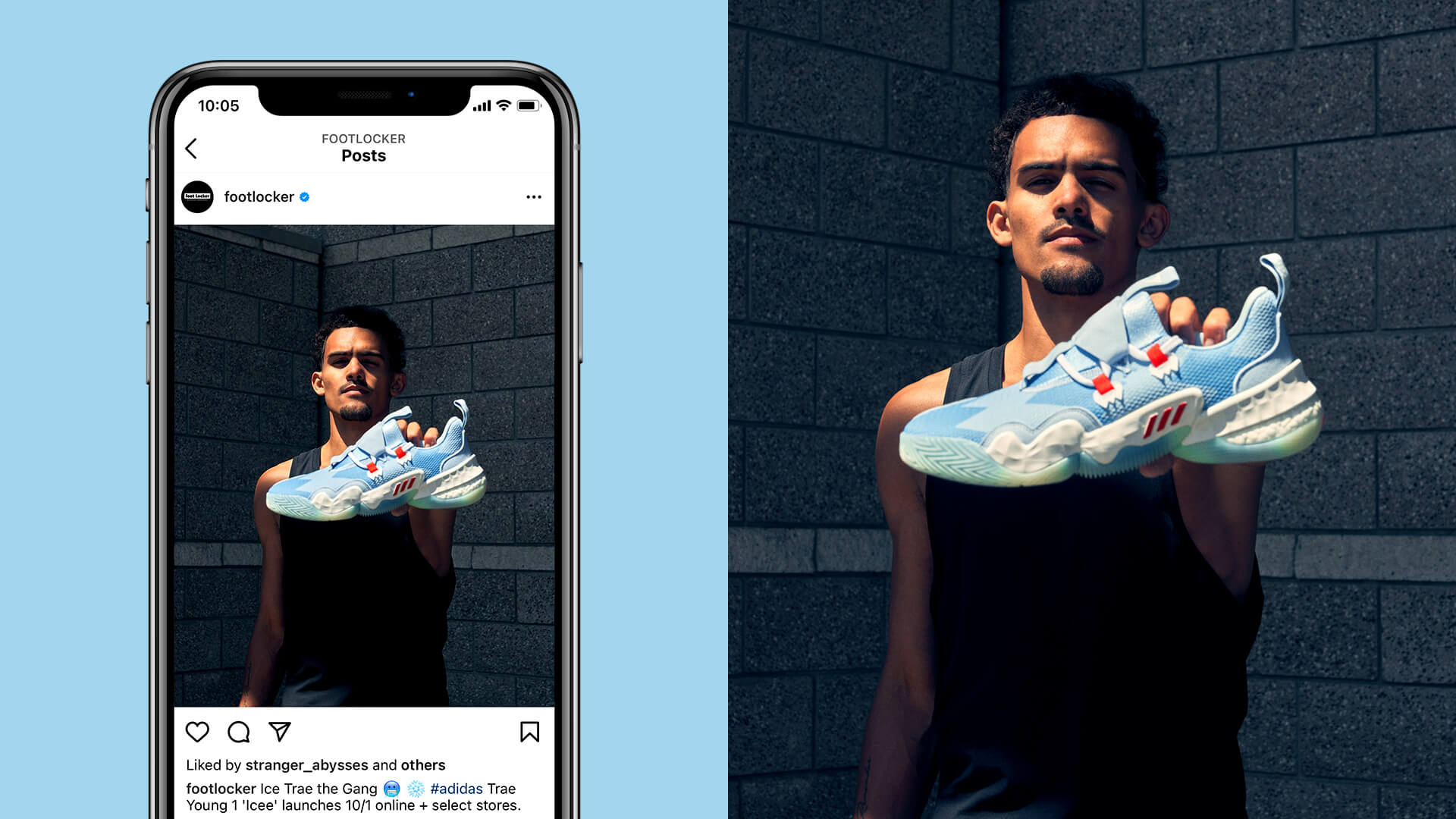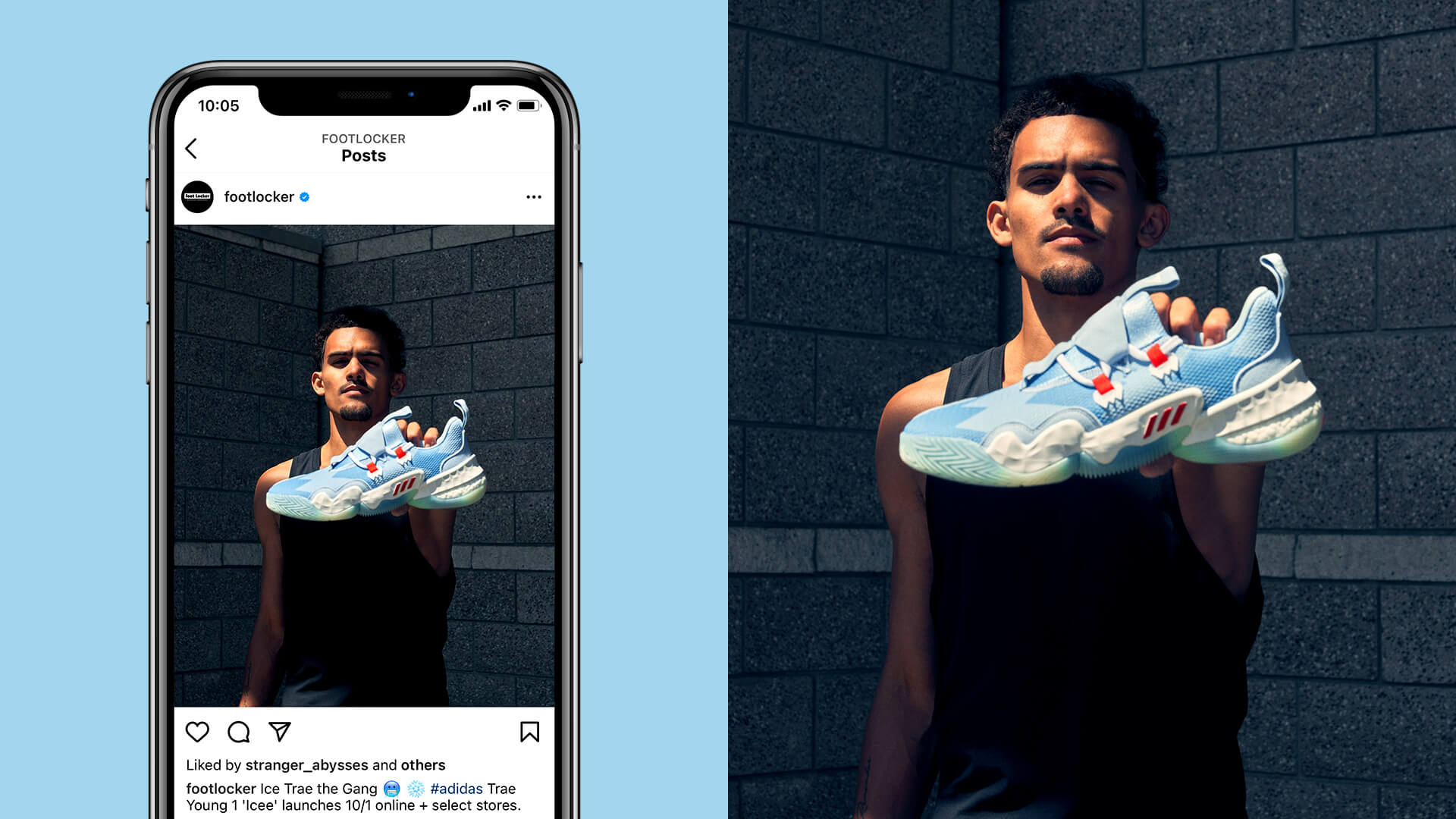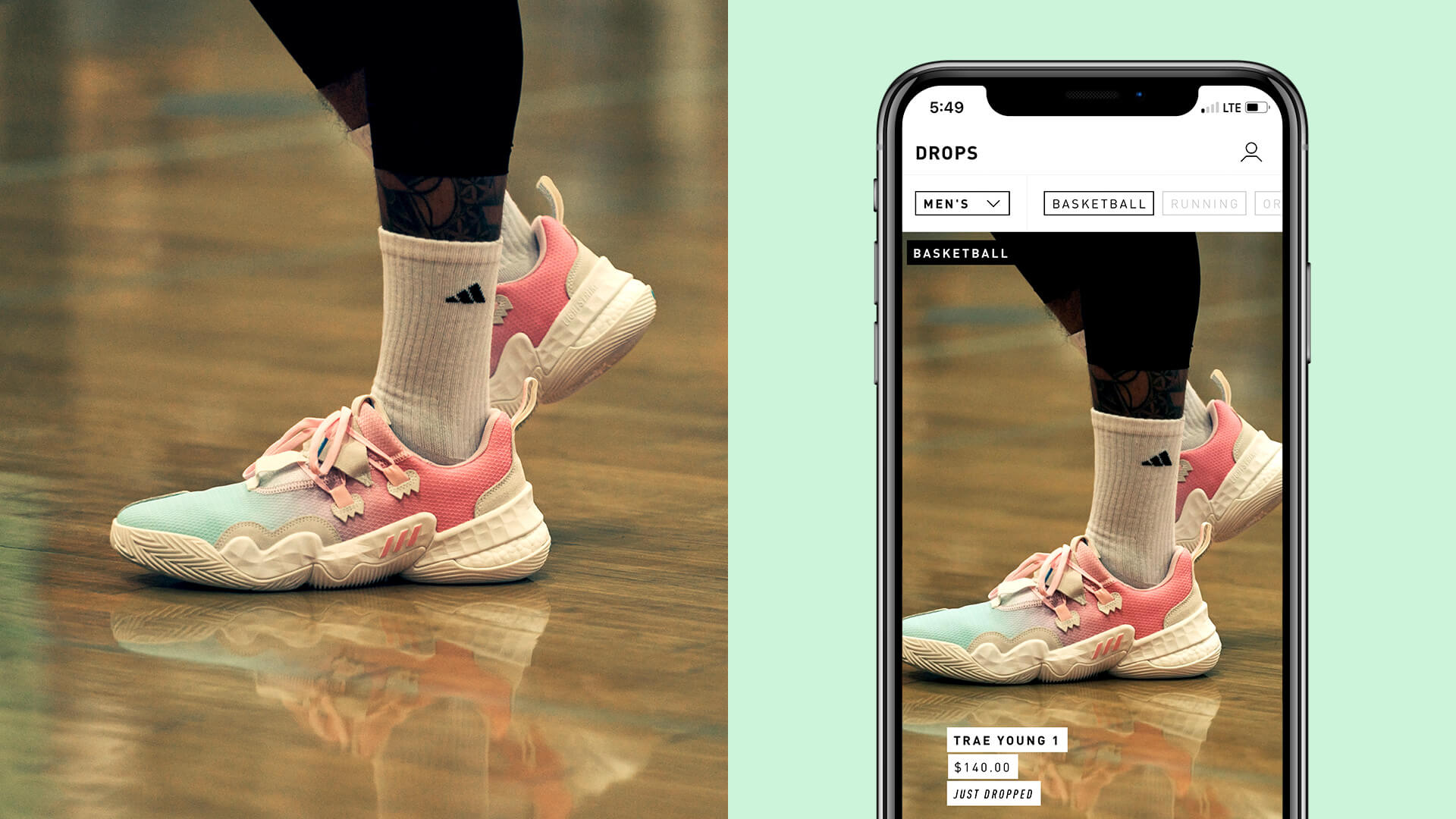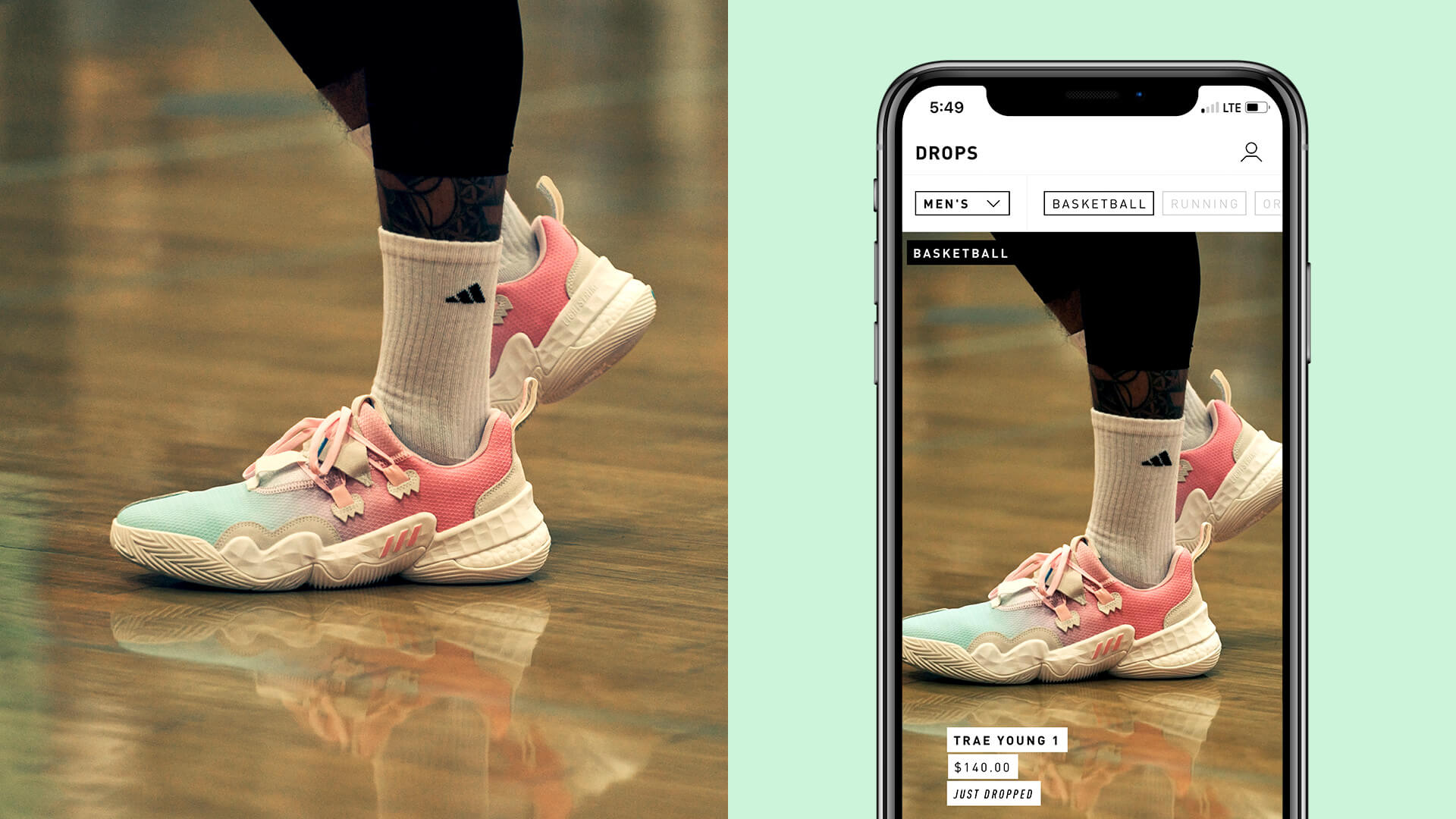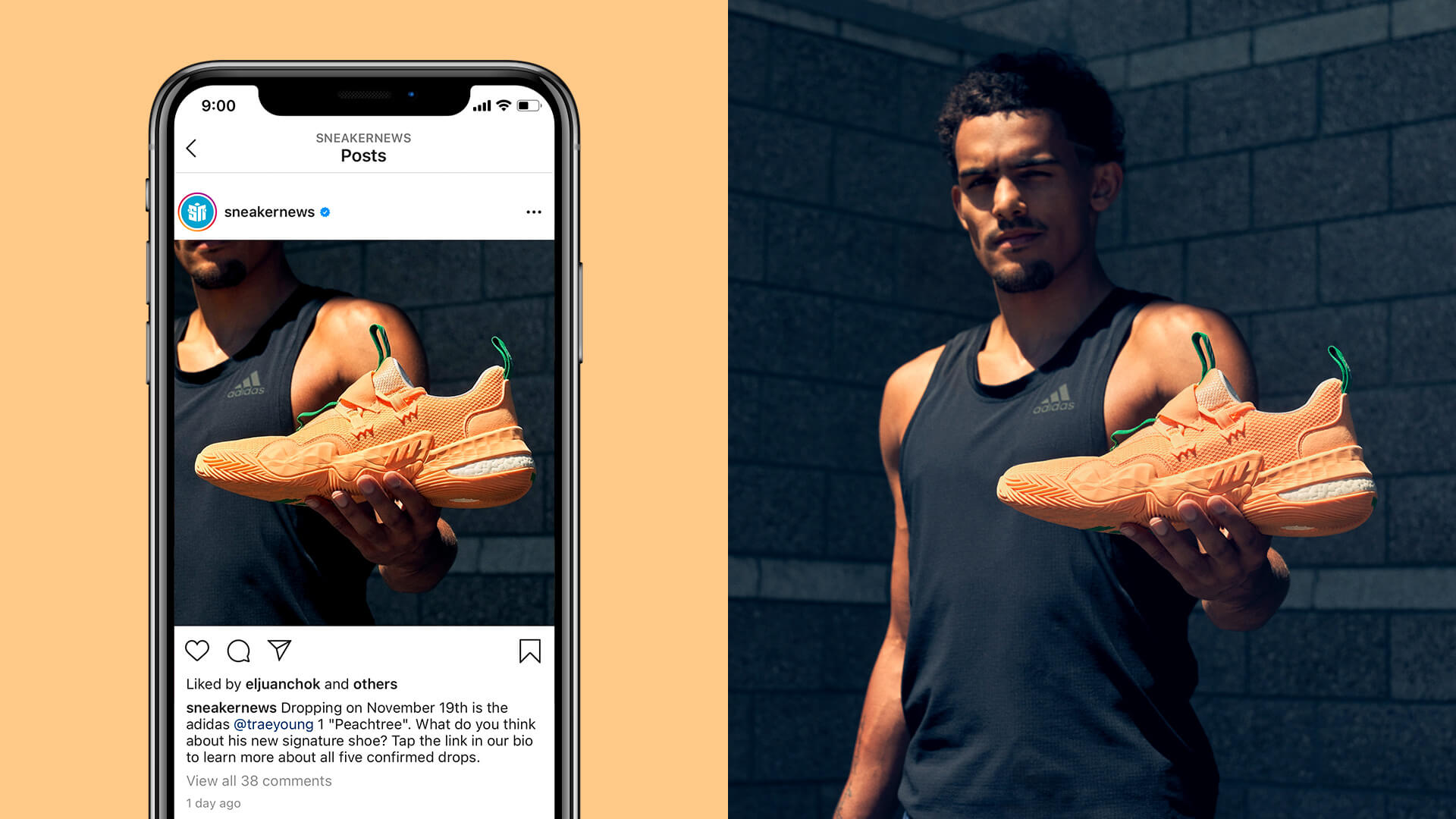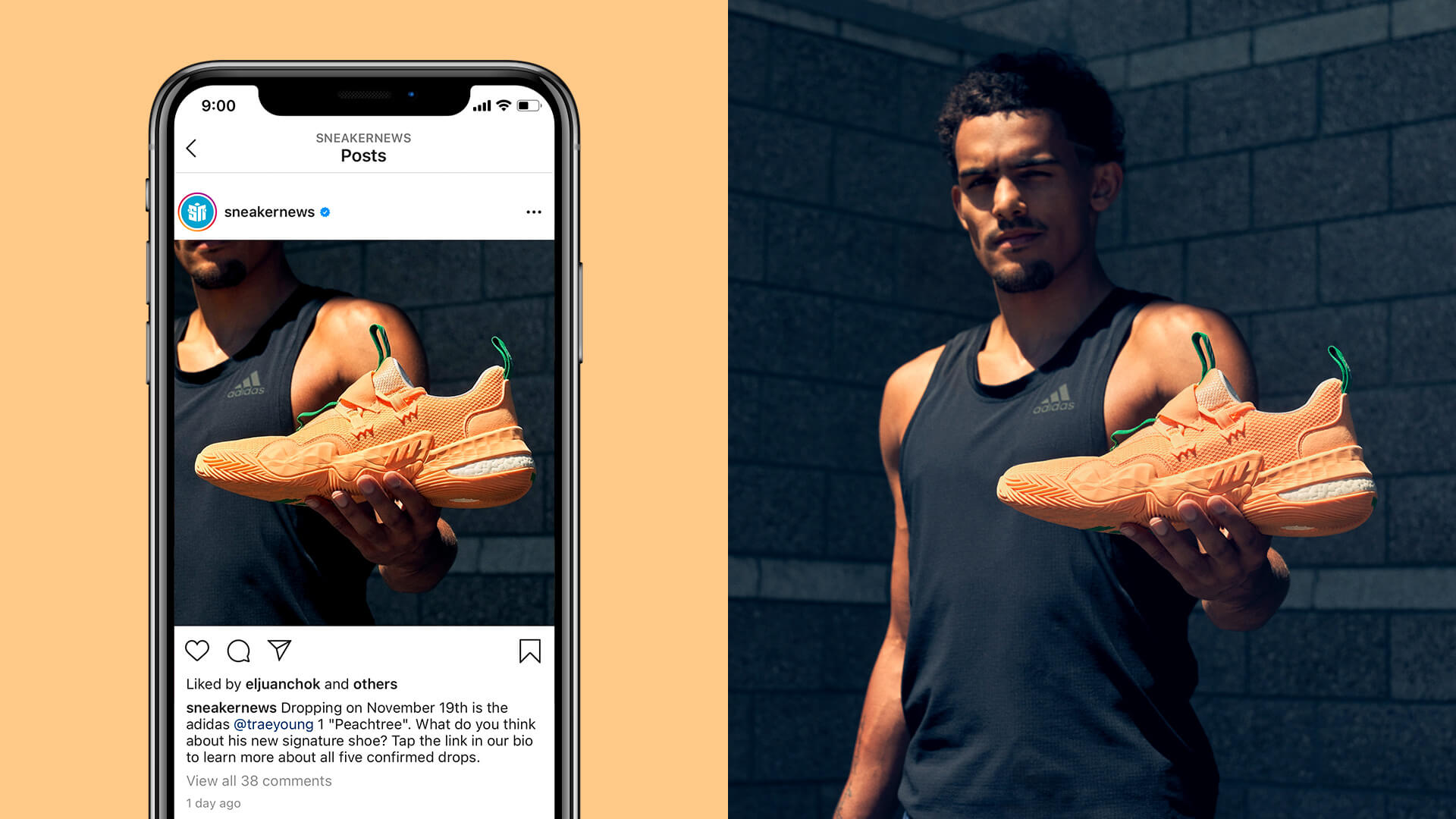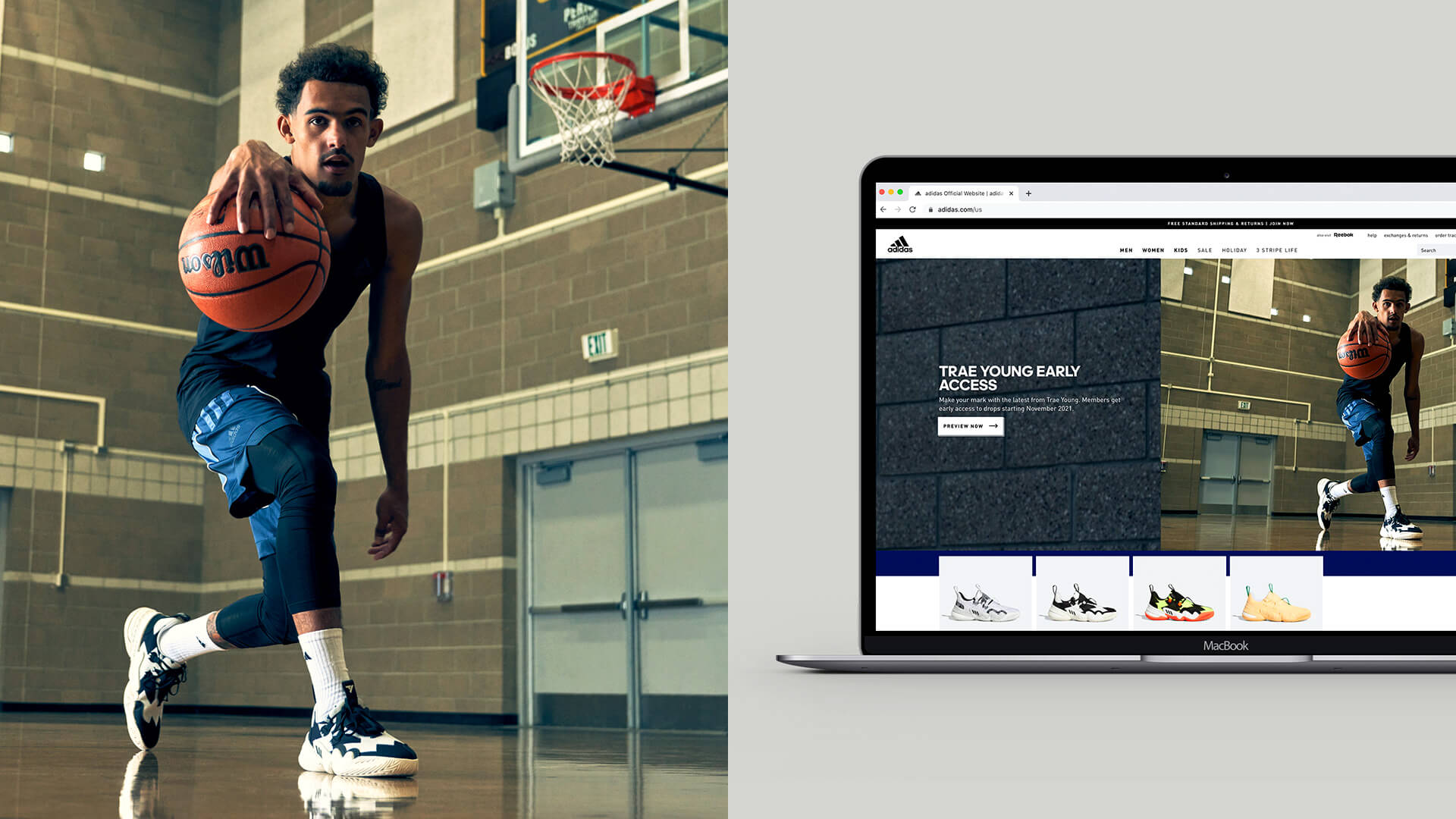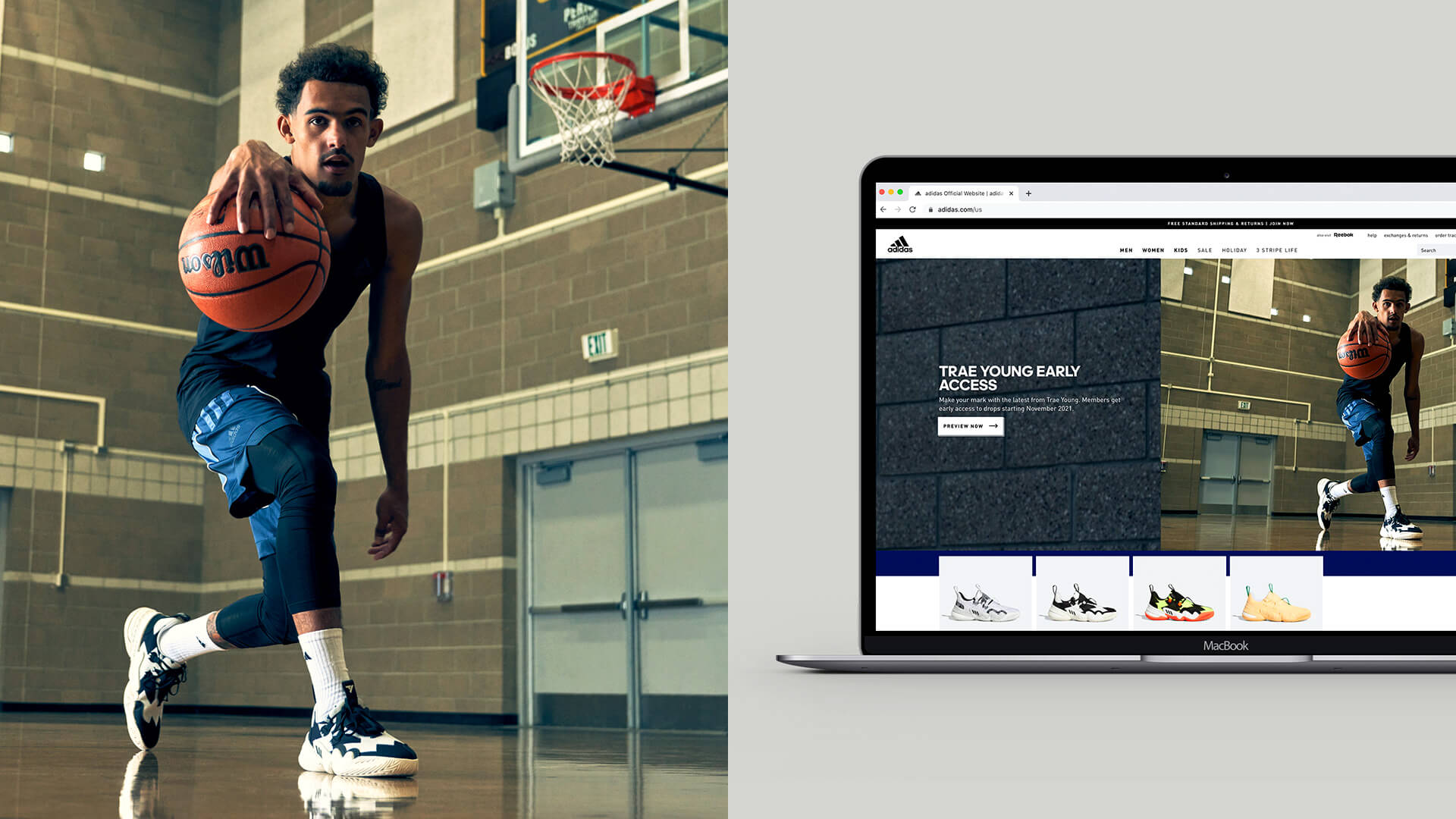 Ice The Internet
_________
With one of the most highly anticipated signature shoe launches in recent history, sneakerheads couldn't wait to see the Trae Young 1 hit the digital shelves. Leaning into his 'Ice Trae' persona, Trae found ways to stay relevant all off-season, generating widespread icy cold hype, with the help of some influential friends.