 Disney Playmation
_________
Playmation is a high-tech play system that puts kids at the center of their favorite Disney stories. This new platform of toys will span across multiple Disney properties for years to come. The first iteration features Marvel's Avengers, with Star Wars to be released at some time next year. To launch the Playmation brand - Disney's first foray into the category, we created a campaign that illustrates the magic that can happen when you step into the world of your imagination. 
Client: Disney          Role: Design          Agency: TBWA/Chiat/Day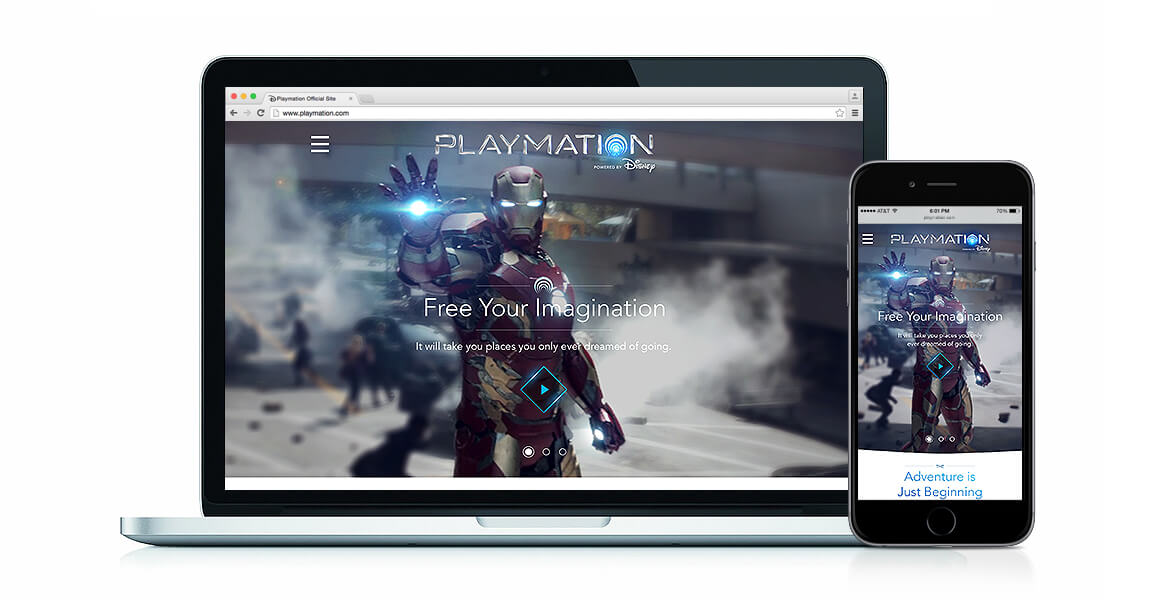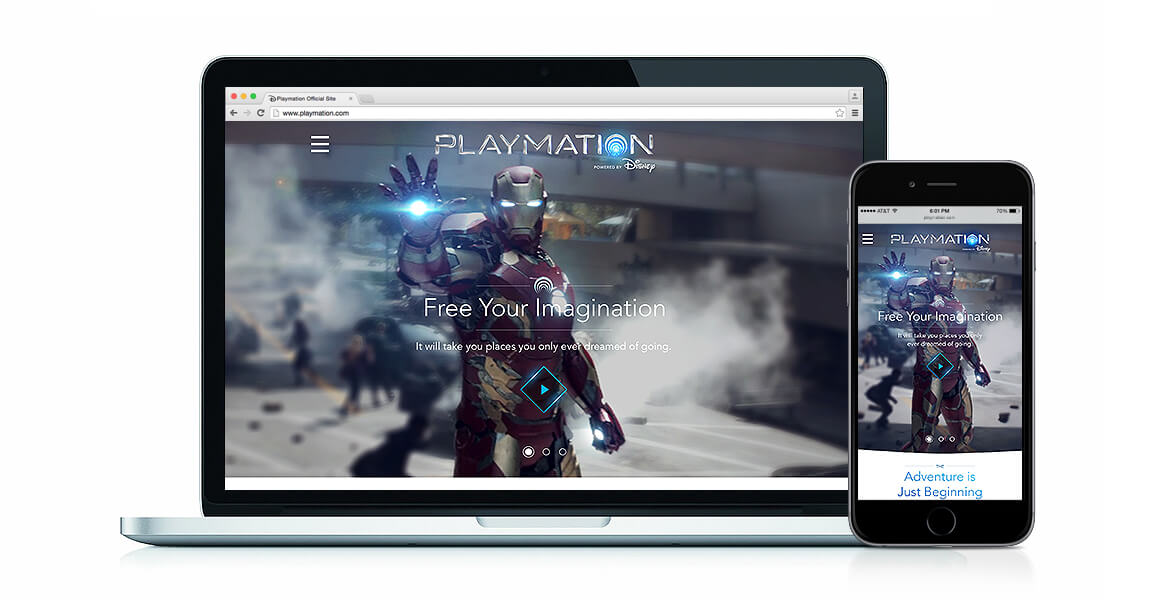 Playmation Website
_________
To drive awareness and further explain the platform, we launched Playmation.com. This site is intended for parents to better understand the Playmation universe, and the product promise from a brand level. We launched a separate website for kids to drive pre-orders of the first iteration of Playmation Avengers, from a more in-depth narrative approach.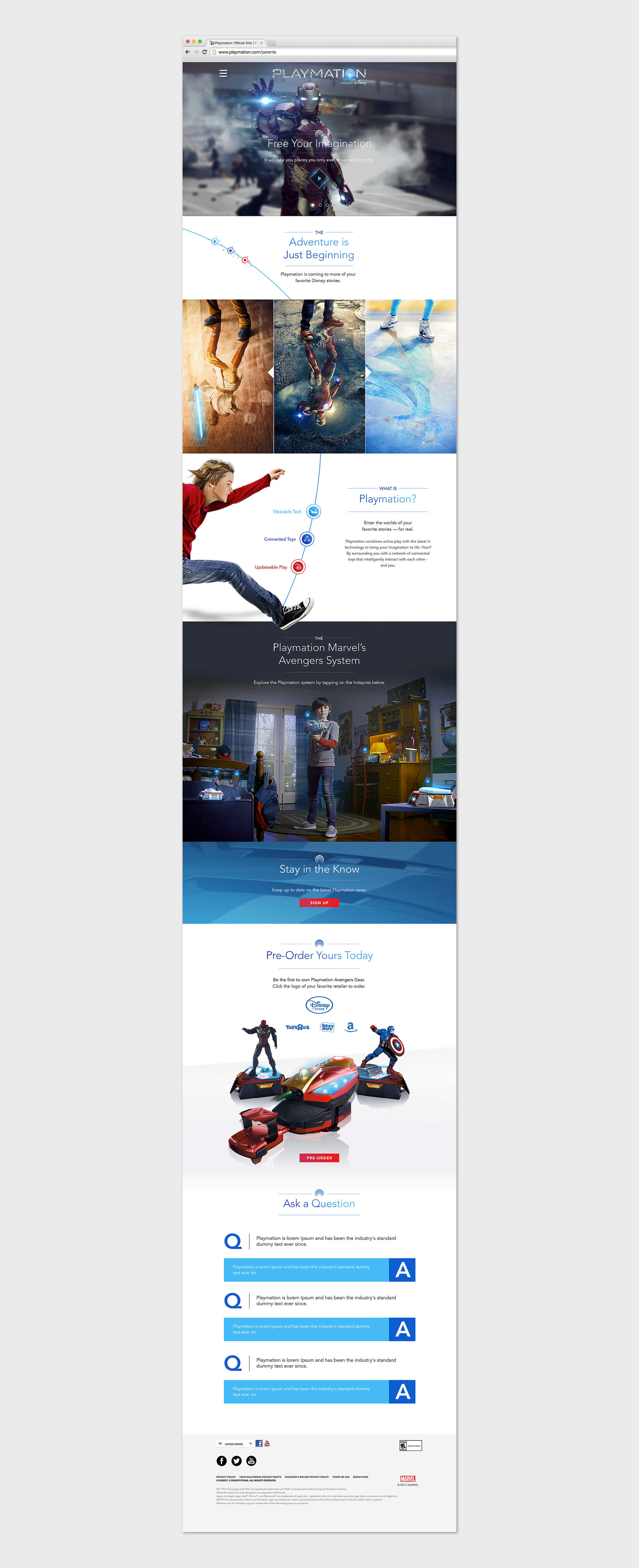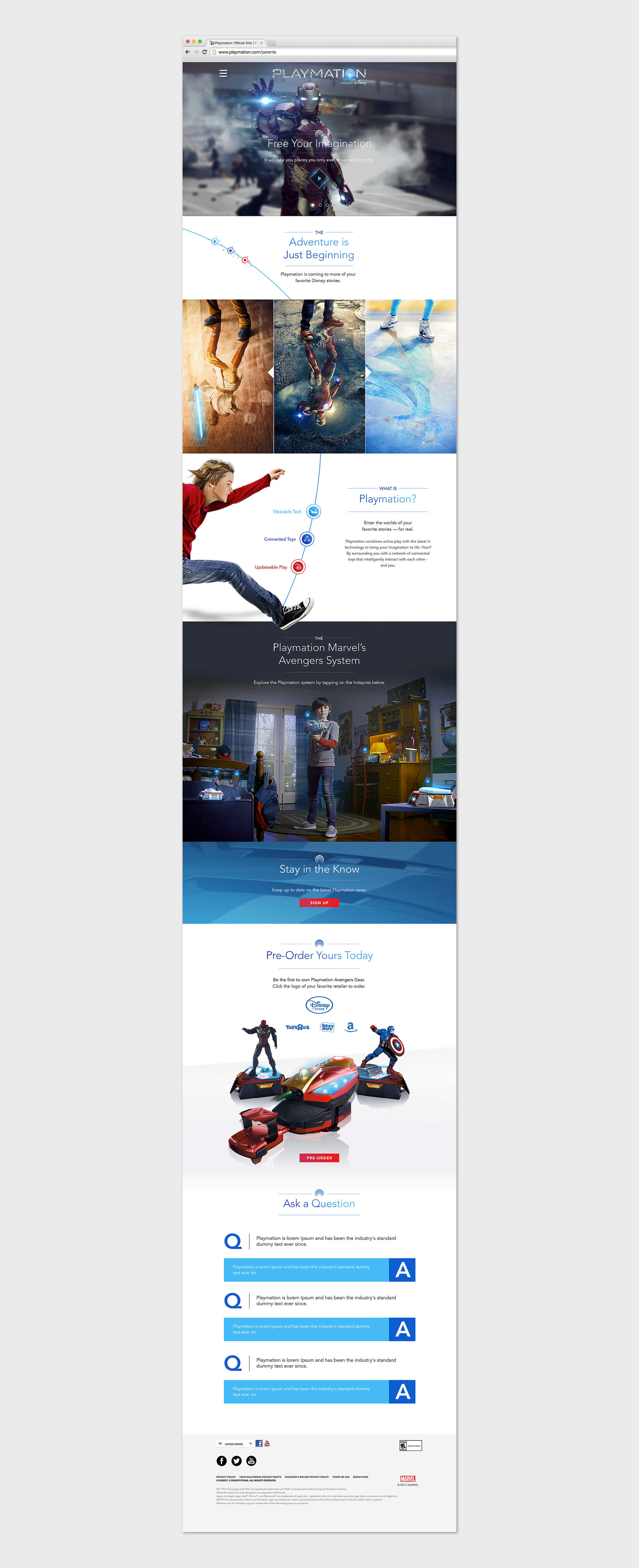 Playmation Key Visuals
_________
We have all imagined ourselves having the powers of our heroes. These "reflection" visuals embrace that idea and the magic of it's realization with Disney's Playmation. It was important to execute a visual concept that was versatile for future partnerships.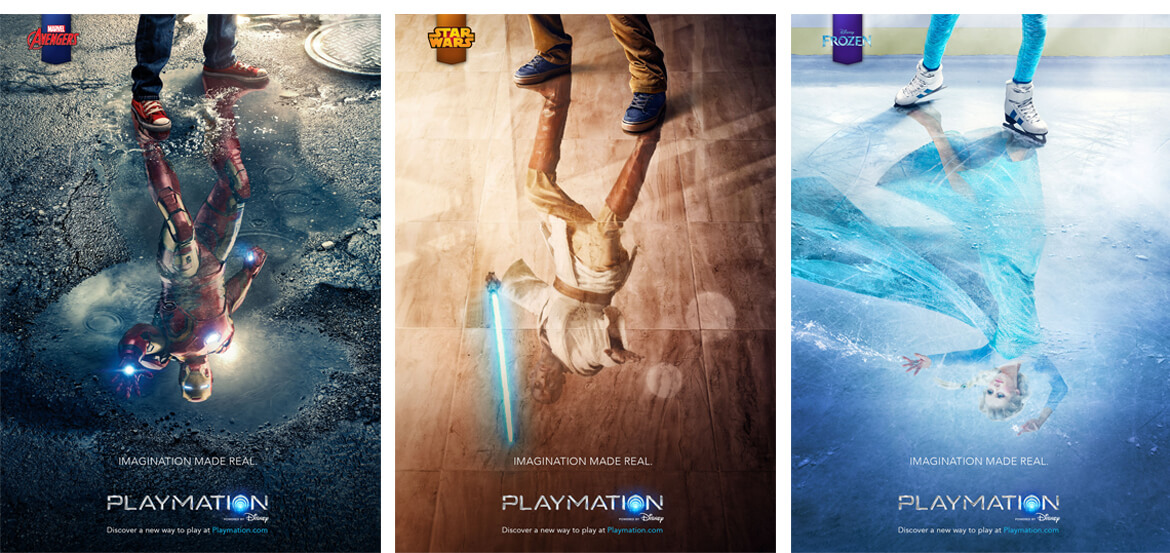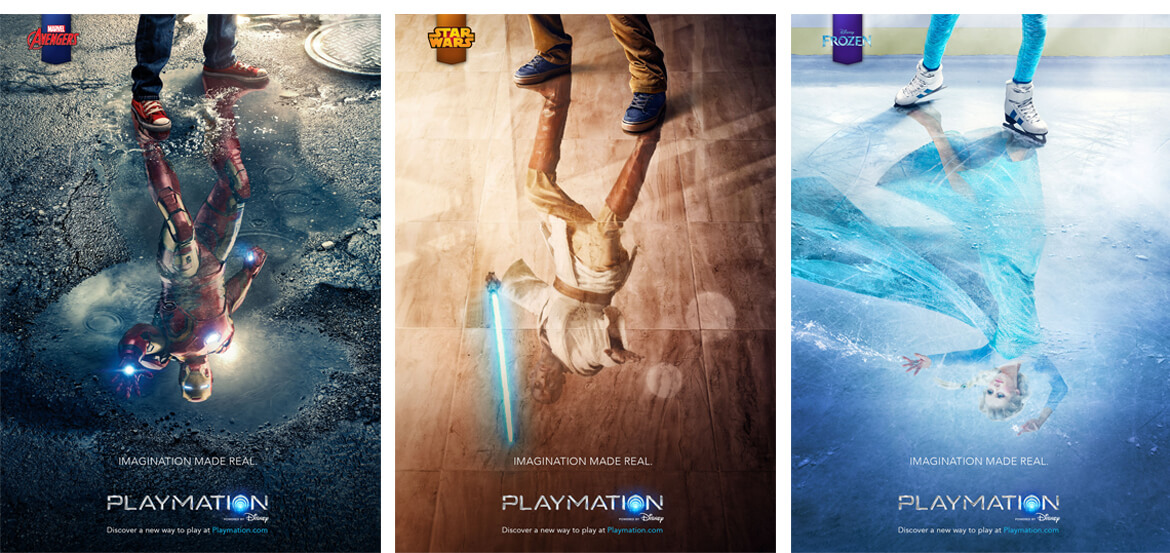 Original Comps
_________
We stuck closely to the comps during production to maintain the integrity of the visual concept.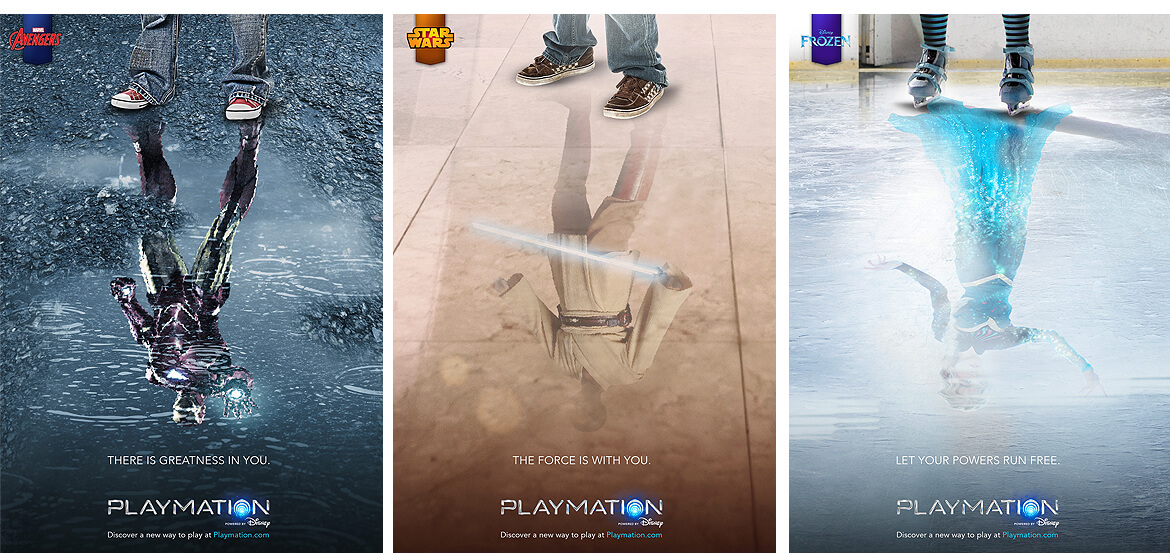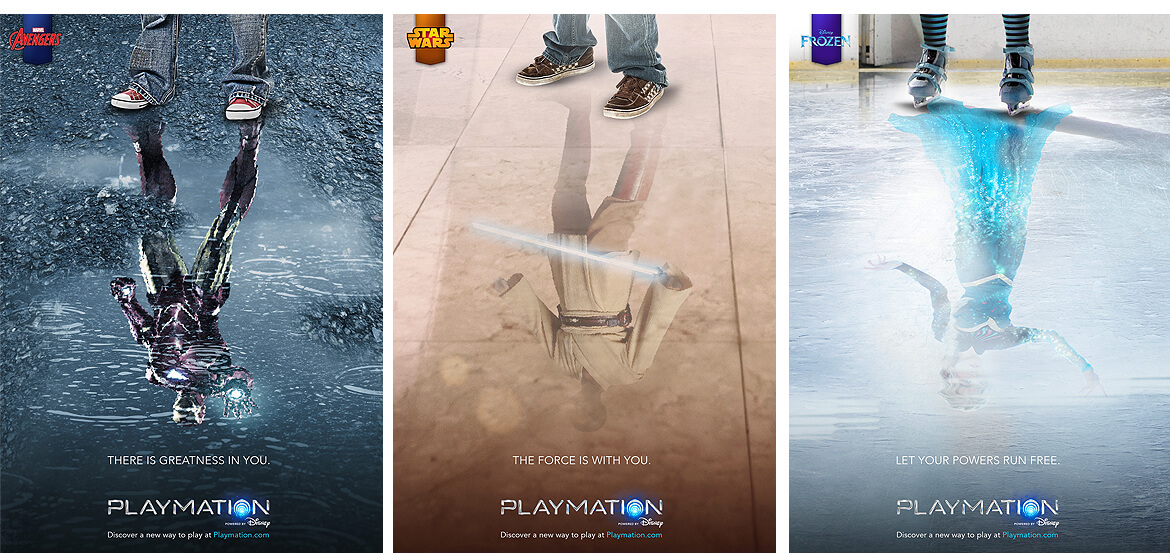 Early Stages
_________
Some thought provoking ideas that were interesting but not quite there yet.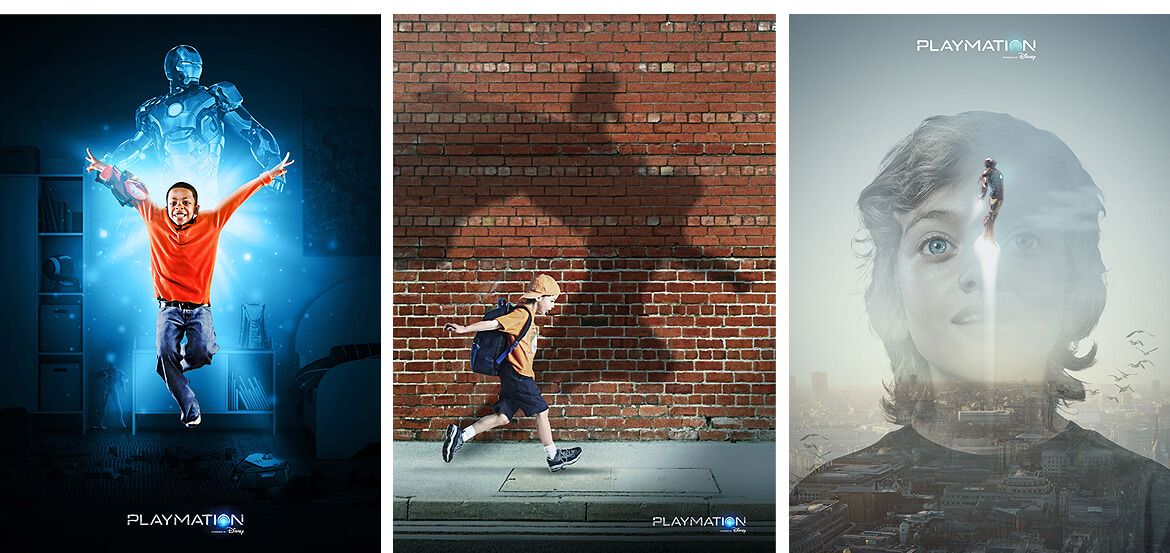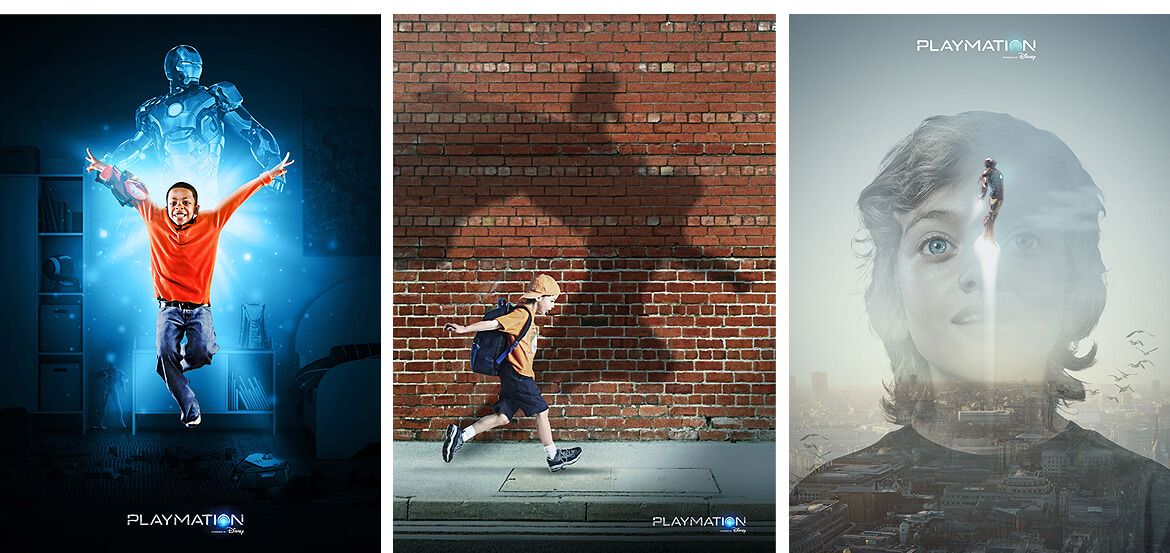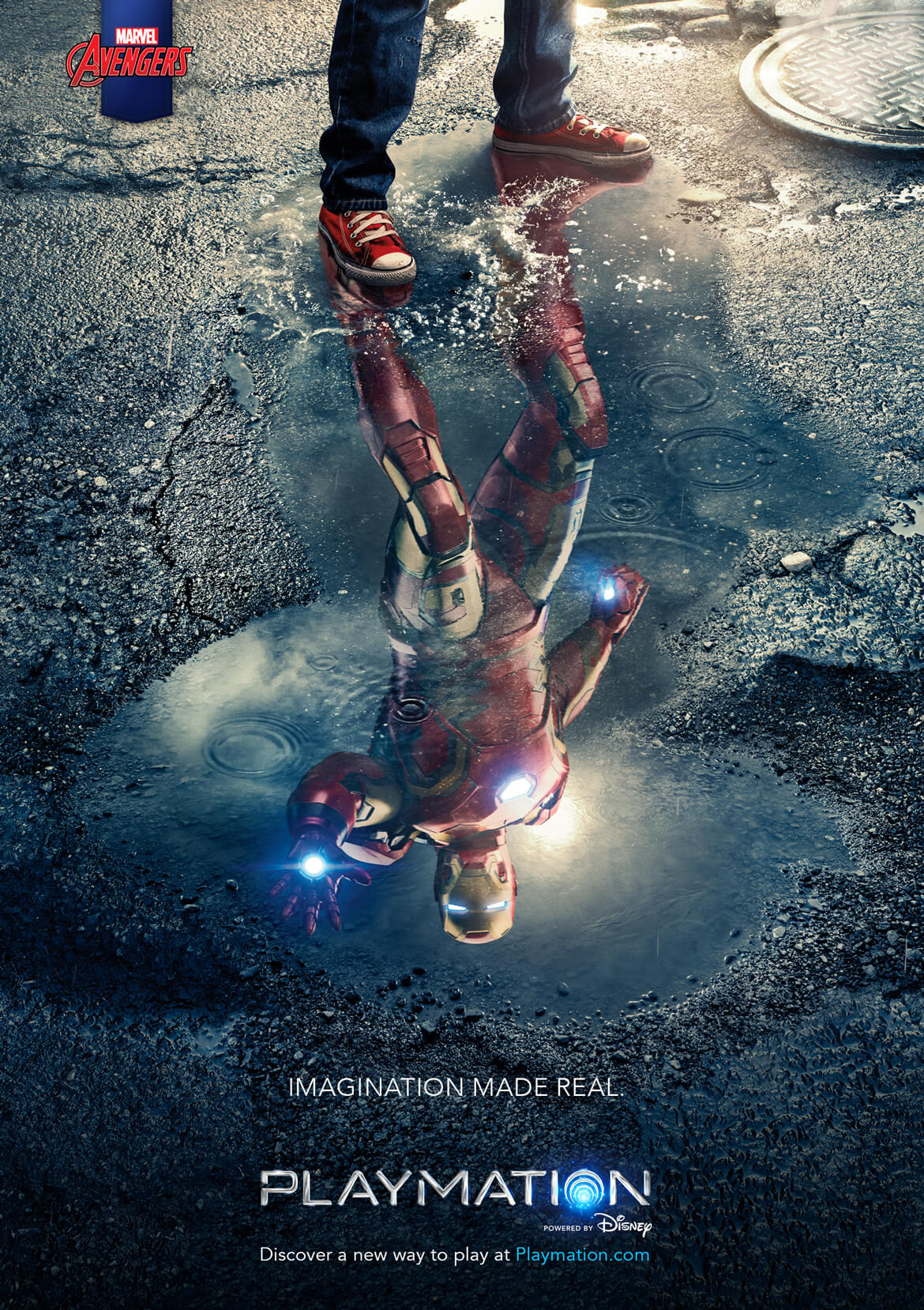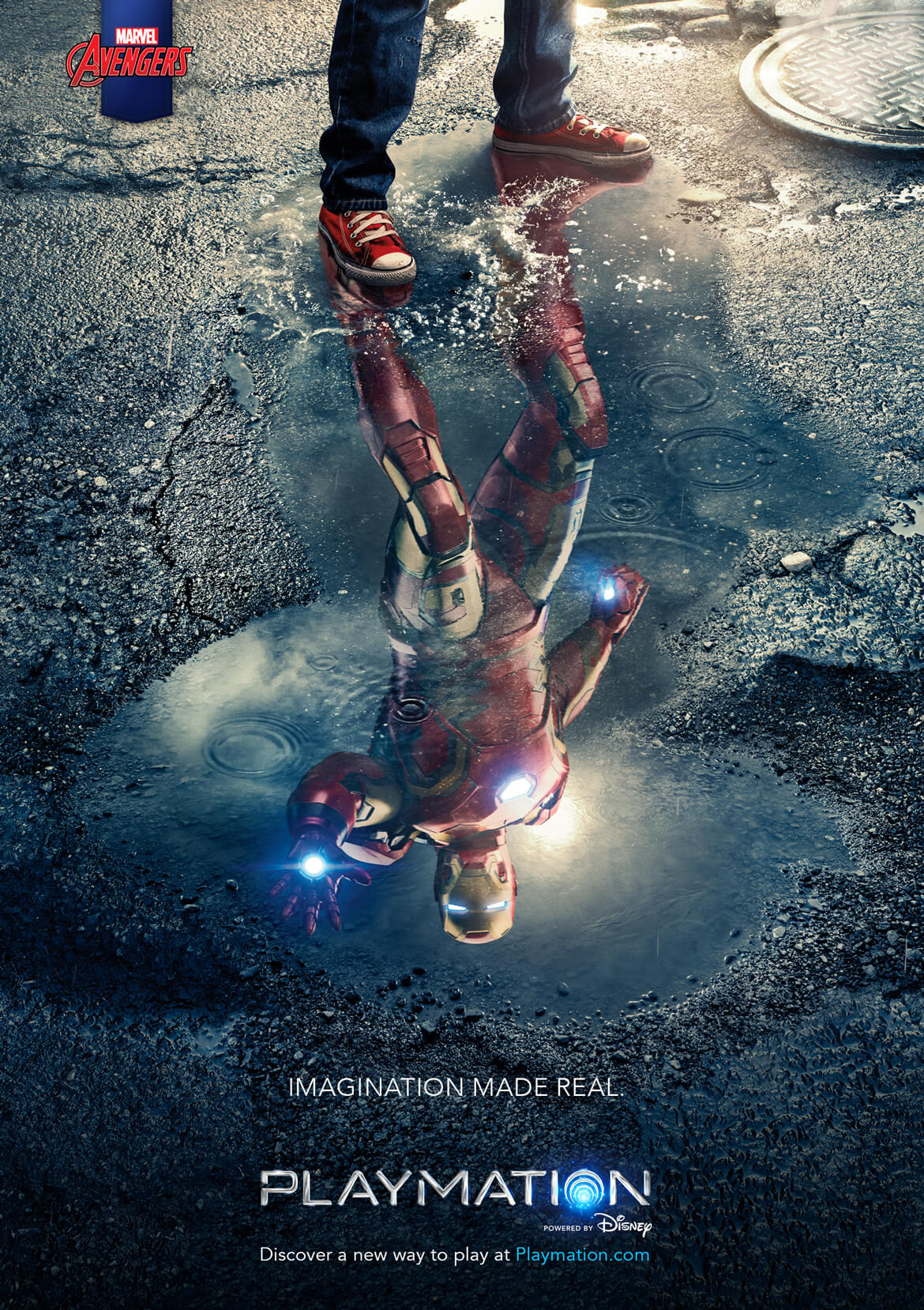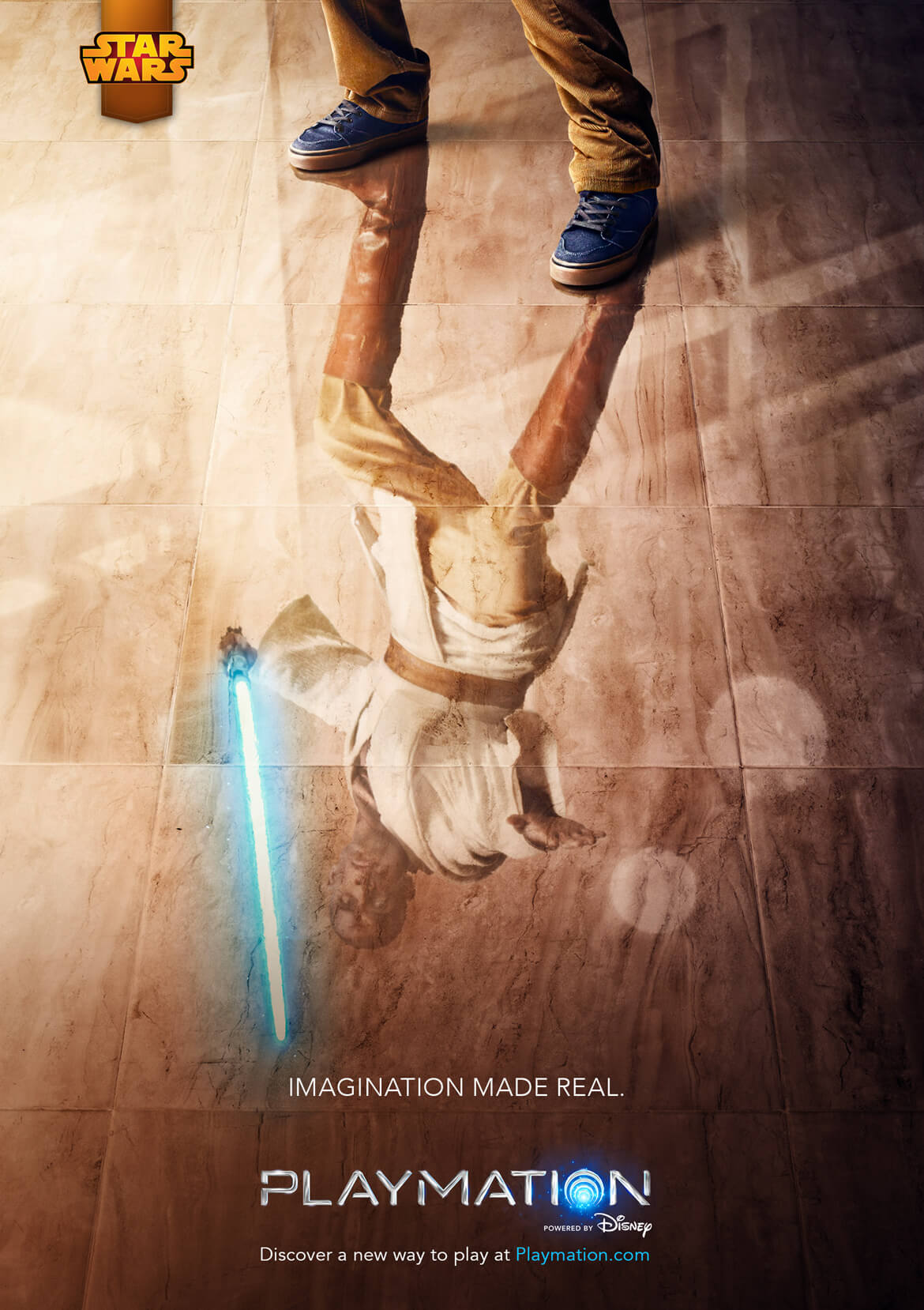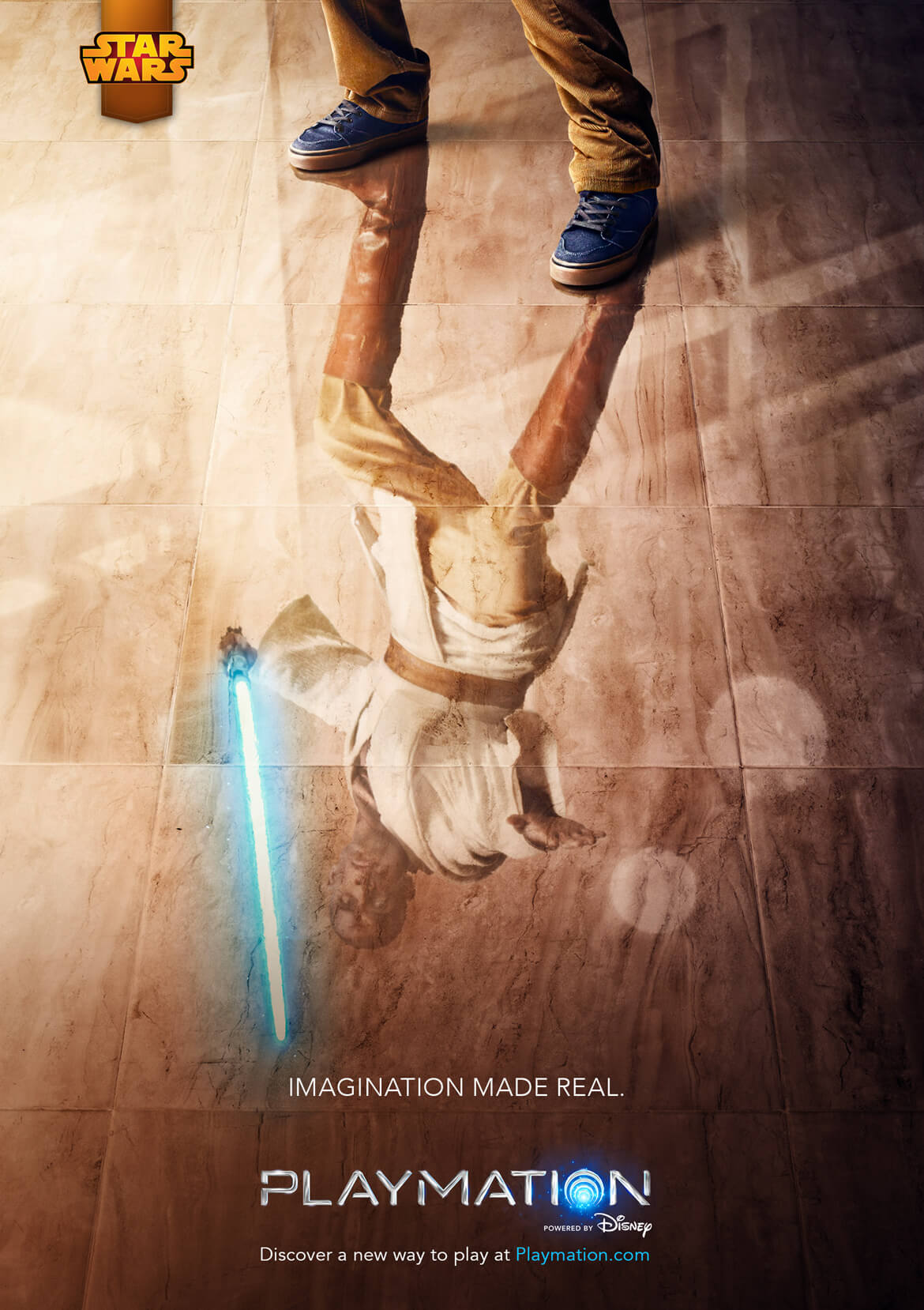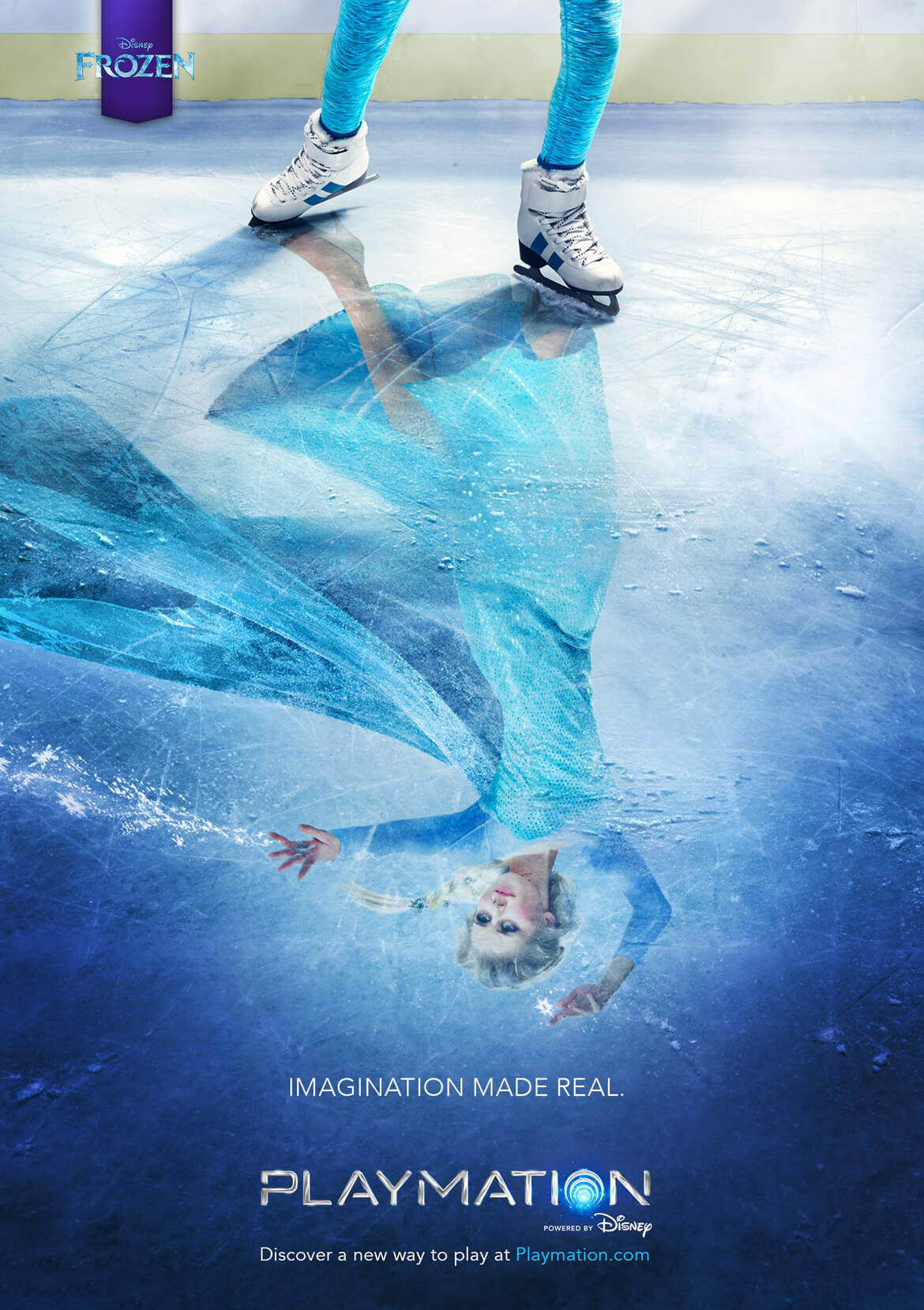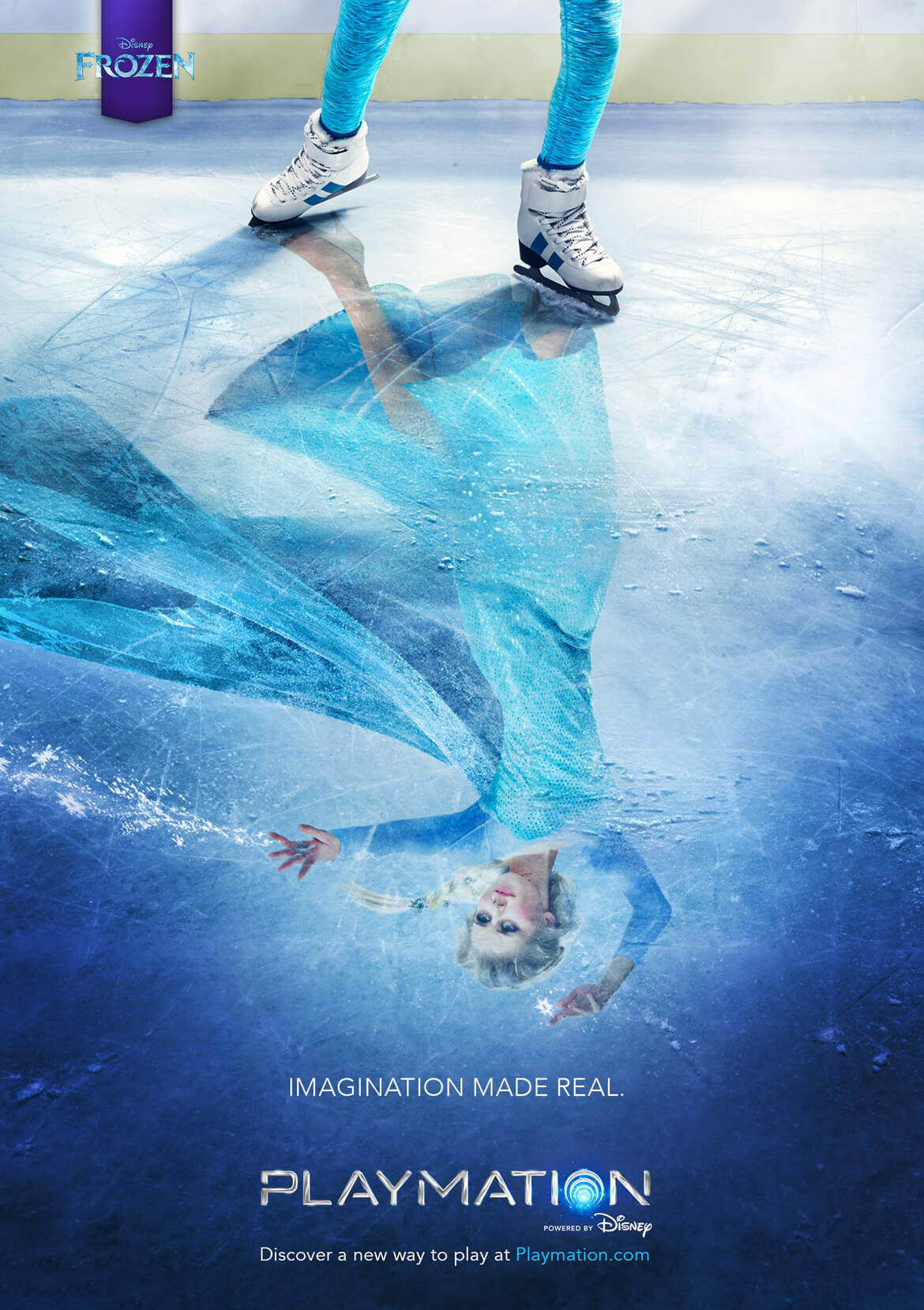 Playmation in the Press
_________
The launch of Playmation was well received and garnered a lot of press, from Good Morning America, to both the New York and LA Times, IGN, Mashable, The Verge, CNBC and Bloomberg News. The video has over 4 million views on YouTube, before the first wave of products even launched.