 Take a Taste
_________
#Takeataste is based on the insight that Coke Zero Sugar is so good it's worth taking and protecting.  To launch the idea for March Madness, we tapped a dynamic duo of real friends and hoops aficionados (from the hit show DAVE on FX) to debate the "best ever" protectors and takers in NCAA college basketball history — all while battling over possession of a single can of Coke Zero Sugar, with some cameos from some of the best evers along the way.
Directed by Guy Shelmerdine, Edited with Cartel
Created with Ben Bliss, Shelby Lemons, Scott Dobbin, Deb Archambault
Client: Coca-Cola          Role: Creative Direction          Agency: Cartwright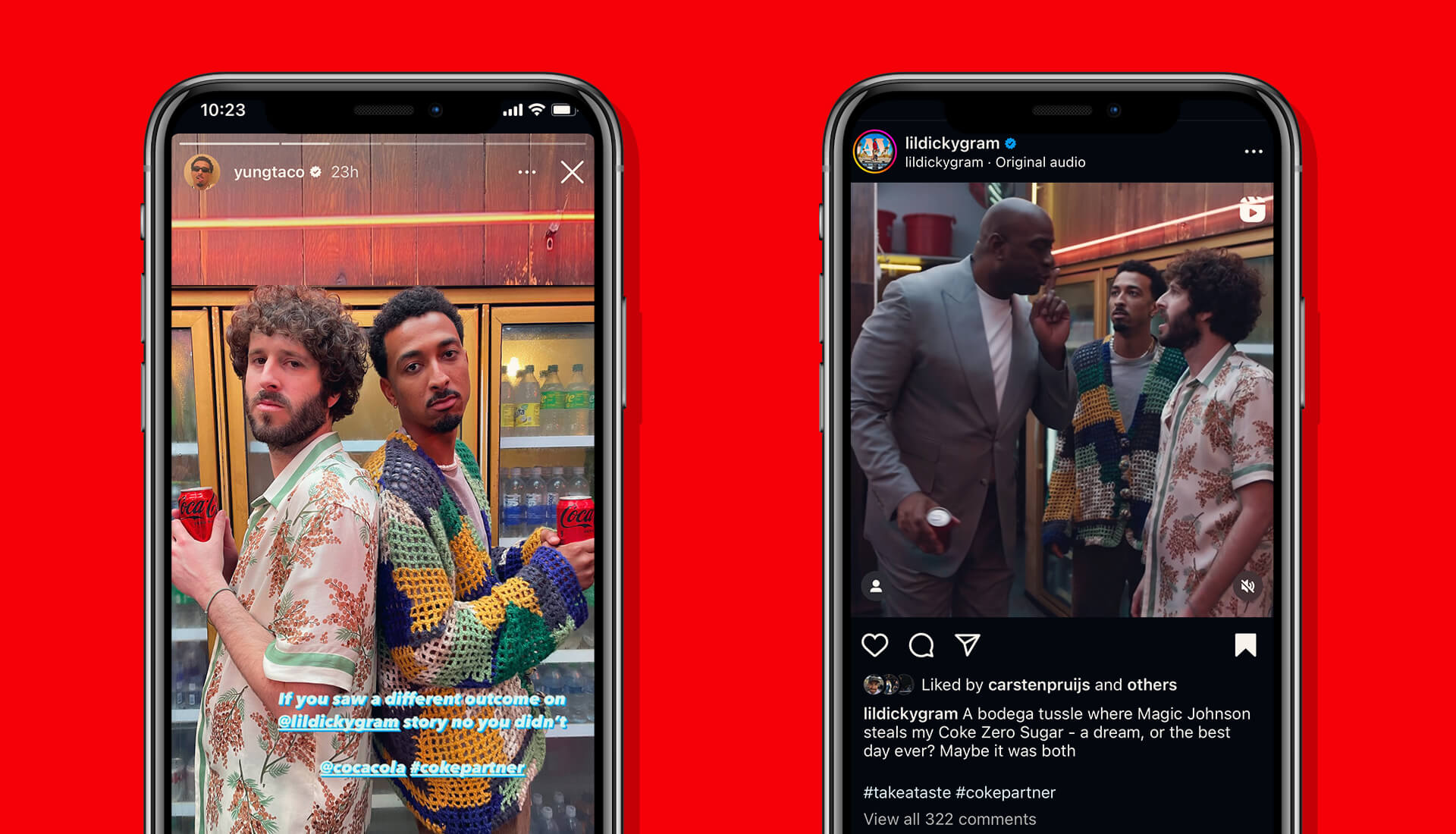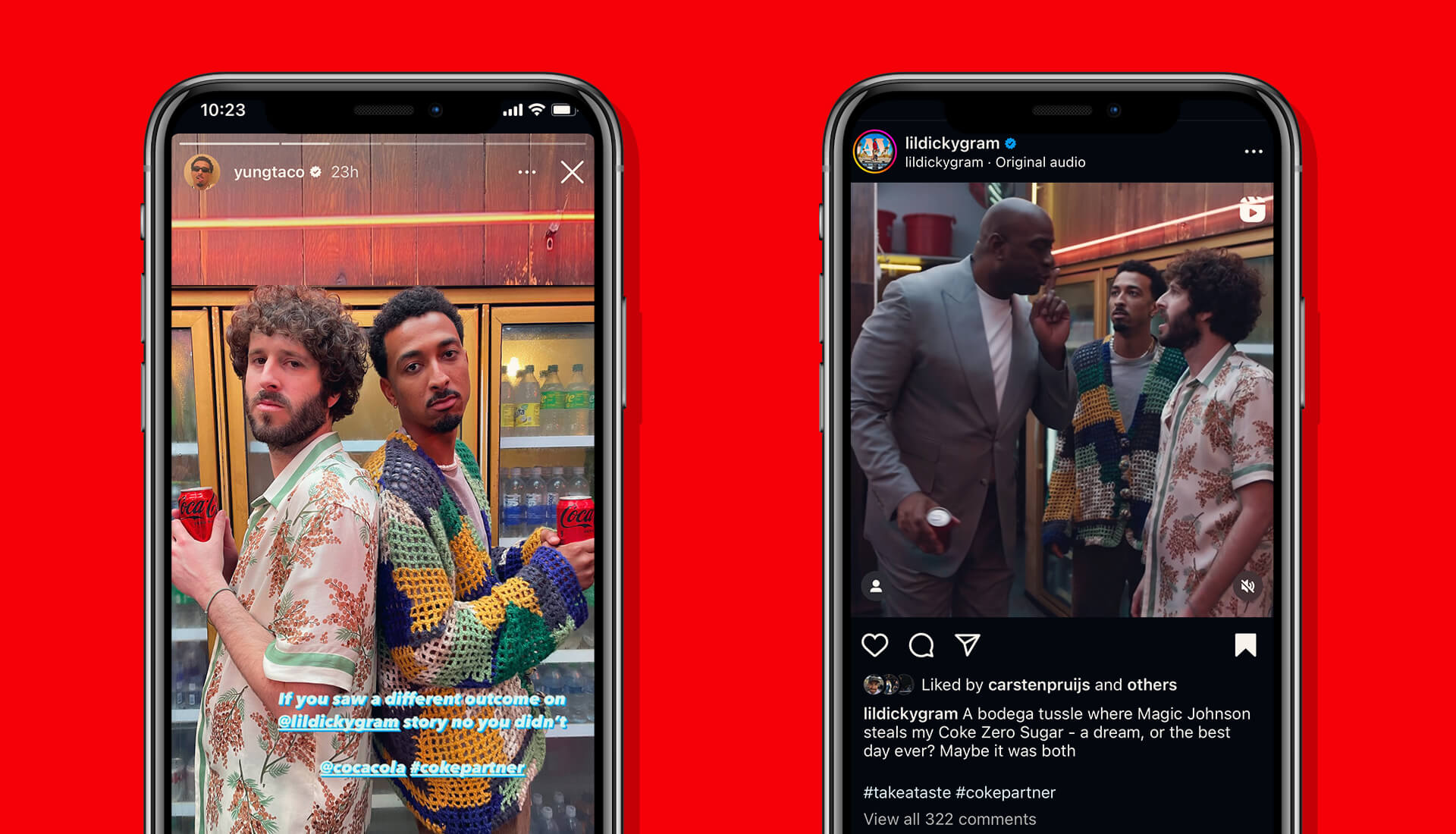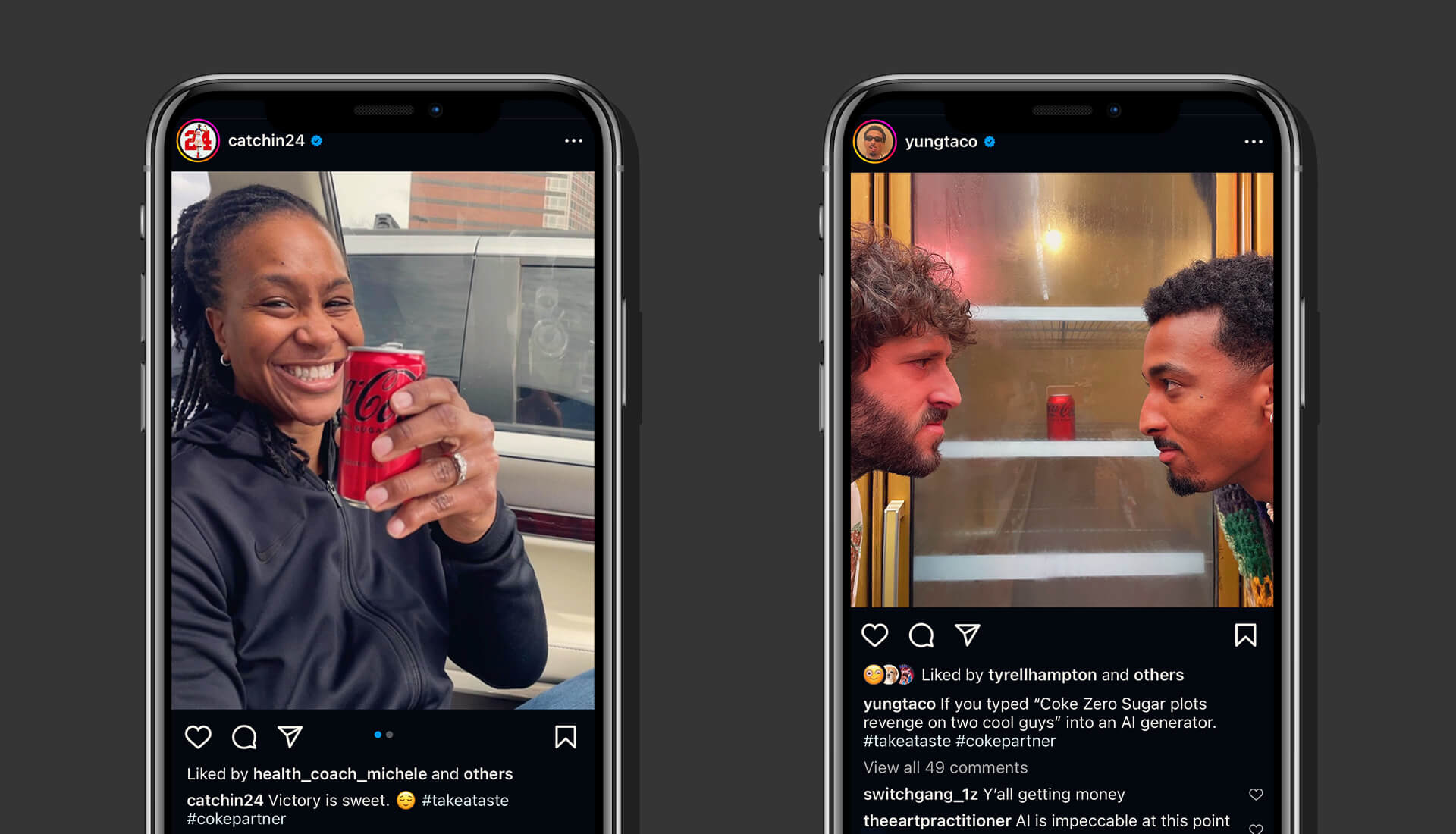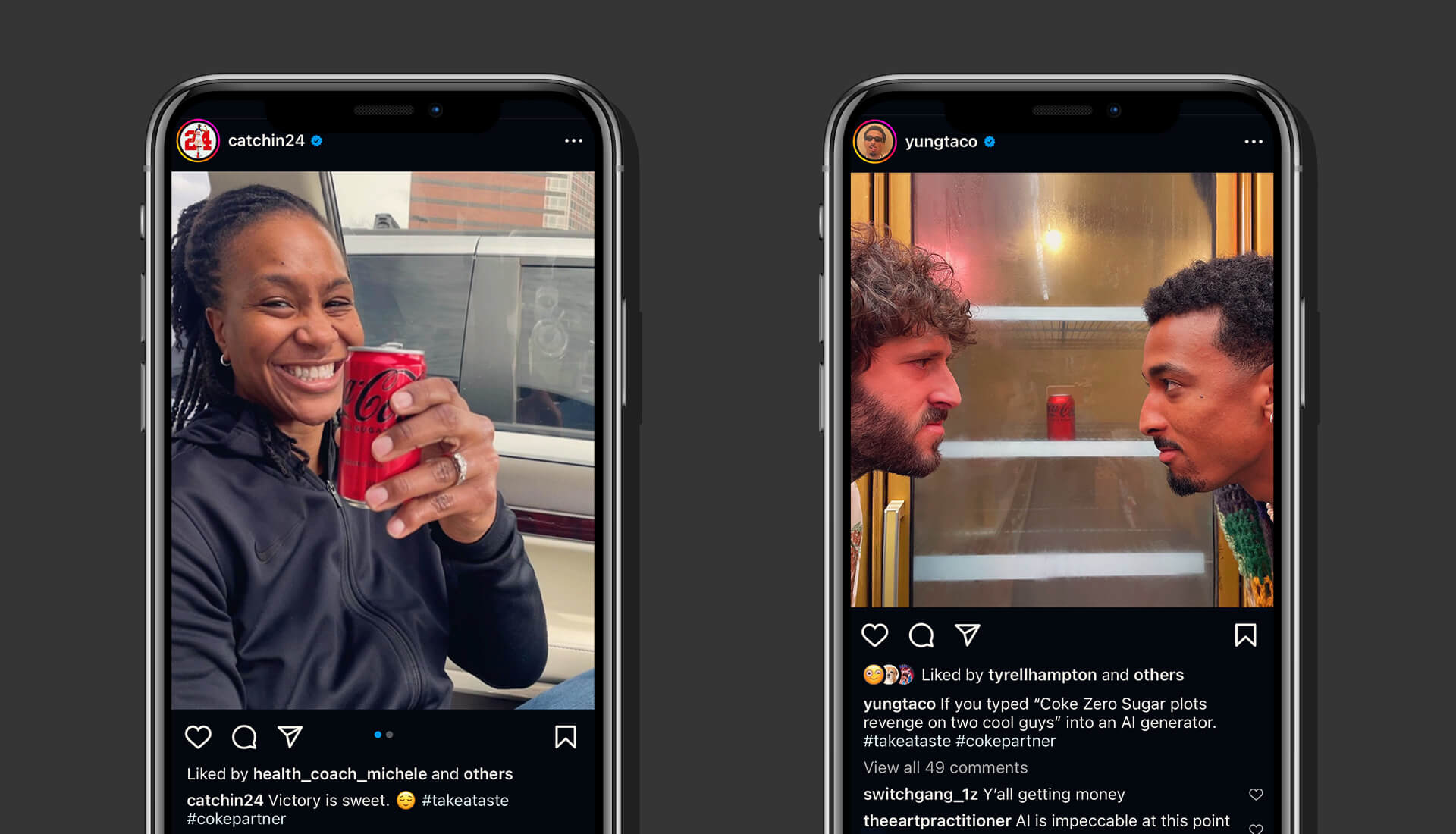 Best Care Package Ever
_________
There's no better way to enjoy March Madness than watching your favorite teams in ultimate comfort. So Coke gave away the coziest care package ever with luxuriously branded robes, matching slides, a chalice fit for a royal and free Coke Zero Sugar. Plus Dave loves robes, so he was happy to share these special influencer gifting kits with the college basketball community. 
Battle For Possesion
_________
As the official sponsor of March Madness, the campaign was integrated throughought the tournament experience. We continuously reminded fans that Coke Zero Sugar is so good it's worth taking, or protecting, through branded in-game segments, announcer reads, bumpers and lower-thirds, including on the ground fan activations for the Final Four in Houston.